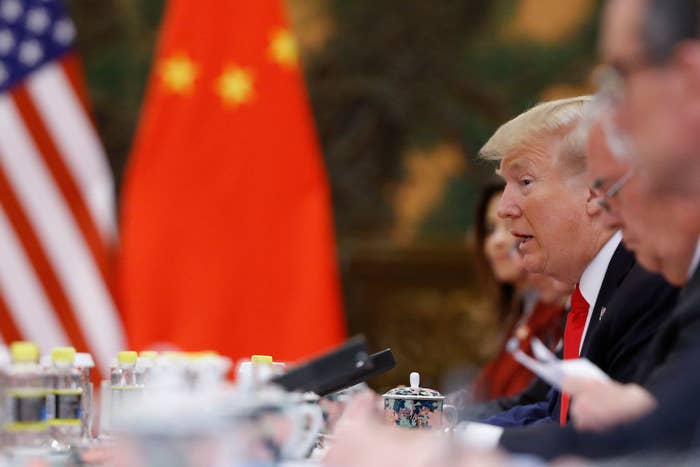 A group of some of the United States' leading retail brands, including Levi's, Gap, Target, and Walmart, are concerned that President Trump's new plan to more heavily tax consumer goods imports from China will raise prices for Americans. The retailers also say the tariffs will do little to achieve their intended goal of discouraging unfair trade practices.
President Trump signed a memo Thursday directing the US trade representative to impose an estimated $50 billion in tariffs on China, which will go into effect in at least 45 days. It directs the Treasury department to recommend restrictions to Chinese investments to the president within 60 days. The memo also instructs the trade representative to pursue a dispute settlement in the World Trade Organization to address China's discriminatory technology licensing practices.
"We're doing things for this country that should have been done for many, many years," Trump said Thursday ahead of signing the action. "We've had this abuse by many other countries and groups of countries that were put together in order to take advantage of the United States, and we're not going to let that happen."
Trump has accused China of unfair trade practices, including currency manipulation and stealing US intellectual property. He has also criticized China's goods trade surplus with the United States, which reached $375 billion last year.

But Hun Quach, vice president of international trade for the retail trade group Retail Industry Leaders Association, said Trump's proposed tariffs on consumer imports, which are in retaliation for violation of US intellectual property rights, "clearly miss the mark." The taxes would fall on consumers' shoulders, he said.
"There is no way to impose $50 billion in tariffs on Chinese imports without it having a negative impact on American consumers," he said. "Make no mistake, these tariffs may be aimed at China, but the bill will be charged to American consumers who will pay more at the checkout for the items they shop for every day."
A group of 25 retailers, including Target, Gap, and Ikea said in a letter to Donald Trump on Monday that the additional tariffs stand to increase prices for consumers.
"Families shopping in our stores pay higher prices because America already levies import taxes, as much as 32 and 67 percent, on basic clothes and shoes," the group said. Slapping additional taxes on imports "would worsen this inequity and punish American working families with higher prices on household basics like clothing, shoes, electronics, and home goods."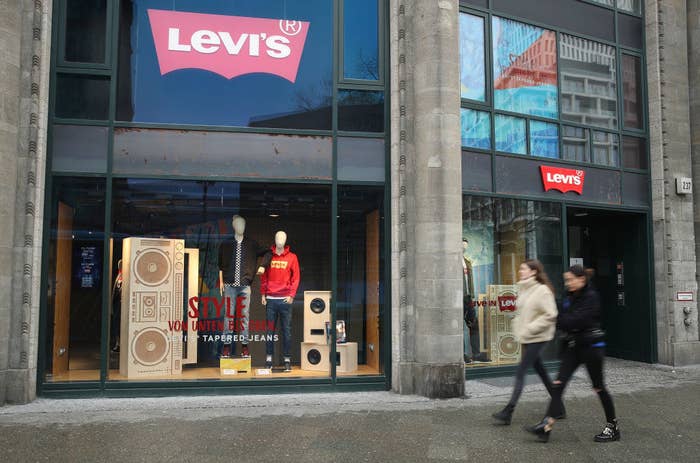 Levi Strauss & Co., which cosigned the letter to Trump, has been aggressively cracking down on Chinese counterfeiters of its brand since the early aughts. In 2012, it sued and won a case against a Chinese company that used one of its trademarked stitches. It's also fighting a suit in a Beijing court against two Chinese companies that allegedly sold copies of their product without authorization, according to the court's site.
Though Levi's tenaciously battles Chinese counterfeiters, it doesn't support Trump's tariffs as a way to protect US intellectual property. A spokesperson for the company told BuzzFeed News that its success as an "inclusive" brand has only been possible through "a free and fair trade system."
"Unilateral tariff impositions risk retaliation and destabilizing the global economy, in which case American brands, workers, and consumers will ultimately suffer," they added.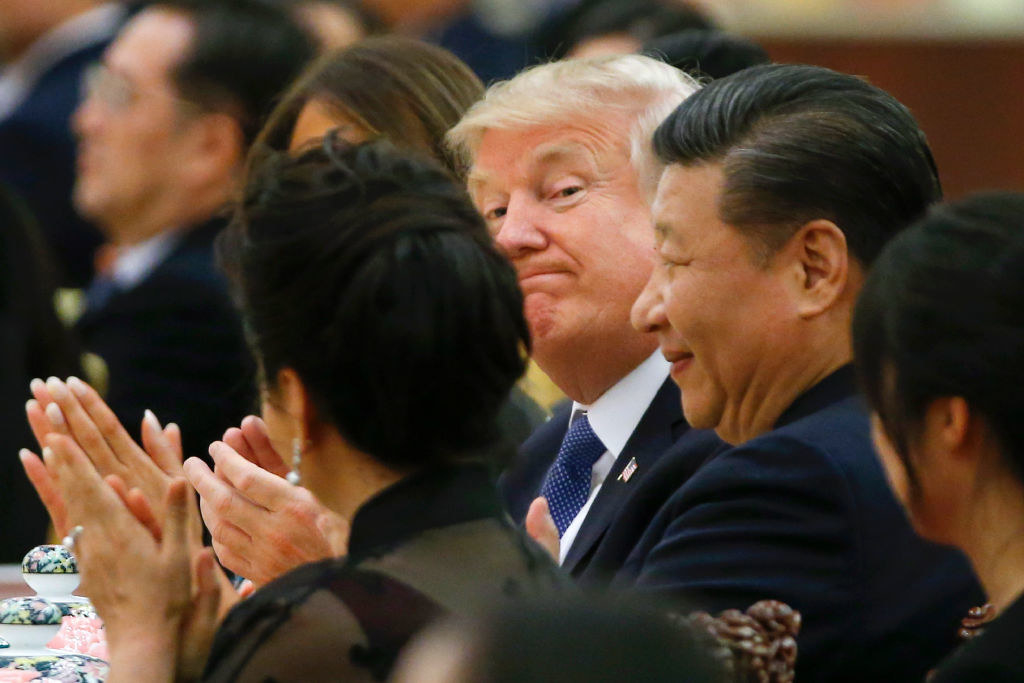 The planned tax on consumer imports comes the same week President Trump launches tariffs on steel and aluminum imports. The tariffs, which become effective Friday, initially exempted Canada and Mexico. Robert Lighthizer, the US trade representative, said Thursday in a meeting with the Senate Finance Committee that the European Union, Argentina, Australia, Brazil, and South Korea would also be exempted from the steel and aluminum tariffs.

Chinese companies have long anticipated Trump's threatened tariffs. "Don't use trade as the weapon — use trade as the solution to solve the problems," Jack Ma, cofounder and executive chair of the Chinese e-commerce giant Alibaba Group, said at the World Economic Forum in Davos, Switzerland, in January.

Ma said he is "scared and concerned" because "it is so easy to launch a trade war but it is so difficult to stop a trade war."
But US Commerce Secretary Wilbur Ross said at a press conference at the World Economic Forum that trade wars are common because "unfortunately, every single day there are various parties violating the rules and taking advantage."
"There have always been trade wars," he said. "The difference now is US troops are now coming to the ramparts."