Target's iconic uniform — khaki pants, red shirt — is going to start looking different on the weekends.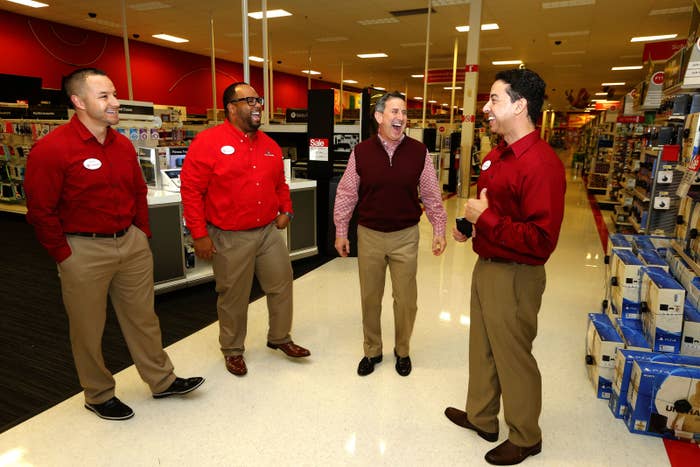 The company's CEO Brian Cornell said on an earnings call on Tuesday that the company promised store workers that if same-store sales increased last year, they could start wearing jeans on the weekends. It worked.

"So last March, we told our store teams if you post positive comps in 2017, well, we told them they could wear jeans every weekend in 2018," said Cornell. "Sure enough, if you are in a Target store on Sunday, you saw a lot of denim."

Beginning Feb. 3, workers have the option to wear jeans to work on weekends through the end of 2018, Target told BuzzFeed News.
It's a pretty big deal for Target, which straight-up loves its red and khaki uniform.
"The people who work at Target, they love the brand," said Cornell. "They take great pride in taking care of our guests, and our guests see it every day. They know the people who work in their neighborhood store. They seek their expertise. They appreciate their hospitality and their friendly service."
Sales at existing stores rose slightly over 2017, according to the company's earnings report. That means store employees will get to kick off the khakis and slip into a pair of jeans on the weekends.
"When you ask our guests why they shop at Target, more often than not, they say it's because of the people," said Cornell. "So it should come as no surprise that given our teams' drive and competitive spirit, they never consider a forecast a foregone conclusion. It's just another challenge to raise the bar even higher."

Back in 2016, comparable store sales — which still represent about 95% of Target's business — were down while digital sales grew, which led the company to focus on its brick-and-mortar experience.
"We must evolve our business model faster," Target's chief financial officer and executive vice president Cathy Smith told investors on an earnings call in March 2017. "By investing more aggressively, we can create a growth engine that will drive consistent, sustainable and profitable growth and market share gains."
The company invested $7 billion to modernize its business, which included turning its stores into mini-distribution centers, rolling out smaller-format stores that take up less real estate, and enhancing its in-store technologies.

Including its small but fast-growing online business, Target's comparable sales for the fourth quarter were up 3.6% compared to the same time last year, and for the full year they were 1.3% higher, the company reported.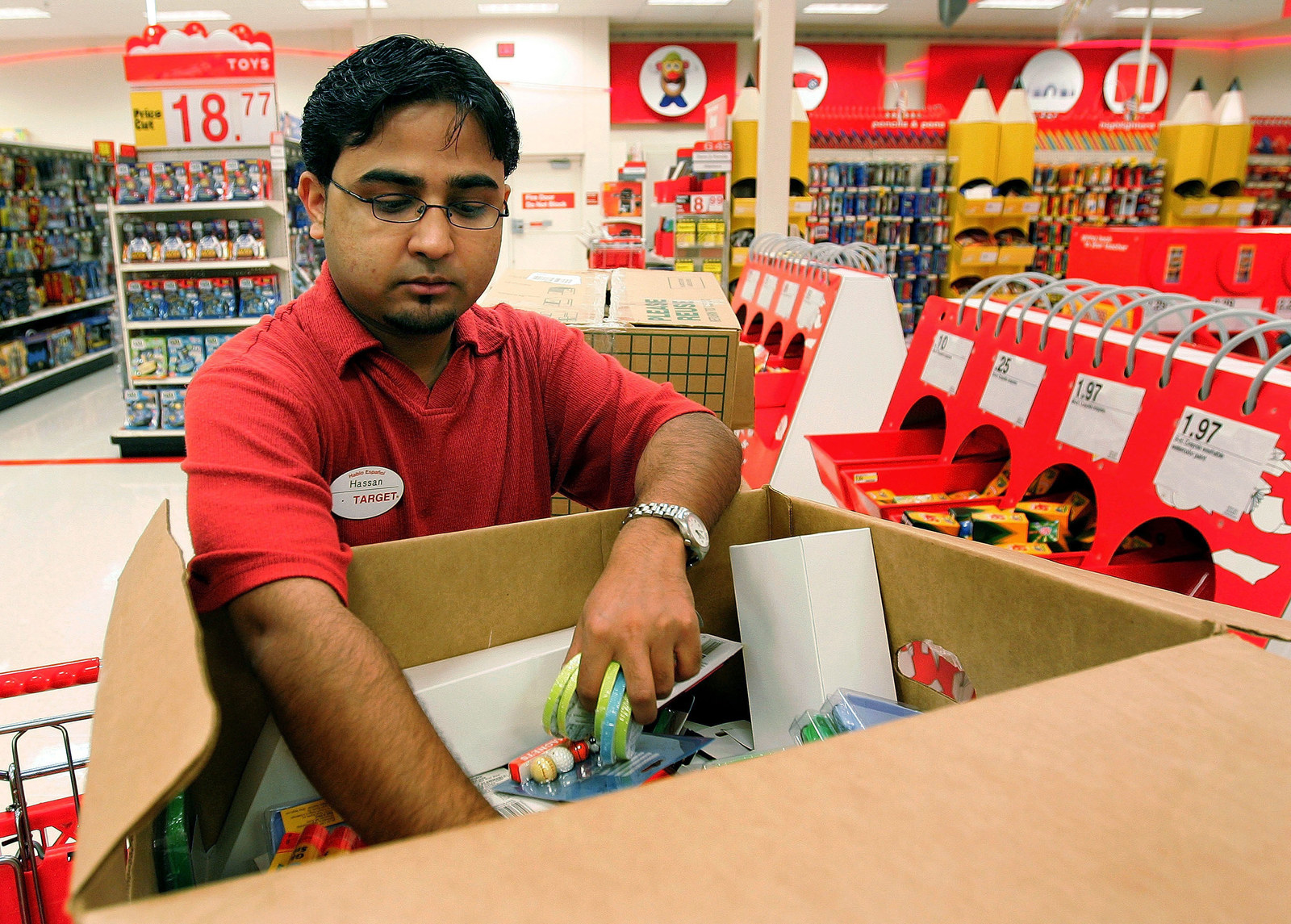 The company's online comparable sales grew 29% over the fourth quarter, which includes the holiday season, compared to 34% the same time last year.
Target's total fourth-quarter sales, which include online sales, increased 10% to $22.8 billion from $20.7 billion last year.

Target said it expects a low single-digit percent increase in comparable sales in the first quarter of 2018 and for the full year.