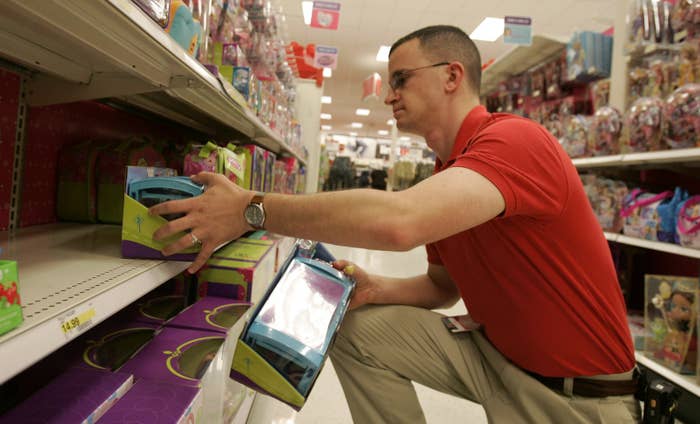 If you ordered gifts this holiday season on a brick-and-mortar store's website rather than shopping IRL, there's a good chance your purchases will come from the back room of that store rather than a distribution center.
As more people shop online and expect fast shipping times, retailers like Target and Walmart are trying to compete with online stores like Amazon by ramping up their ship-from-store fulfillment options. This allows these stores to get products to customers faster than they would if they shipped from distribution centers.
Traditional retailers have a lot of catching up to do. Amazon, which is poised to capture roughly 44% of the e-commerce market share, dominates the business. And thanks to its stake in the market and its successful web services business, it can afford to lose money on shipping costs — just last year, the company's shipping losses topped $7 billion. Traditional retailers needed to come up with a more cost-effective way to offer customers fast and reliable delivery options, so they're leveraging their biggest assets to keep up with the competition — their stores.
"We've been at it for a few years and have a handful of stores that really are like mini warehouses," Target spokesperson Eddie Baeb told BuzzFeed News. "They're delivering many orders next-day or in two days. To be able to expand that further will create more speed and efficiency for Target with our online orders."
Target first started shipping online orders from stores in 2014, and has continued to expand that option across its stores nationally. Now, about 1,400 of the company's 1,834 stores fulfill and ship online orders to shoppers. That means more than 75% of the company's entire store chain also operate as mini warehouses.
While larger online retailers showed significant growth throughout Cyber Week this year, Target grew the most in online sales compared to last year, according to Slice Intelligence. Best Buy, Amazon, Apple, and Walmart grew between 19 and 25% since last year, while Target grew by 44%.
The company expects to ship more than 30 million products to shoppers from stores over the peak four weeks of this holiday season. That's a significant increase from last year, when Target stores shipped 18 million products from stores. On average, about 50% of Target's online orders are fulfilled from a store, either through in-store pickups or shipment, the company told BuzzFeed News in a statement.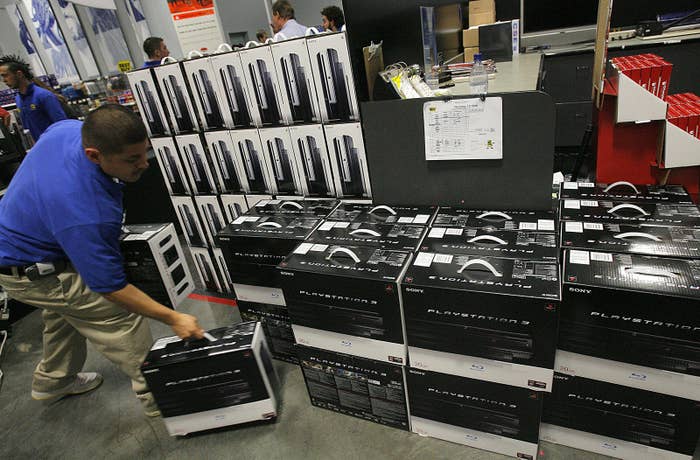 The local-store fulfillment strategy highlights how traditional brick-and-mortar retailers are reshaping the ways they use their physical spaces as more people turn to online shopping. Shipping a product from a distribution center can be more costly compared to shipping from a store closer to the online shopper. This efficiency and cost reduction are some of the motivations behind Target expanding its ship-from-store program, Baeb told BuzzFeed News.
This year, Target expanded to 11 markets with its Target Restock program, which offers next-day delivery on more than 15,000 select items for a $4.99 fee. It has also rolled out a same-day delivery program at four New York City stores, where shoppers pay a $5 to $10 fee to have their items delivered later that day. It's also testing a Drive Up service in 50 locations in the Twin Cities, which allows shoppers to order a product online and have it delivered to their car by a sales associate. Target's chief operating officer and executive vice president John Mulligan told investors during a November earnings call that the average cost of a next-day delivery order is about 50% more than an average store transaction. Same-day delivery basket sizes, he said, "are running 6 times to 9 times the average transaction across the four stores that have this service."
Walmart, Amazon's closest competitor, offers free two-day delivery on orders of more than $35, and in June it began asking store associates to deliver packages on their way home from work for extra pay. Walmart spokesman Ravi Jariwala told the Washington Post that employees will be offered overtime pay to make the deliveries, but declined to give details on how the pay would be determined. About 90% of the US population lives within 10 miles of a Walmart store, according to the company. It has about 4,700 stores across the country and more than a million associates.
To cut distribution costs on two-day deliveries, Walmart also offers shoppers a discount on online orders if they pick up the item in the store.
"This is where we win, is getting the stores and e-commerce store together," Walmart Chief Financial Officer and Executive Vice President Brett M. Biggs said at the Deutsche Bank dbAccess Global Consumer Conference in June. "In the past, we probably have been a little bit responsive to some things in the market. And now, I think we're playing a little more offense."
Turning stores into warehouses has another perk: It's easier to resell returned merchandise, Best Buy spokesperson Jeff Shelman told BuzzFeed News.
Best Buy first started using its stores as distribution centers five years ago as a pilot program, said Shelman. The company quickly realized that by including in-store inventory in its logistics program for online ordering, it had a more accurate picture of what it had in stock and where. As a result, it has fewer instances where an item is listed as "sold out" on the website simply because it isn't available in a distribution center.
"For a customer, it doesn't matter if a product is shipped from a distribution center in Dinuba or shipped from a store in Wichita," said Shelman. "If they get the product in two days, it doesn't matter to them."
This strategy has also simplified returns for Best Buy. Returns are a headache for most retailers because they lose money in the process. Many retailers find themselves having to mark down slow-selling items in one store that might sell at full price in another, according to Fortna, a shipping logistics consulting group. But ship-from-store helps companies like Best Buy sell returned items to any online shopper.
"Before ship-from-store, if there was a laptop that was open-box but totally fine, it would go on-shelf at that store and it would only get sold if a customer came into that store and bought it," said Shelman. "If you order an open-box product online, it might come from a store downstreet, or a store from Fort Lauderdale or Denver. It allows us then to not have to cut and cut the price on that product to get it off our shelves."
Shelman declined to provide details on how its ship-from-store program impacts sales. But the company anticipates its revenue this year will increase from $4 billion in online revenue to about $5 billion.
The company's ship-from-store program is "certainly a factor" in the growth of its online sales, said Shelman.
"There are a lot of things that go into that," he added. "Some things are as simple as the website is easy to navigate, and checkout is easier. And a lot of it is product availability and getting products to customers faster."