Aviana Zizi was just 2 when she first started surfing, her father Mark told BuzzFeed News.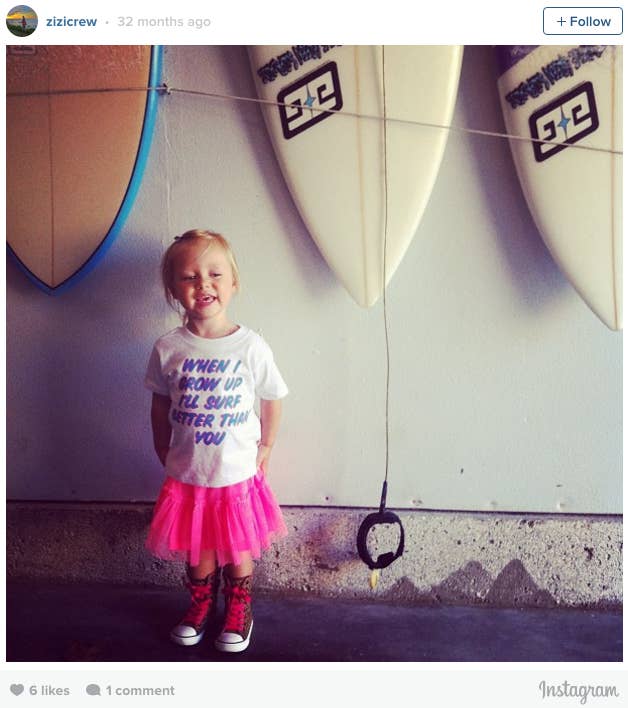 It was natural for Zizi to encourage Aviana's daredevil spirit as a tot. He'd place her in front of him on his surfboard to get used to the waves while she was just learning to walk.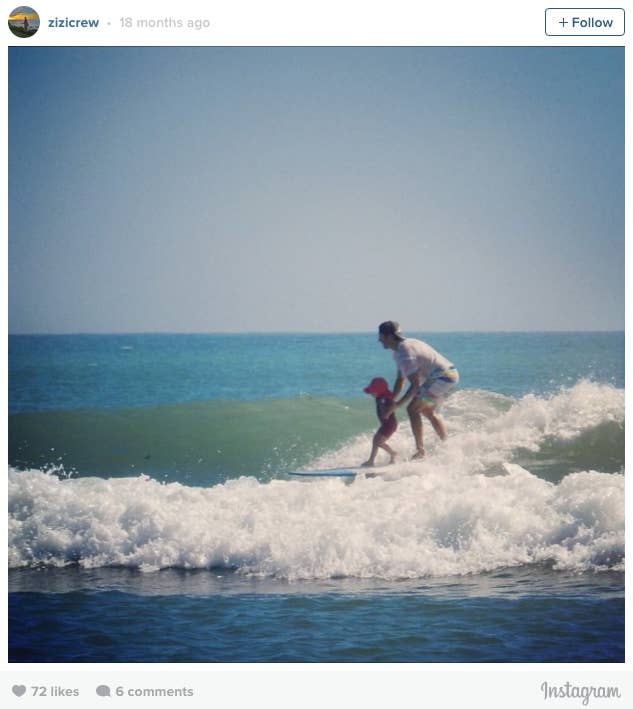 But on Tuesday, Aviana was ready to take her skills to the next level.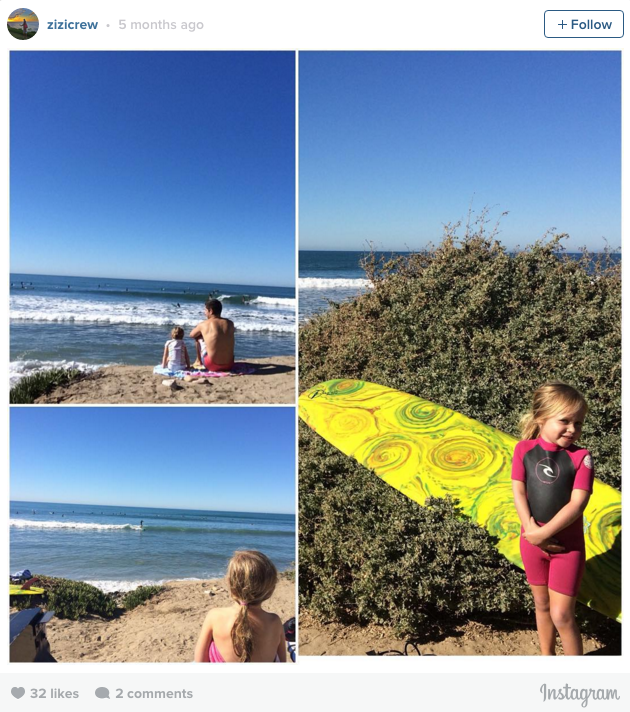 "I think I can do it by myself," she told Zizi, who said he was a bit surprised.
"I was all for it because eventually she was going to want to do it by herself," he said. "I didn't think it'd be at 4 years old."
At first, she looks kind of terrified.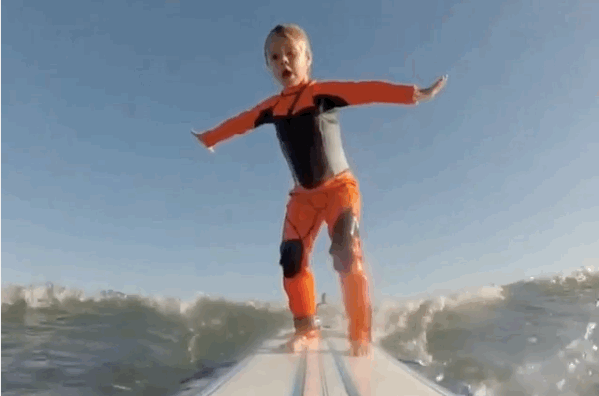 But a couple seconds later, she's clearly having the time of her life.
Corynn Zizi, Aviana's mom, told BuzzFeed News that the surfing tot begs her dad to take her surfing.
"They both have the same personality," she said. "She will ask him to keep going and going and going until she stands up [on the board]. He would never end a surf session on a bad wave and that's how she is."
Aviana likes getting in the water and surfing, she told BuzzFeed News. But it took a lot of hard work for her to ride a board on her own.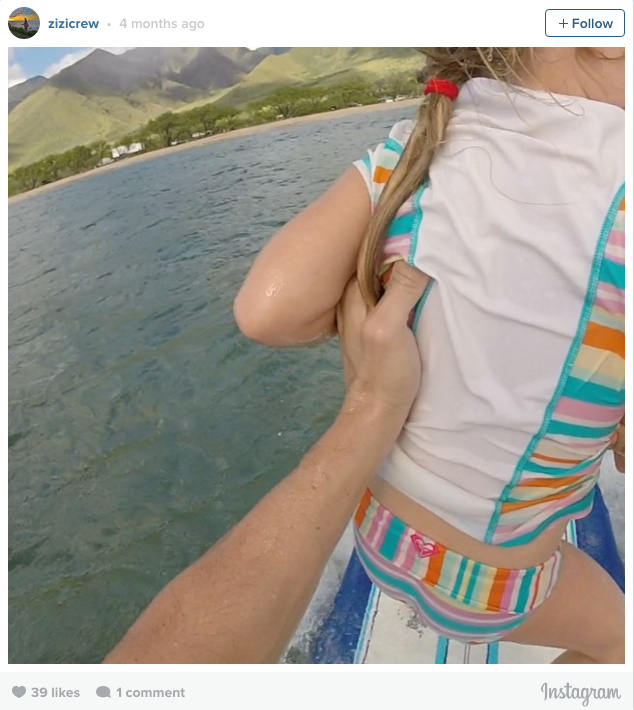 When asked what her message would be for other kids who want to surf she said confidently, "I would say they can surf."
"If you try and try and try," she said. "You'll get it."