Starbucks has released three new chocolate drinks in honor of Valentine's Day that are only available this week.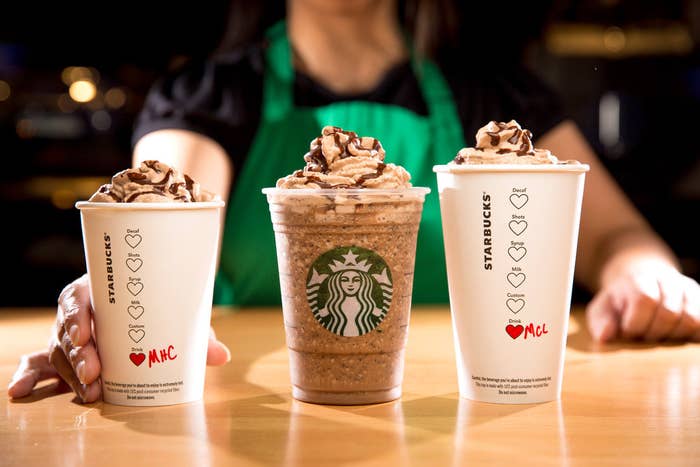 "As Valentine's Day nears, Starbucks invites customers to get together with loved ones and friends to try three new chocolate beverages," the company said in a press release announcing the limited-edition drinks on Monday.
The drinks are available at participating Starbucks through Feb. 14.
The drinks are all a mix of decadent mocha and espresso, except the Molten Hot Chocolate which is just chocolate on chocolate.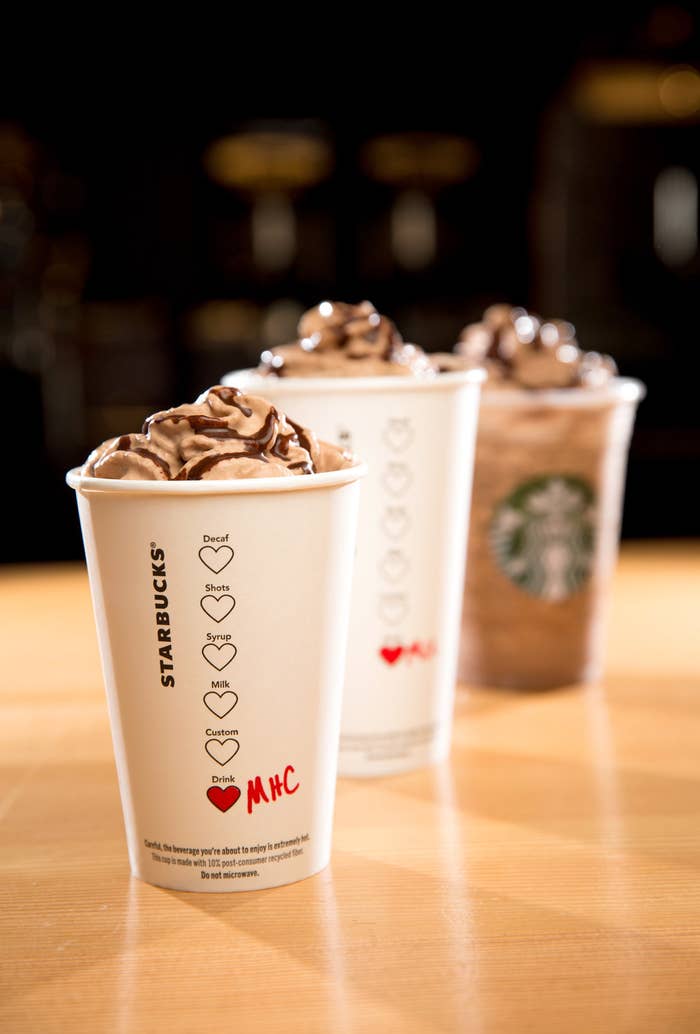 The company describes its Molten Chocolate Latte, which is available hot or cold, as "chocolaty chips" melted with espresso mixed with bittersweet mocha sauce and steamed milk.
It's then topped with mocha and "espresso-infused" whipped cream with an espresso mocha drizzle.
The Molten Chocolate Frappuccino is coffee blended with mocha sauce and chocolate chips. It's then topped with the "espresso-infused" whipped cream and mocha drizzle.
The company's non-espresso drink, the Molten Hot Chocolate, is "bittersweet mocha sauce and chocolaty chips" melted in milk and topped with "mocha and espresso-infused whipped cream" and "espresso mocha drizzle."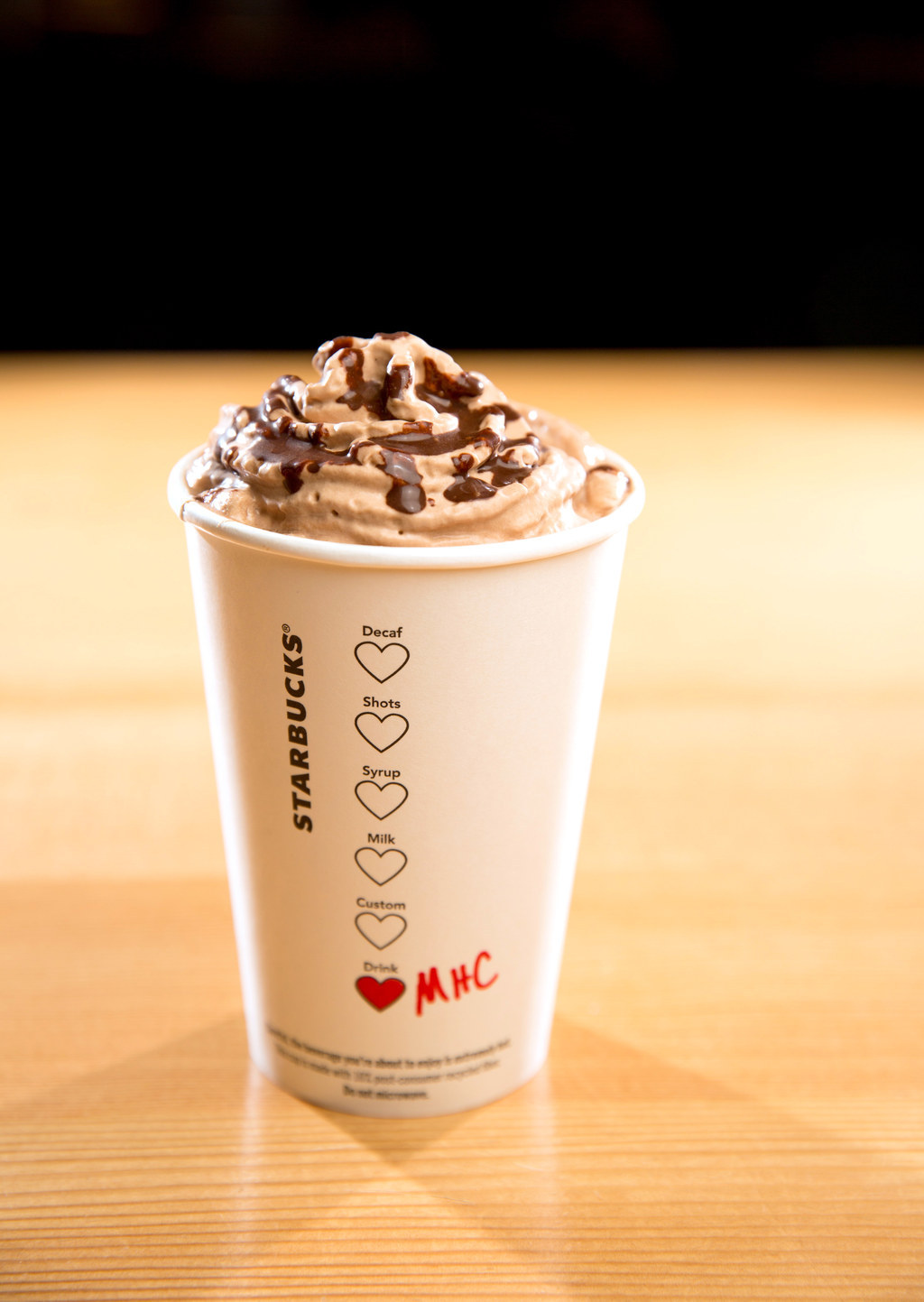 The drinks were just introduced to their menu Monday, but already people are are buckling at the knees for these drinks.
Other people are already cashing in on their Valentine's Day gifts by asking their valentine for a Starbucks run.