Starbucks spilled the beans on a price increase slated for mid-July. The Seattle-based company said that it prematurely rolled out a price increase across its U.S. stores that was actually due for July 12.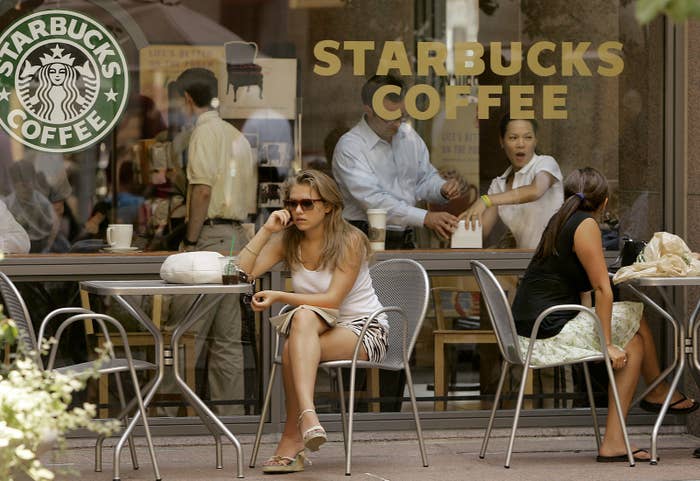 "As a result, some customers were charged incorrectly," it said in a press statement on Friday. "The maximum any customer could have been overcharged is 30 cents per beverage. The error has been corrected and we sincerely apologize to our customers for the inconvenience."
The error was resolved by Saturday, according to the company.
Customers who were overcharged may receive a refund by calling the company's customer service number at 1-800-782-7282.
Starbucks declined to comment to BuzzFeed News. But while details of the price hike and its reasons are still unclear, people are already feeling the financial pinch to satisfy their Starbucks cravings.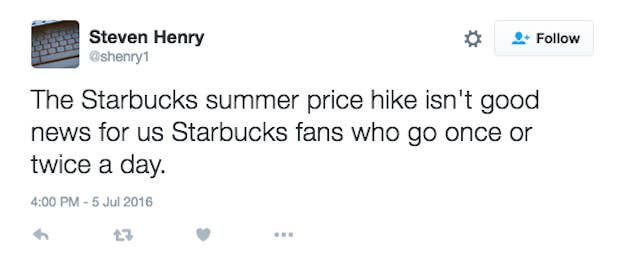 There was outrage.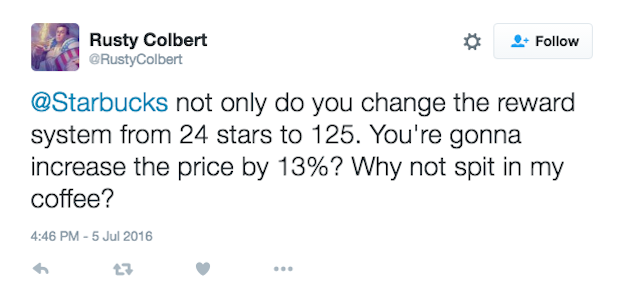 "Wut r u thinkin."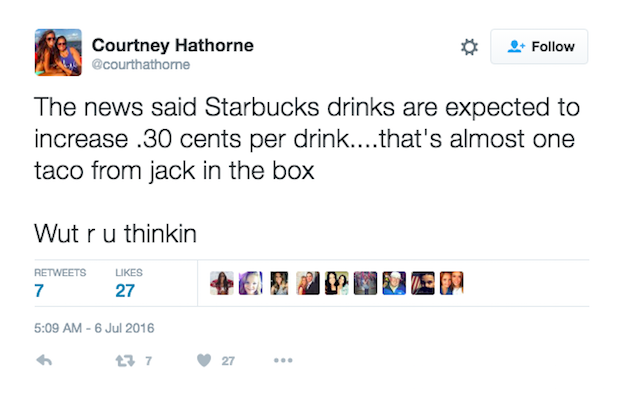 Other people seem totally fed up with the company.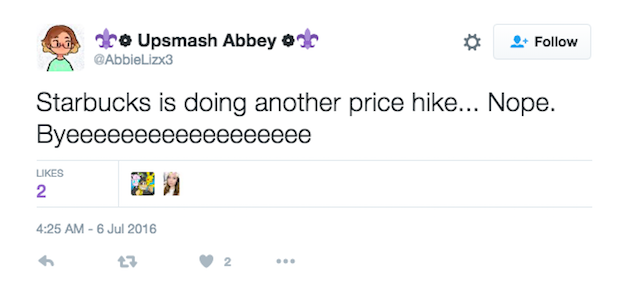 "Looks like I'm never buying any again then."
But for others, the price hike brought out the puns.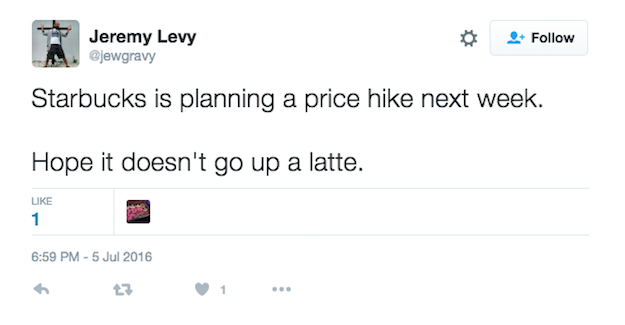 Some people really don't mind a price increase as long as it doesn't affect their favorite drinks.

The price hike isn't a total surprise. Starbucks regularly increases its prices.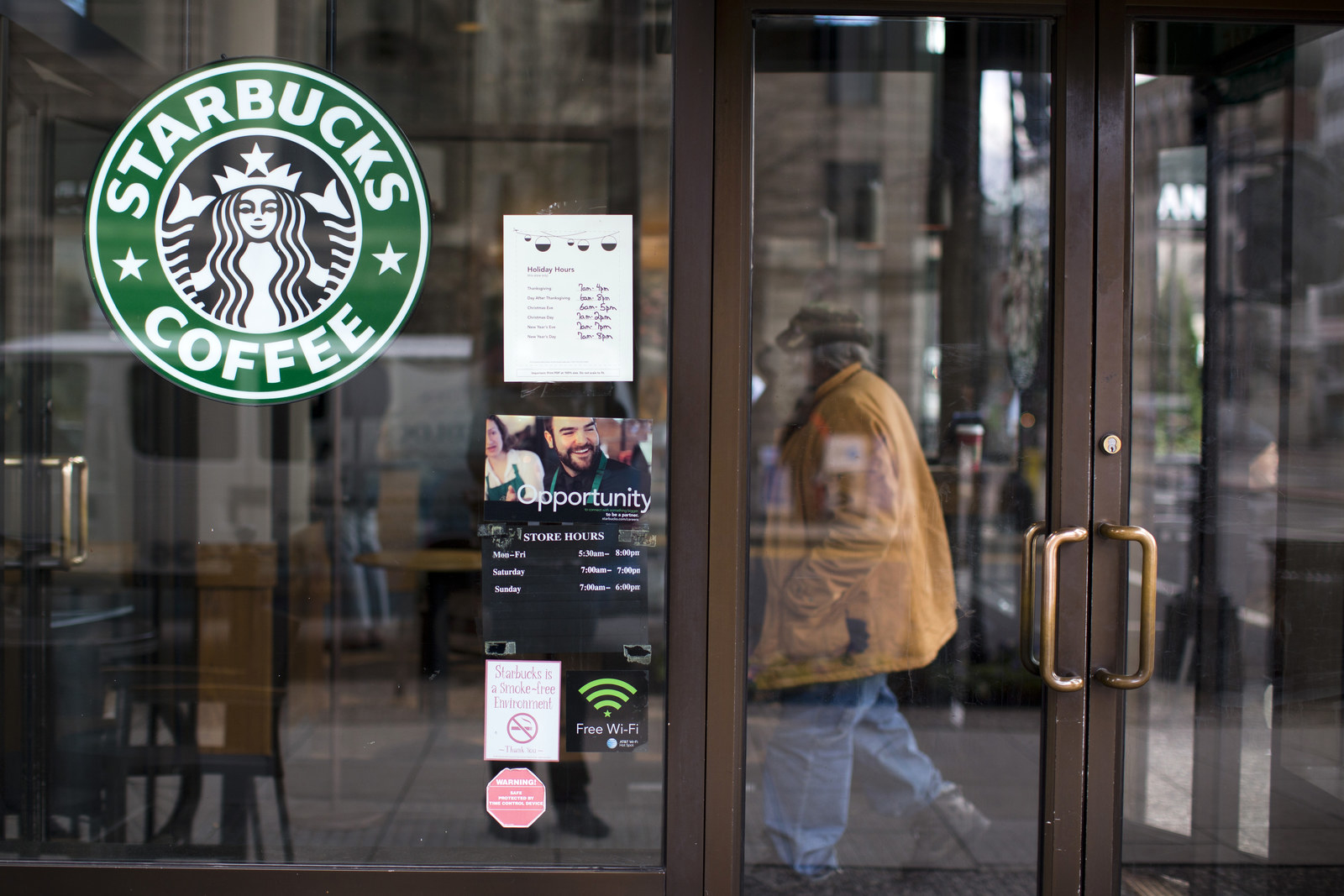 Starbucks has increased its prices since at least 2012, according to CNN Money.
The company raised the price of some drinks by 5 to 20 cents in 2014, according to CNBC. In 2015, CNN Money reported that customers could see an average 1% increase on their receipt.
But the price hikes have not dented the company's business. Its U.S. store revenues for the first three months of the year increased 12% compared to the same period in 2015. Its traffic across its U.S. stores in early 2016 actually increased compared to a year ago.