Mario Licato, a 26-year-old art director based in Brooklyn, New York, has been told by friends that he looks like actor Shia LaBeouf, he told BuzzFeed News. But he was shocked that the resemblance would make him the target of an attack.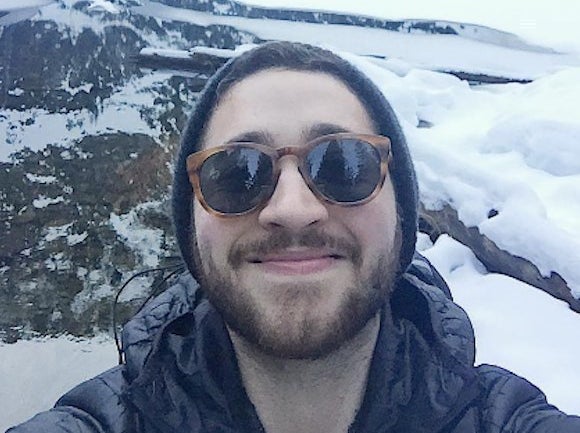 The Bushwick resident was punched in the face on Saturday night by an assailant who allegedly targeted Licato for simply looking like the Transformers actor.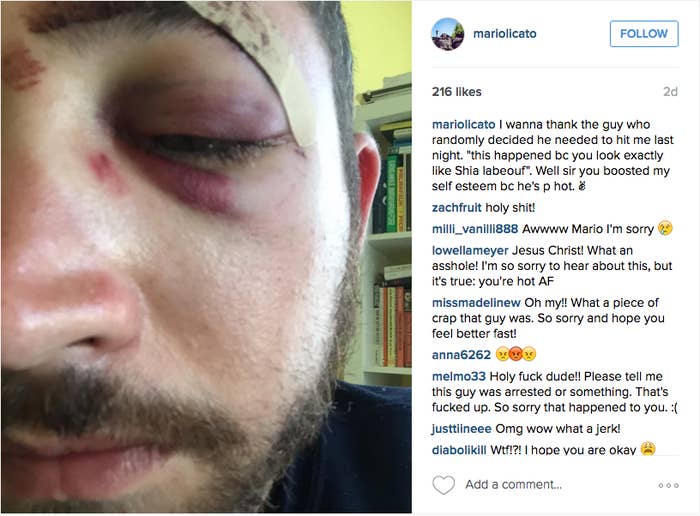 Licato said he was walking up the stairs at the Delancey Street F train station in Manhattan's Lower East Side when he "literally just saw a fist for a split second."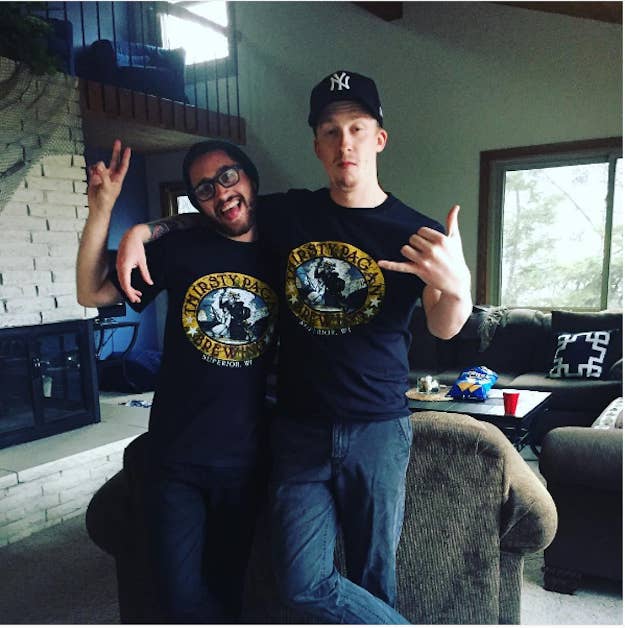 "That's because you look like Shia LaBeouf," the attacker allegedly said, according to a statement Licato made to the New York Police Department that was provided to BuzzFeed News.
Licato said he fell down four stairs and was briefly knocked unconscious.
When he awoke, people were hovering over him and asked if he knew the attacker. A couple helped him up and someone in the group called police.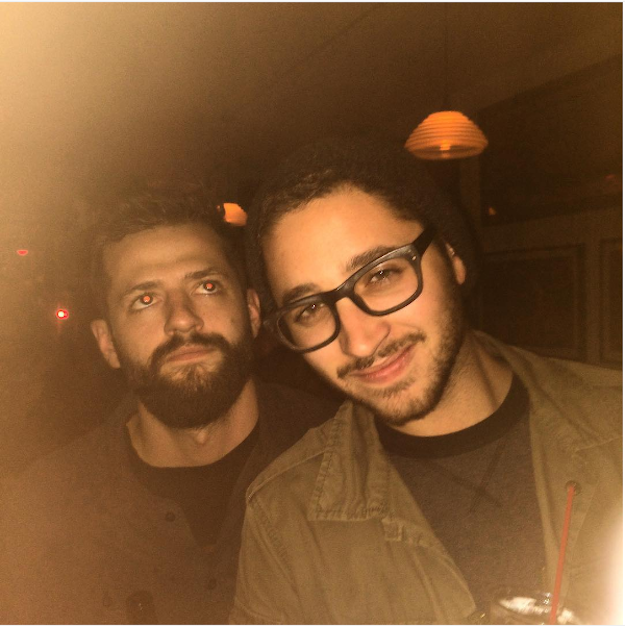 Police took a report for misdemeanor assault. They have no suspect description at this time.
Licato suffered a laceration on his left eye and a scratch to his nose, according to police.
Licato said he has been told many times he resembles LaBeouf "in a flirty way not in, like, a I-hate-you way."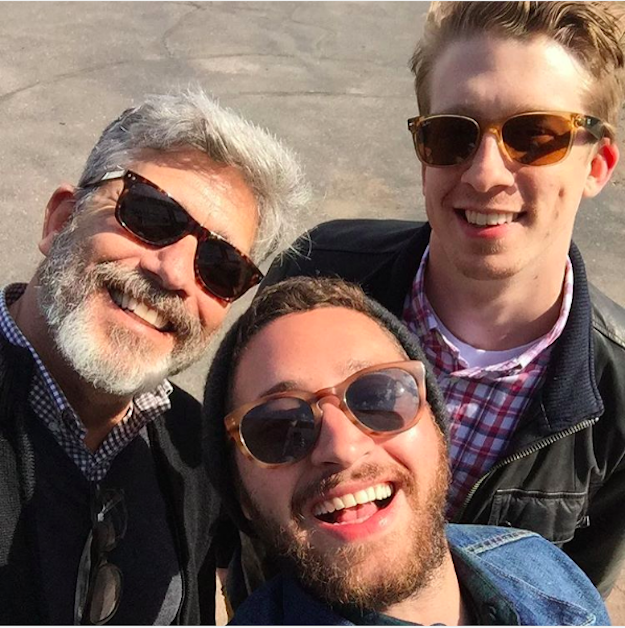 LaBeouf, who began his acting career as the lead character on the Disney Channel's Even Stevens, is best known for his roles in the Transformers movie series.
His career has hit several snags over the last few years after a string of bar fights, arrests, and bizarre artistic appearances, including two February events where he YouTube live-streamed himself riding an elevator for 24 hours and took fan phone calls for seven hours as part of another event, called "Touch My Soul."
The actor actually called Licato Wednesday night and the two lookalikes spoke briefly.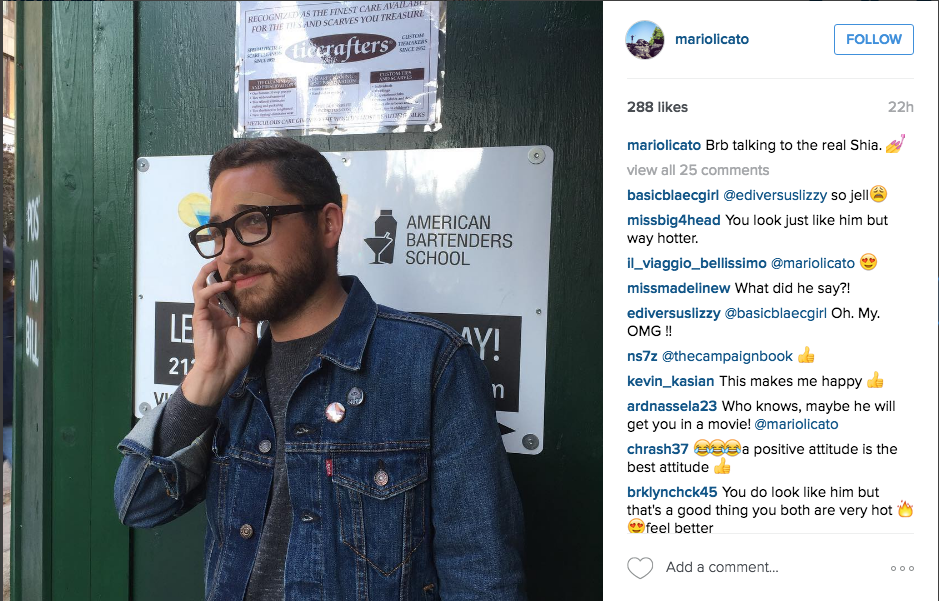 "He felt really bad and was being super nice," said Licato. "He wants to take me out for a drink when he's back in New York."
Despite the attack, Licato said he's "still cool" with looking like LaBeouf.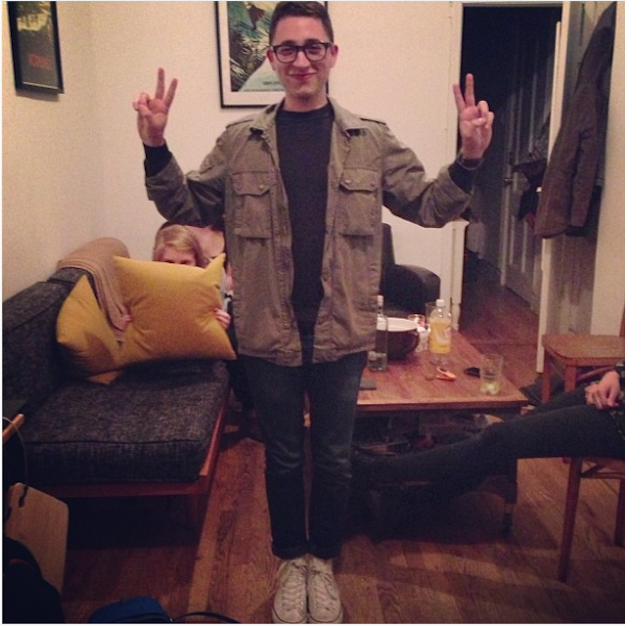 "A lot of people think he's really cute," he said. "People are like, 'You're cuter than him and 'I'm like ok cool.'"