A couple in Katy, Texas, told KHOU they were shocked to open the doors of their family SUV on Saturday morning to discover a large part of the backseat area had burned.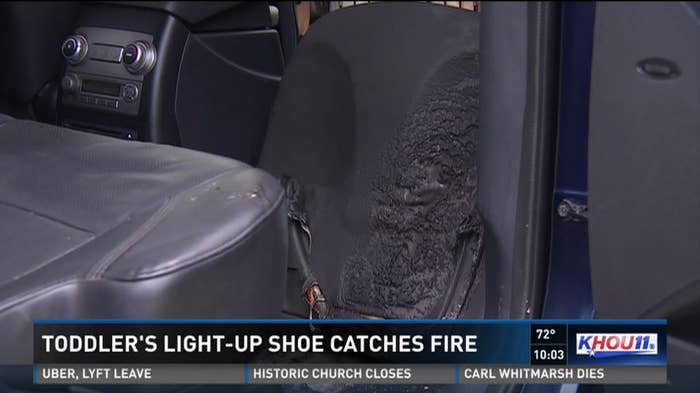 Jovan Virag and her husband, Attila, were not sure what caused the fire.
They said the backseat had only clothes and shoes on it, including a pair of Payless ShoeSource "Jake and the Never Land Pirates" light-up sneakers belonging to their toddler son.
The sneakers were still in the back of the car and were charred. One shoe was half burned away with a battery and wires exposed.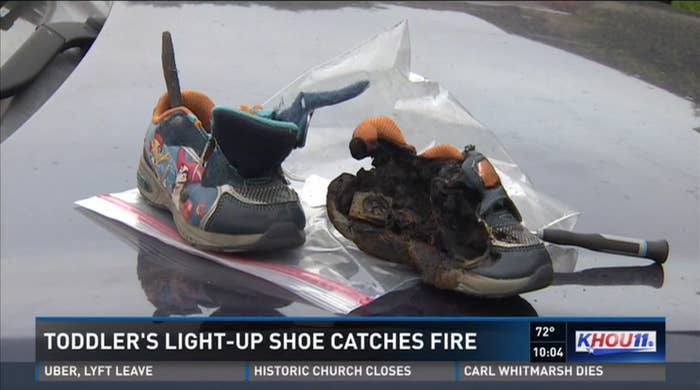 Captain Dean Hensley with the Harris County Fire Marshal's Office told BuzzFeed News that the cause of the fire is still under investigation. However, the office confirmed to KHOU that the shoe could have been the cause.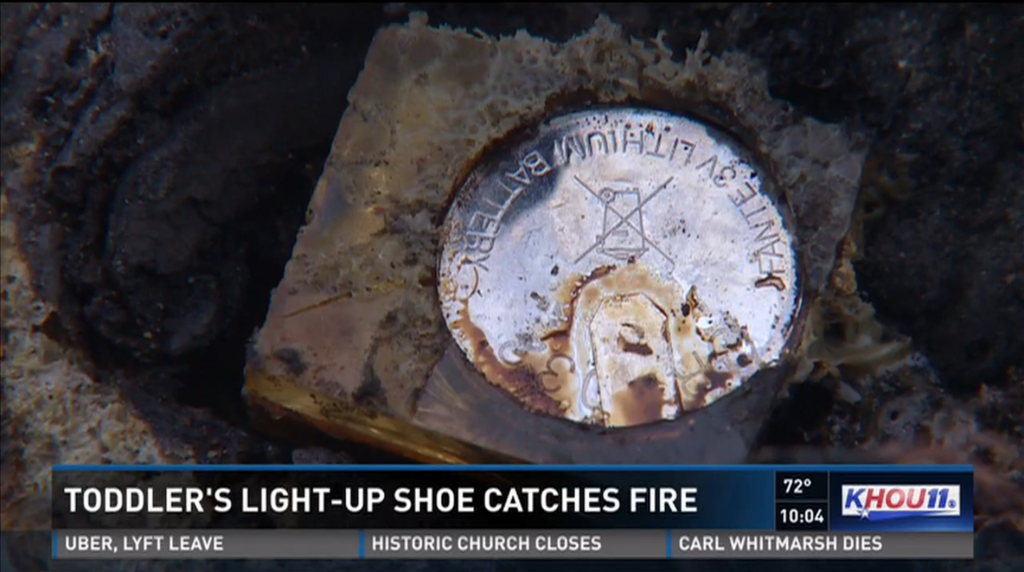 Hensley told BuzzFeed News that the department "will provide more information when it is available."
The shoes contained a lithium battery, which is a common type of battery found in many consumer items.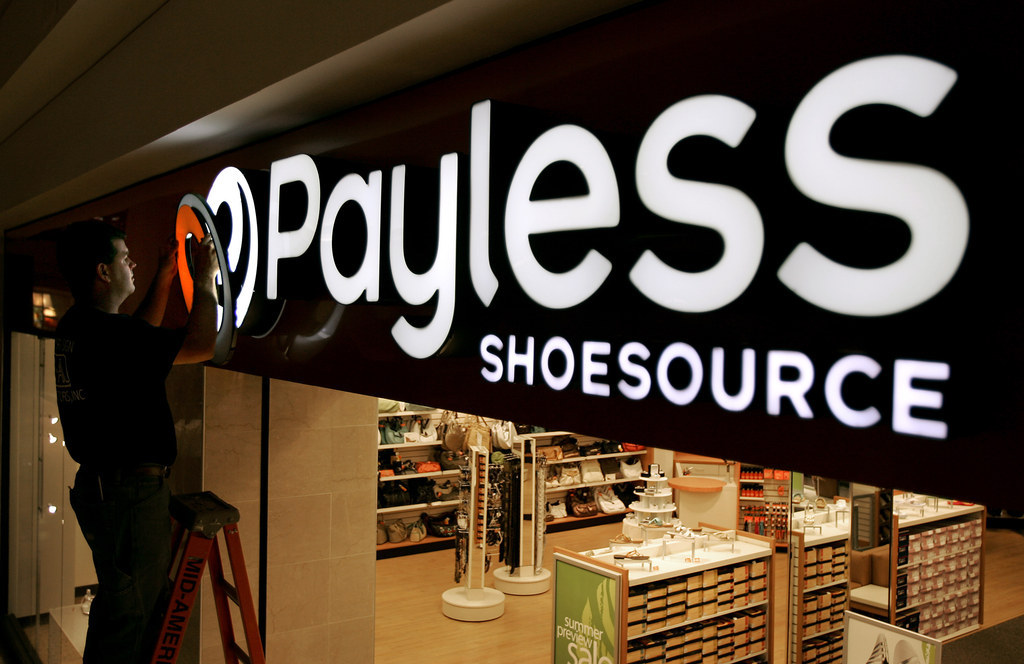 Patty Davis, a spokesperson with the Consumer Product Safety Commission, told BuzzFeed News that the agency has not received any previous reports of incidents where lithium batteries in shoes have caught fire.
"We have not made any determinations at this point [about the cause of the fire]," said Davis. "We are looking at the incident closely."
In a statement to BuzzFeed News, a Payless spokeswoman said the shoe has been pulled from its shelves pending investigation into the incident.
"Safety is always a top priority at Payless, and we are taking this claim very seriously," Meghan Spreer said. "Until we, working with local authorities in Houston, can thoroughly investigate the claim by the customer, that particular shoe will not be available for purchase at Payless."
Customers who bought the shoe can return it at any location, she added.
The Virags have sworn off buying the same type of shoe again.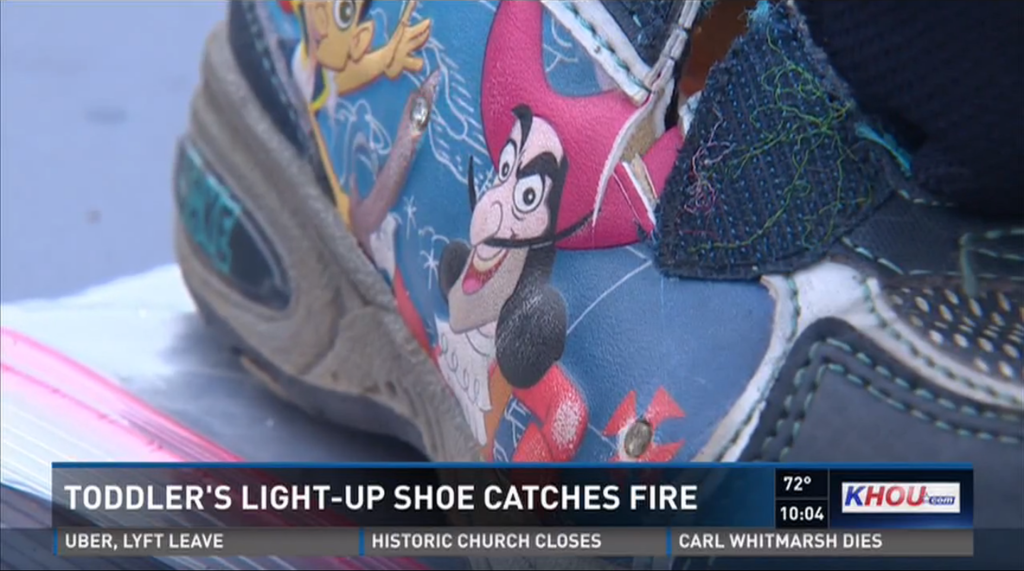 "I'm just glad that my son wasn't wearing it at the time," said Jovan. "I don't know if he could have told me his foot was getting hot, and I don't think he could have taken it off by himself.
"I don't want this to happen to somebody else. We're relieved it happened in our car because at least that can be fixed."