A 38-year-old Thai man is recovering in a hospital after a 10-foot python slid through his home plumbing and chomped on his penis, according to the AP.
Attaporn Boonmakchuay told Thai TV Channel 7 he was using the toilet in his home in Chachoengsao Province on Wednesday when the snake bit his penis, according to the AP.
The man fought to remove the snake for a half hour. Eventually he was able to free himself with the help of his wife.
She tied a rope around the snake as Attaporn opened its jaws before passing out.
Emergency workers took apart the toilet to free the snake, which was still entwined in the plumbing.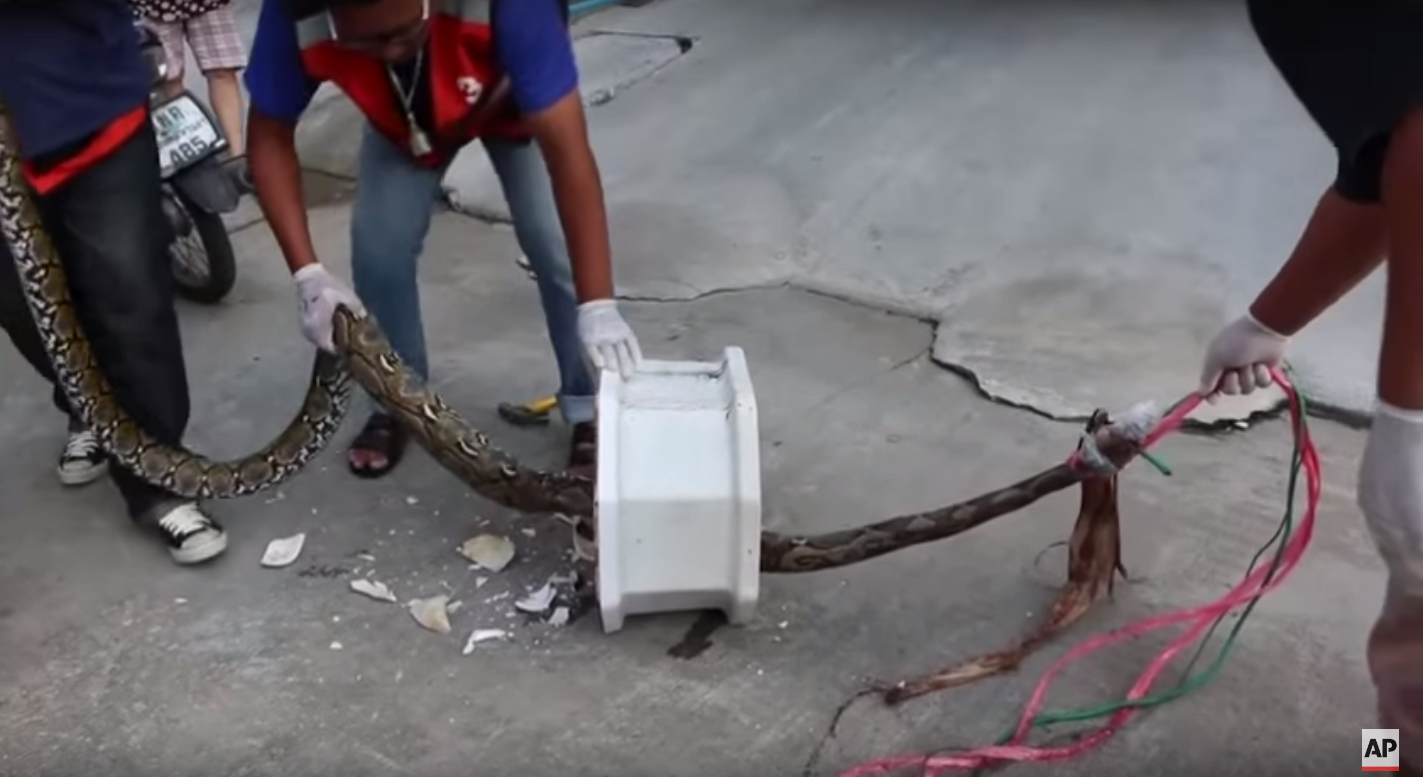 A Thai newspaper reported the snake was released back into the wild, according to the AP.
Attaporn is expected to recover.
"He has a really good attitude... even though his own wife and children were in shock," said hospital director Dr. Chutima Pincharoen. "He's been smiling and giving interviews all day from his bed."