A town in Texas has beautified one of its parks with a shining bronze statue of two girls taking a selfie.
The "selfie" statue outside of Sugar Land City Hall is part of a 10-piece collection donated by city resident Samuel Levin through the Sugar Land Legacy Foundation, the city of Sugar Land said in a statement on Friday.
"The inclusion of [the] sculpture in the Town Square plaza aligns with the continued vision of the City and the Legacy Foundation's commitment to establish cultural arts amenities that 'provide and/or support activities and facilities that enrich the artistic, cultural, educational, and historical character of Sugar Land,'" it said.
People are split over the "selfie" statue.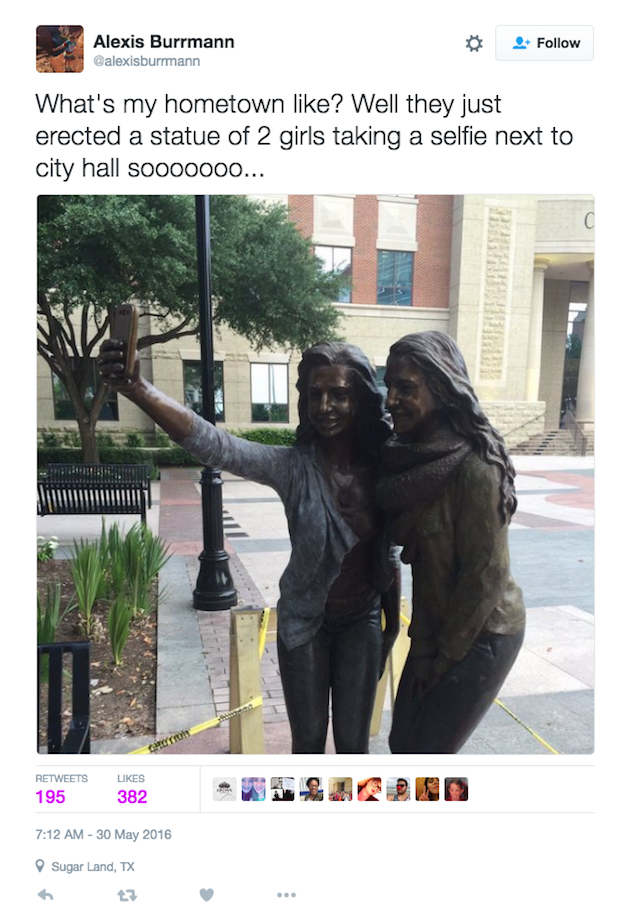 Some people have some questions for Levin and the city.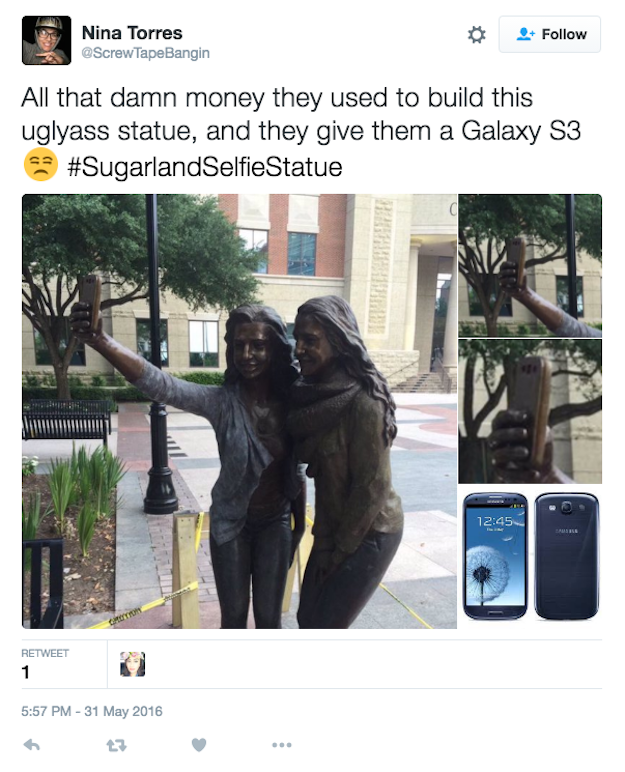 But other people think the city's new statue will set us up to surprise — or confuse — some archaeologists in the future.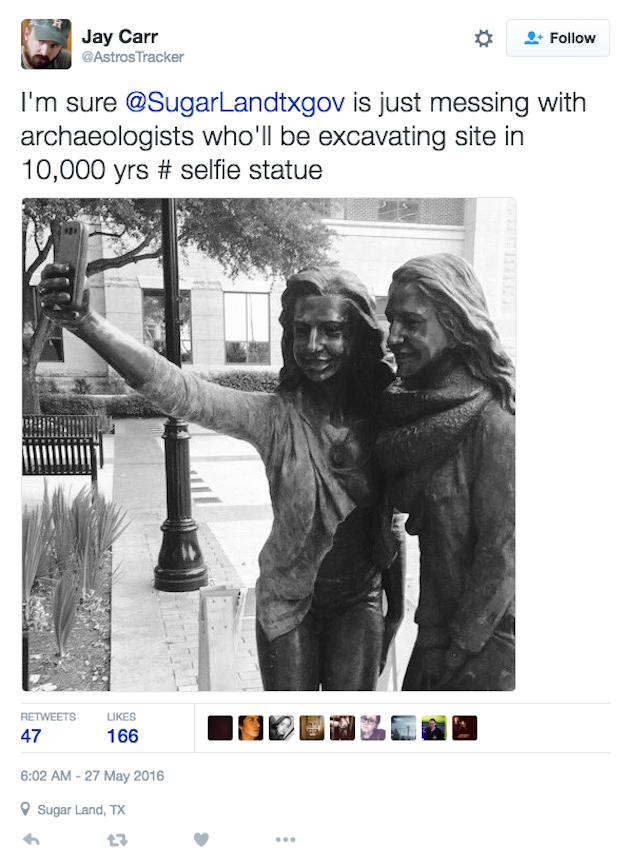 The city plans to announce an unveiling ceremony to commemorate the donation at a later date.