It's not easy being "the Pepsi of razors." Just ask Schick, which has long stood in the five-o-clock shadow of razor giant Gillette. That alone was complicated enough, but the emergence of popular subscription-model startups like Dollar Shave Club and Harry's only made things harder for Schick.
So when Gillette announced earlier this month that it was revamping its razor subscription service, it was only a matter of time before Schick would follow with its own announcement. On Wednesday, Schick started accepting subscriptions to its new shave plan. "Get Schick with a click," it beckoned the stubble-ridden masses.
That's not all slick Schick has up its sleeves. Its new shaving club service also offers a new blade, the Schick "Hydro Connect," that fits on Gillette's handles for less than Gillette's product.

"More than ever before, consumers expect access to exceptional products when they want it, how they want it, without having to sacrifice comfort and protection," said Adel Mekhail, the Americas vice president of Schick's parent company Edgewell Personal Care, in a statement.

Under Schick's shaving plan, consumers can directly order either three or five-blade "Hydro Connect" refills that work with Gillette's Mach 3 or Fusion handles and arrive every month or as infrequently as once every nine months, according to the website. Refills start at $7 for three blades.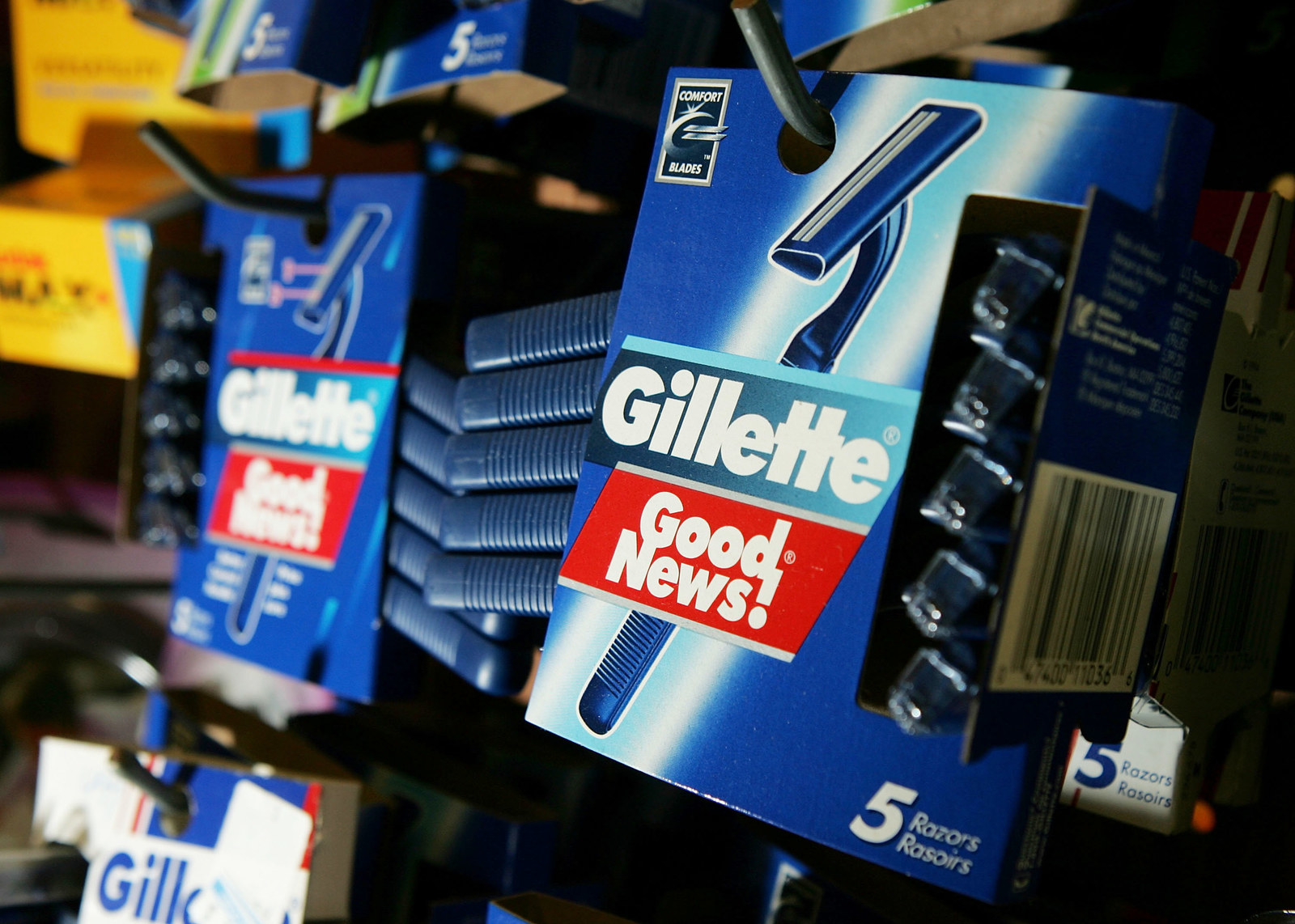 Gillette recently announced an upgrade to its subscription service, now called Gillette On Demand. Now, in addition to subscribing for regular multipack refills, consumers can also get a single refill by texting "BLADES" to a number. Gillette added the option to better compete with leading shave clubs, which subscribers complain commit them to buying too many blades.
A 2015 Nielsen Homescan study found that 41% of men who decided to leave traditional shave clubs said they were receiving more blades than they needed, the company said in a statement.
Gillette declined to comment on specific legal issues that Schick's razor may pose, but said that it would defend its intellectual property if needed.
"Our job is to make sure that they are not confused, and they can find the blades they trust," it said. "As we always do across our products and brands, we will continue to protect our intellectual property as necessary through appropriate steps."
Online sales of men's grooming products reached $826 million in 2016, the majority of which consisted of men's razors and blades, according to a May Euromonitor report.
Gillette owner Procter & Gamble led the men's grooming industry in 2016 with a value share of 27%. But Dollar Shave Club, acquired by Unilever in 2016 for about $1 billion, continues to dominate the online sales market with more than 3 million subscribers and annual sales of $204 million.
According to Euromonitor, "The nature of this category is changing as both of the country's leading shave clubs are starting to focus increasingly on non-shaving products and the benefits of frequently switching razors instead of seeking to compete primarily through low price."