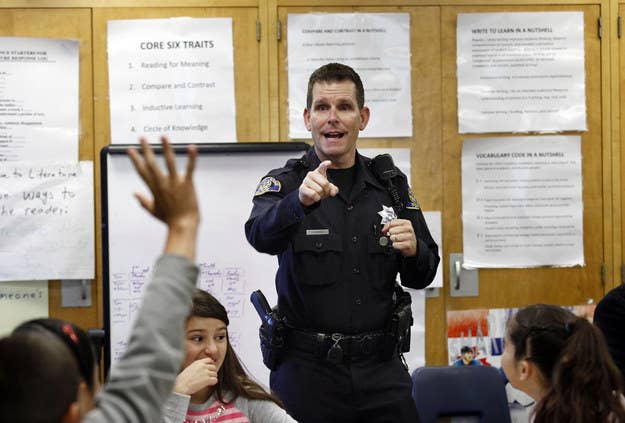 A San Jose police officer who mocked and threatened Black Lives Matter protesters over his personal Twitter account is no longer an employee of the city of San Jose, BuzzFeed News has confirmed.
A spokesperson for the San Jose City Police Department declined to elaborate on whether Phillip White resigned or was terminated citing privacy around department personnel issues.
"He is no longer employed by the city of San Jose.," said Sgt. Enrique Garcia, a spokesperson with the San Jose City Police Department. "That's all I can say."
White caught national ridicule earlier this year over his disparaging tweets which mocked and lashed out at Black Lives Matter protesters.
In one tweet he wrote, "Threaten me or my family and I will use my God given and law appointed right and duty to kill you. #copslivesmatter."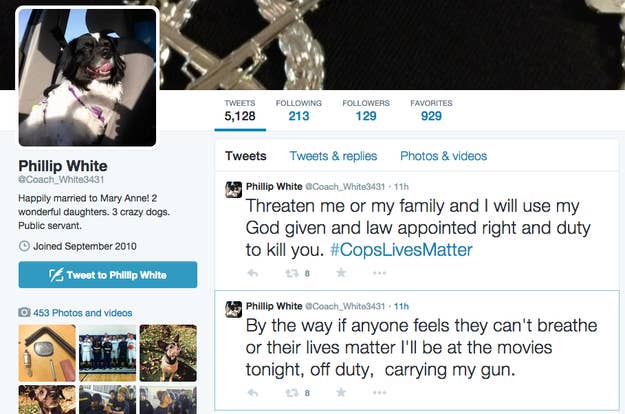 His Twitter account has since been taken down.
The officer's online behavior sparked local and national outcry. A San Jose Mercury News editorial claimed that "White's tweets confirmed the worst fears of minority communities who fear anyone in uniform."
A local community group that works to strengthen relationships between local communities of color and police started an online petition calling for White's dismissal in January.
White's tweets also drew ire among enforcement groups, including the San Jose Police Officer Association which called the comments "disrespectful, offensive, and inappropriate."
In December 2014, the police department and the city's Independent Police auditor launched separate probes into his behavior. White was placed on administrative leave with pay until the completion of the investigations.
The San Jose District Attorney's office did not pursue criminal charges in January calling White's remarks "troubling," but "not criminal."
White formerly lead gang intervention classes with students. He has also been a Menlo College assistant basketball coach.