Russian Artist Detained After Setting Fire To Spy Agency Doors
Russian performance artist Pytor Pavlensky posted a short video of him in the act, though it was later taken down.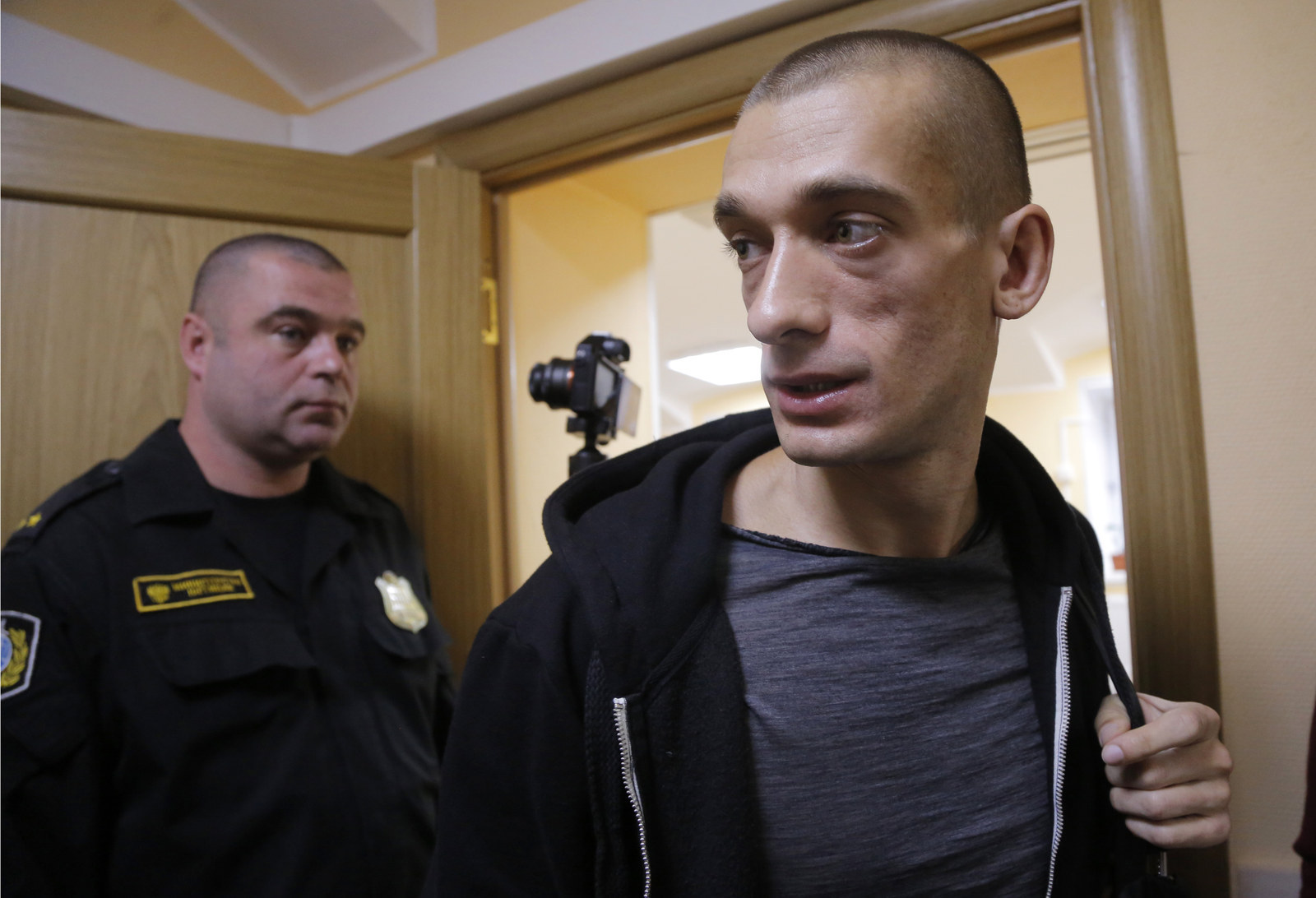 A Russian artist known for his political performance art was detained early Tuesday morning after the doors of Russia's spy agency headquarters ablaze, according to the AP.
Pyotr Pavlensky posted a short video of himself on Vimeo standing in front of the FSB building as flames leap up the doors. The video cuts just after a police officer runs into the frame and detains him. It was taken down early Tuesday afternoon.
Pavlensky's attorney, Olga Chavdar, confirmed to several Russian news agencies that her client was detained.
In the video called "The Burning Door of the Lubyanka," Pavlensky accuses the FSB of acting "through endless terror" which has instilled fear into the Russian people. He calls the performance "a glove thrown by society into the face of a terrorist threat."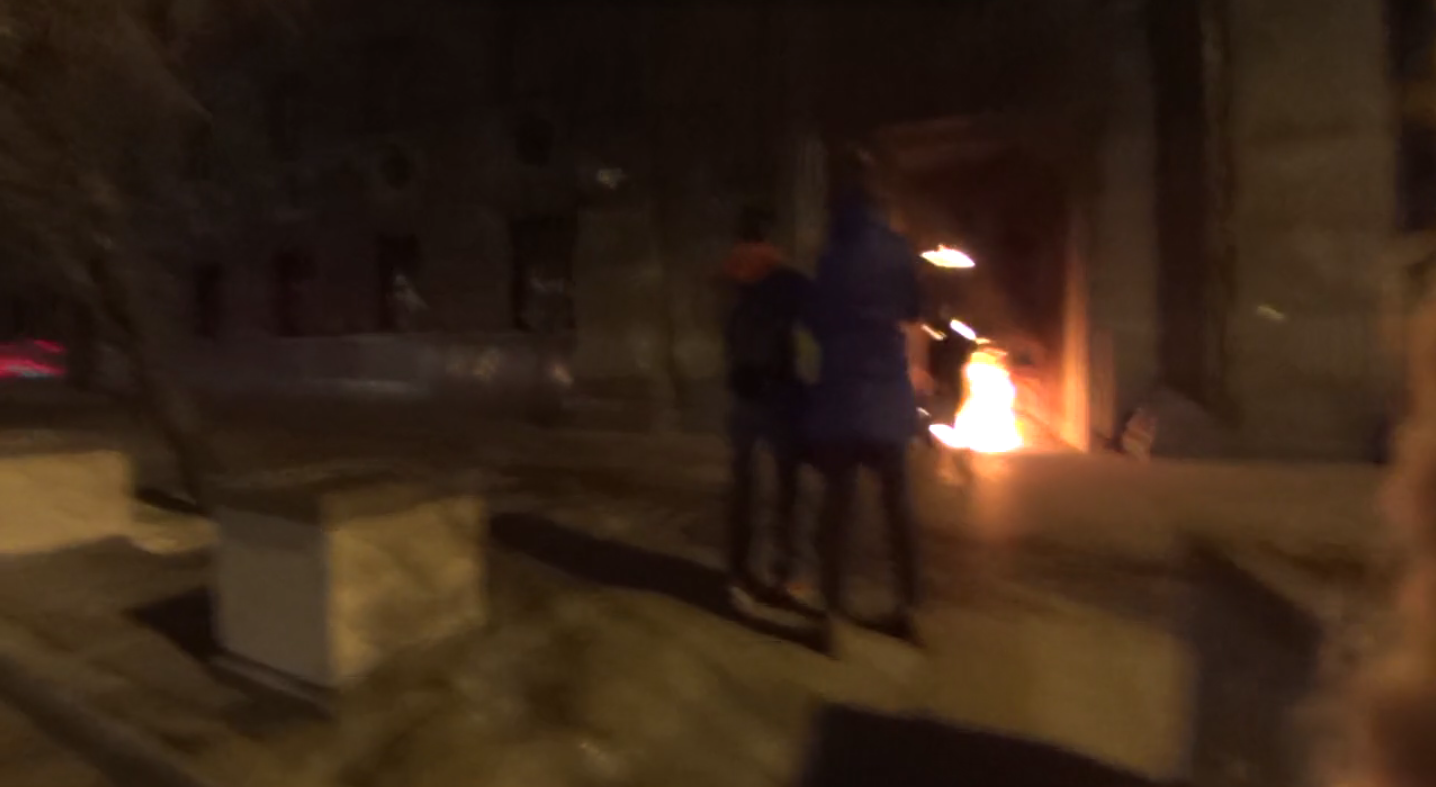 The FSB building on Lubyanka Square used to house the KGB, Russia's security agency during the Soviet era. The building was used for secret interrogations, detaining opponents, and extrajudicial killings, according to The Guardian. Russian president Vladimir Putin previously served as an officer with the KGB and led the agency in the 1990s.
It is unclear what charges Pavlensky may face, but it may likely be arson, which carries a five-year prison sentence, Chavdar told The Guardian.
Pavlensky already faces vandalism charges over a February 2014 performance called "Freedom." During the 15-minute action, Pavlensky and two other performers waved Ukrainian flags and set fire to tires to symbolize the Ukrainian protests, according to The Moscow Times.
Pavlensky is most popularly known for nailing his scrotum to the cobblestones on Red Square to protest Russia's descent into a "police state."