Frederik the Great, his actual full name, has a Facebook page that has garnered over 17,000 loyal followers who regularly comment on his beauty. He is pretty beautiful.
People have called him "stunning" and "beautiful" in comments on his Facebook pictures over the years.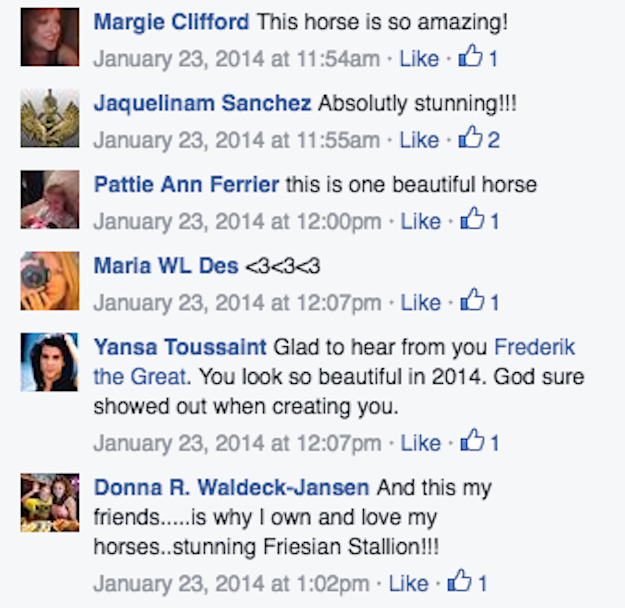 Others in Frederik's fanbase say he is simply breathtaking.

"So sexy and gorgeous," one woman wrote.

"I wish I could just touch and 'smell' him just once," wrote one person.

Some people were surprised by how attracted they were to Frederik the Great.

And Frederik, or whoever is running his Facebook page, rather, has a lot of love for his fans back.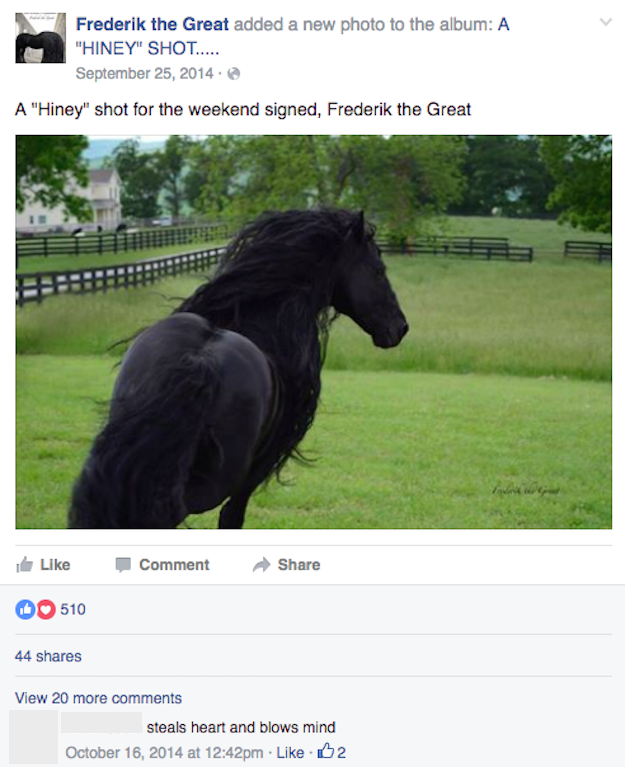 "REAL PRINCESSES DON'T KISS TOADS! signed, Frederik the Great."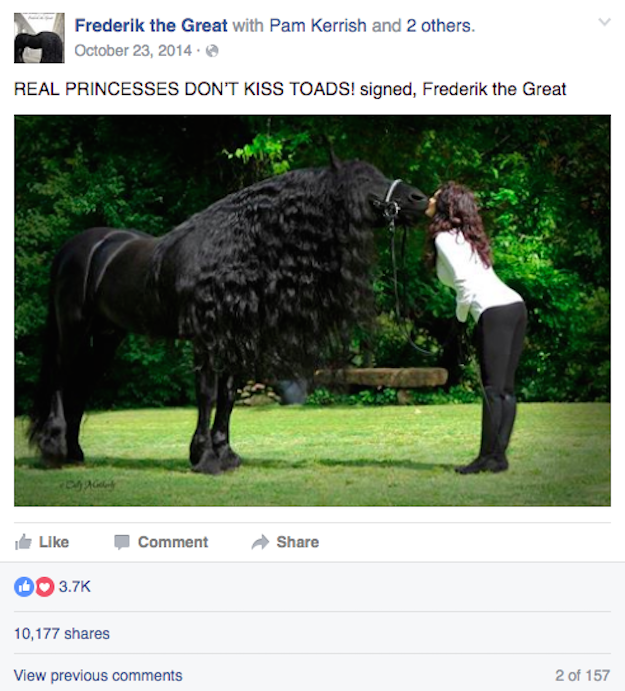 "SHOWING OFF for the girls in the other pasture."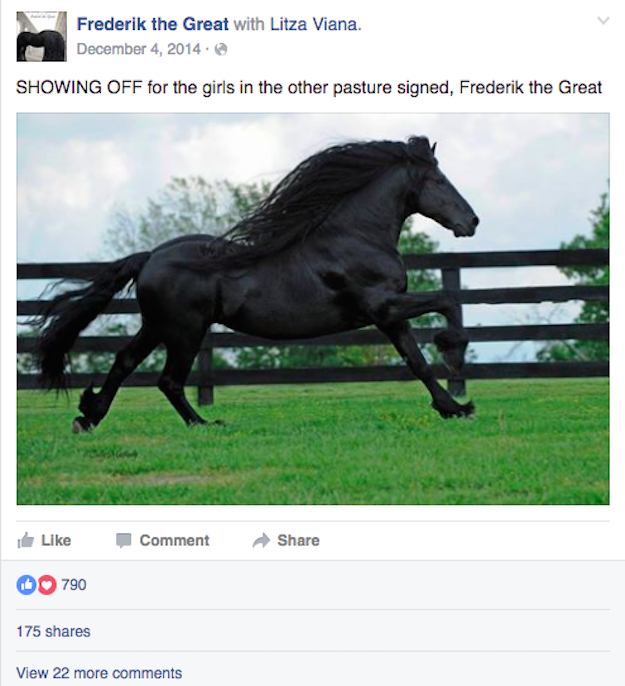 They were apparently impressed.

"The girls are extremely pleased."
Frederik the Great, the Fabio of horses.