This is Pepper the robot, and she might be part of the future of retail.
In December, the Mall of America in Minneapolis unleashed three Pepper robots in its 5.6 million-square-foot mall to help customers with shopping and navigation. The robot, which is manufactured by SoftBank, also suggests gift guides, dances, and can take photos of shoppers.
A dancing mall robot may seem like a stunt, but Pepper boosted sales in a few pilot programs. And the robot is just part of a bigger movement in retail. As artificial intelligence–driven retailers like Amazon gain a big share of the market, traditional stores are trying to compete by experimenting with various forms of AI, ranging from gimmicky robots to software bots that work in the background to fix IT issues.

Sarah Townes, vice president of marketing with Mall of America, told BuzzFeed News "the engagement has been really high and the feedback has been extremely positive" toward Pepper. "You see a congregation of people and they would all be focused on Pepper, dancing with her or waiting to take photos of her."
The home improvement chain Lowe's deployed its LoweBot in five stores around the San Francisco Bay Area for a pilot. The roving robot was designed to answer customers' questions and escort them to products they're looking for.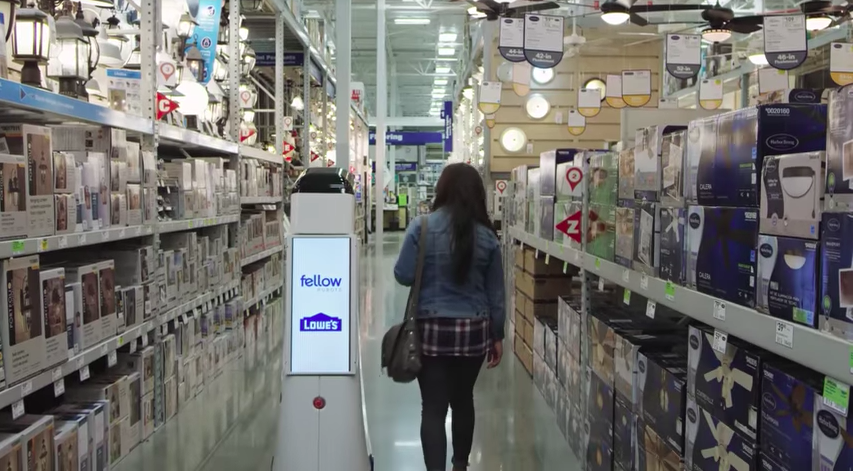 LoweBot also captures real-time data to help detect product patterns or gaps in the stores' spaces, which informs business decisions.

The Amazon Go store doesn't have robots. Instead, customers scan a QR code on an app when they enter the cashier-free store, and AI-powered sensors track and charge them for whatever products they leave with.
Such customer-facing robots and artificial intelligence tools may grab the spotlight, but most of the innovation in artificial intelligence, in retail and beyond, is going on behind the scenes.
Last year investors poured over $15.2 billion in funding into AI startups, a 141% jump from 2016, according to the venture capital database CB Insights. The global AI market is expected to reach $35.8 million by 2025, according to market research and consulting firm Grand View Research.

So far, "most organizations are using [AI] more for labor management, distribution, even analytics," Brendan Witcher, a principal analyst with research and advisory firm Forrester, told BuzzFeed News.
In June 2016, Walmart said it was testing out drones in its warehouses to scan items and check for misplaced items. It takes human employees about a month to manually check inventory. But the drone can do the same task in 24 hours.
By the end of 2018, grocery retailer Kroger plans to roll out smart shelves across 200 of its stores, which will display pricing and nutritional information as well as video ads and coupons. If a shopper is gluten-free, for example, the shelves will automatically highlight which products are a good choice, Kroger chief information officer Chris Hjelm told Business Insider.
And to save on labor costs, Target's tech team created a bot that automatically detects IT glitches and immediately begins troubleshooting and putting fixes in place. The company said in October that it has saved 1,000 store-team-member hours since it rolled out the software in September and October.
David Marcotte, senior vice president of Kantar Retail Market Insights, told BuzzFeed News that while AI is helping stores to cut costs, "there is little indication to date they will build additional sales."

"The return on investment is still kind of iffy," he said. It can be hard to determine if a sales bump is attributable to the AI or some other factor. "It's not as clear cut."
These AI-driven changes raise real questions about the future of work for humans.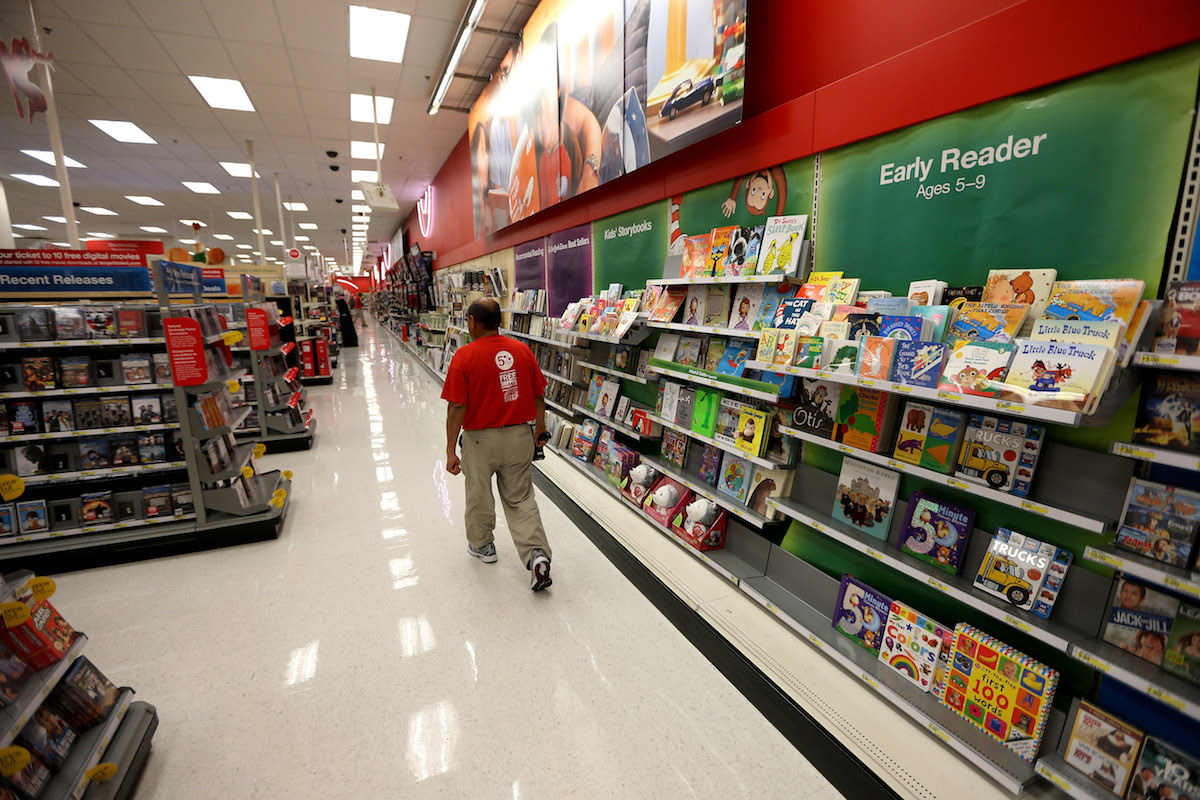 McKinsey Global Institute, a business and economics think tank, predicted in a December report that about 20% of retail salespeople's current work activities — including processing transactions and gathering product information — could be automated by 2030.
Instead, retail workers may be trained on "the more people-focused side of the job," like greeting customers, answering questions, or suggesting new products, the report noted.
"Almost all things that are AI are going to be cost-cutting at first because it's the fastest return on investment," said Marcotte. In the end, "It either saves you money or makes shoppers spend money. If it isn't either of them, who cares?"
CORRECTION
LoweBot was available in five stores. An earlier version of this post misstated that number.