Report: U.S. Analysts Knew Doctors Without Borders Site Was A Hospital Before Bombing
American operations analysts knew the Kunduz area containing a Doctors Without Borders in Afghanistan was a protected medical site, the AP reported.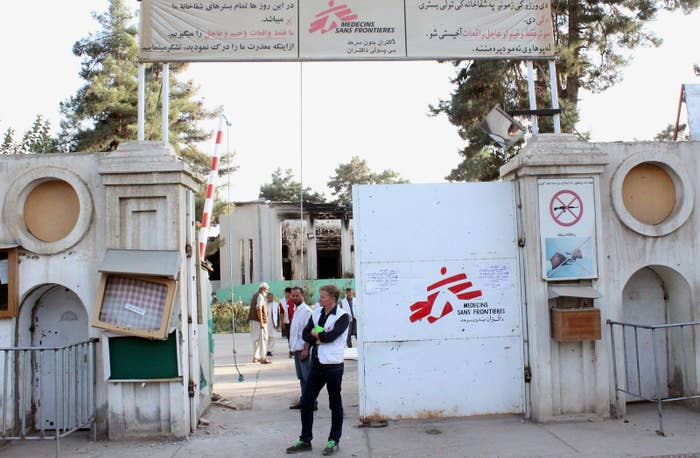 American special operations analysts knew a Doctors Without Borders (Médecins Sans Frontières) facility in Afghanistan was a hospital days before it was bombed by U.S. military forces on Oct. 3, the Associated Press reported Thursday.
However, intelligence gathered on the Kunduz site led the analysts to believe it was also being used as a command center by a Pakistani operative to facilitate Taliban activity, according to the AP, which cited sources who spoke on the condition of anonymity.
The intelligence also suggested the site may have housed heavy weapons, the AP reported.
The Taliban has denied that any of its fighters were in the area, according to the BBC.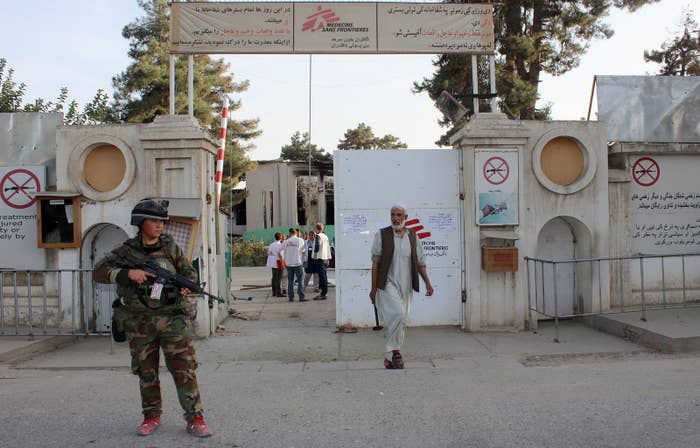 It is unclear whether the analysts shared intelligence about the protected medical site with U.S. commanders, who ordered the AC-130 gunship to attack the hospital, killing 30 patients and medical staff.
Three people — two patients and a staff member — are also missing and may be among seven bodies that have not been identified.
Maj. Roger M. Cabiness, a spokesman for the Department of Defense, declined to provide any information to BuzzFeed News on the bombing incident while it is under investigation.

"We continue to take all necessary steps to avoid civilian casualties," he said. "We offer our deepest condolences to those innocent civilians who were harmed and killed in this incident."
The AP report is the latest twist in an ongoing series of contradicting stories about how American forces ended up attacking a protected medical site in Afghanistan.
The military initially claimed the attack was ordered to protect American forces, then said the gunship was requested by Afghan authorities to combat insurgents firing at their forces. A top U.S. commander ultimately admitted it had bombed the hospital by mistake.
President Obama called the head of Doctors Without Borders, Dr. Joanne Liu, to express his condolences for the casualties. He also said the Department of Defense was leading a "a transparent, thorough, and objective accounting" of the incident.
Pentagon officials on Saturday said the agency would offer "condolence payments" to the victims' families.
Doctors Without Borders has called for an investigation by the International Humanitarian Fact-Finding Commission, a body under the Geneva Conventions, to also investigate the attack. However, the commission's investigation is pending approval by the United States and Afghan governments.