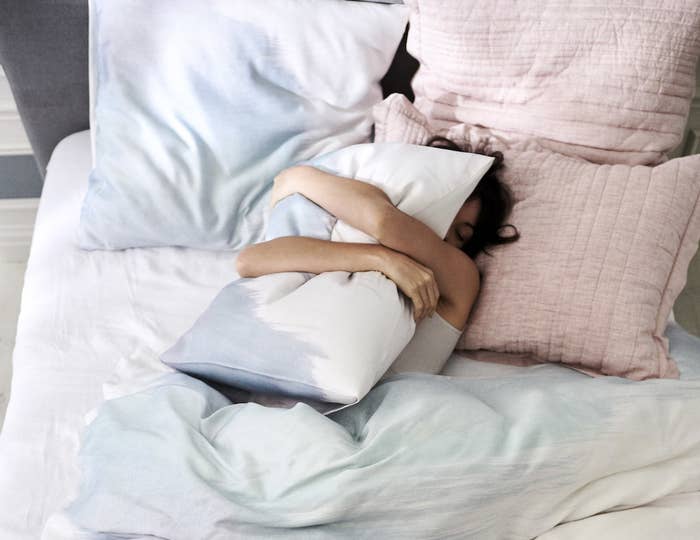 The dream of one day graduating from an Ikea futon to a West Elm midcentury modern living room that says "I make enough to have nice stuff" is now a little more attainable. Beginning this summer, bundles of West Elm textiles for living rooms and bedrooms will be available to rent through the retail rental subscription company Rent the Runway.
West Elm will offer 26 exclusive bundles of decorative pillows, throws, shams, quilts, and coverlets designed for living rooms and bedrooms through Rent the Runway's $159 a month unlimited subscription. It is the first time Rent the Runway has expanded its products outside of apparel and accessories. Rent the Runway's unlimited subscription costs $159 a month and lets you rent out four items at a time. (Admittedly, that's still a lot of money for many people.) Each West Elm bundle will count as one item through the subscription.
"People think about their homes as a reflection of their personal style," Maureen Sullivan, chief operating officer with Rent the Runway, told BuzzFeed News. "I think our subscribers are really embracing the rent lifestyle and removing the burden of ownership, and home has continued to pop up for our subscribers."
Coresight Research, a research and advisory firm specializing in retail and technology, found in a February survey that people in their late teens and twenties are the most likely to rent or use resale or subscription services for apparel. About 27% of surveyed shoppers between the ages of 18 and 29 reported that they had used resale sites or subscription sites for apparel, according to Coresight. It found that a total of 20% of all US consumers had used resale websites or rental services or subscription services for apparel or shoes.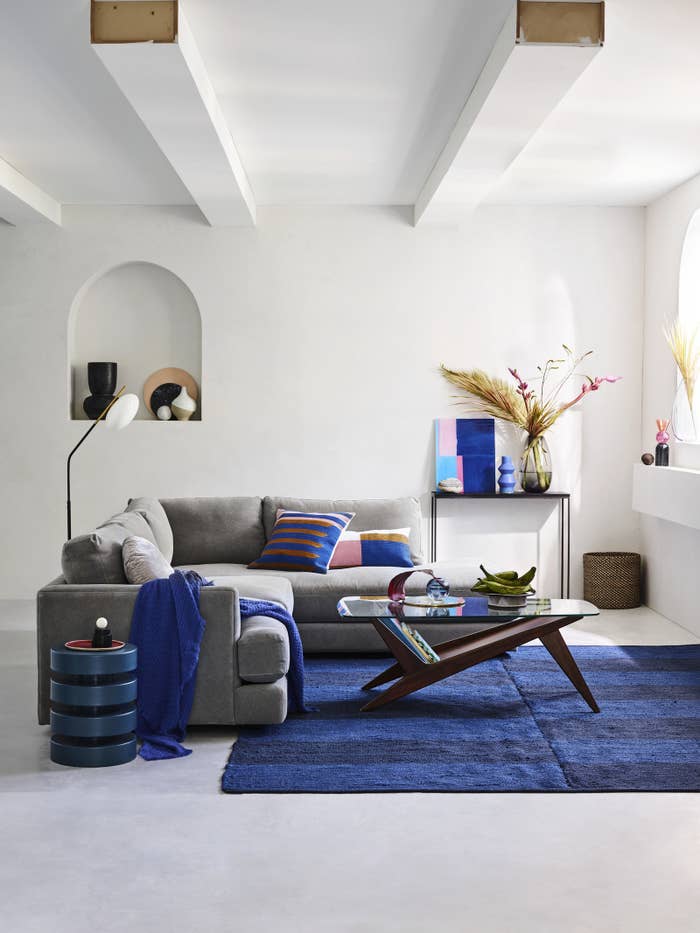 Each West Elm bundle will include a curated selection of new and seasonal quilts, coverlets, blankets, shams, and decorative pillows. The retail value of the bundles range from $145 to $480. Rent the Runway subscribers will also be able to purchase the bundles at a discounted rate.
The partnership comes nearly a year after West Elm began renting out furniture with Feather, a furniture rental service that includes other brands, like the online-only furniture company Joybird and the mattress company Casper. Some have criticized some of West Elm's furniture as being overpriced, and not as good of quality as lower-cost competitors like Target or Ikea. This is the first time West Elm is renting out smaller items through an online service.
"I think we're going to learn a ton," said Alex Bellos, president of West Elm, told BuzzFeed News. "It's still unknown. This is forging new territory for us as a company."
"Rental is the niche that keeps growing," John Mercer, a senior analyst with Coresight Research, told BuzzFeed News. "[This is] supported by a number of broader themes in the consumer economy, such as smaller households, more urban living (with the implication of smaller homes), consumer demand for newness, and the ease with which online platforms have made non-retail alternatives viable for consumers."
In the past, rent-to-own schemes, which often target lower-income clientele, have been riddled with exploitation. Companies like Rent-A-Center are notorious for marking up retail prices for furniture, TVs, and other electronics. Some of these retailers leverage state laws that can land some renters in jail if they fail to pay their monthly fees.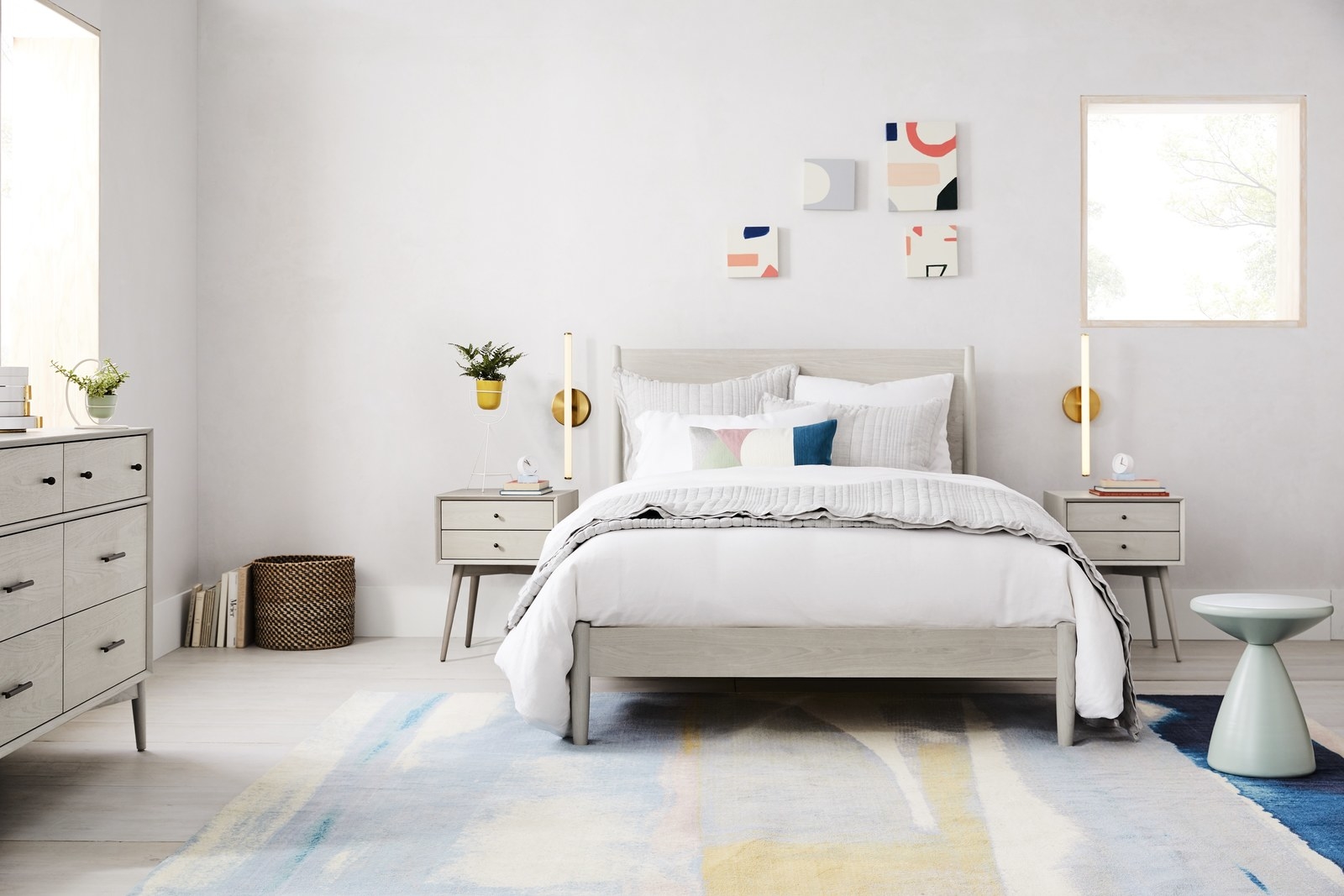 But companies like Rent the Runway are targeting a higher-earning demographic who are less interested in owning goods. Tiffany Hogan, a senior analyst at Kantar Consulting, told BuzzFeed News that the new partnership may bring more brands to Rent the Runway and attract more shoppers to the West Elm brand.
"It could be an interesting way to bring shoppers into West Elm brands or if other brands are going to come on to Rent the Runway to test out a new color or test out other changes," she said. "It's a good way [for consumers] to test out something new, like if you want to change a wall color, you can rent out a pillow."
CORRECTION
An earlier version of this story underrepresented the retail value of the bundles of chic, mid-century West Elm products. They're worth at least $145, not $75, which would hardly get you a throw blanket. We regret this error.