People Are Pissed My Pillow Supports Donald Trump
Now people are swearing off My Pillows, "the official pillow of the National Sleep Foundation!"
My Pillow — the endlessly advertised "machine washable and dryable" pillow that promises to be "the most comfortable pillow you'll ever own!" and help users "get more REM sleep" — has drawn the attention of law enforcers in California.
The TV informercial star and newly declared Donald Trump supporter settled a lawsuit brought by the District Attorney of Alameda County accusing the company of making false claims that the pillow could treat insomnia, sleep apnea, and fibromyalgia.
For roughly $1 million in civil penalties, the Minnesota-based company settled accusations that it lacked "competent and reliable scientific evidence" to support claims that the pillow could treat serious health conditions, including temporomandibular joint (TMJ) disorders. The state also claimed that while My Pillow said it was selected as "the official pillow of the National Sleep Foundation," it failed to disclose its financial ties with the sleep advocacy organization.
My Pillow USA declined to comment to BuzzFeed News. A message on an automated phone menu said the lawsuit "is about whether the marketing, packaging, and sale of My Pillow products was appropriate." "The parties reached an agreement to avoid the time and expense associated with further litigation," the message added.
Reviews of My Pillow on Amazon.com have been so-so; the product earned 3.7 of five stars.

It's been a rough time for My Pillow, which also recently found itself the subject of controversy this fall after founder Mike Lindell expressed support for Trump.
Lindell, who has represented himself as a "sleep expert," told Fox Business in October that "I'm here to give all my credibility to Mr. Donald Trump."
"I was considering buying your pillow but I sure won't now," said one person. "Get stuffed!"

Of course, other consumers welcomed My Pillow's support of Trump.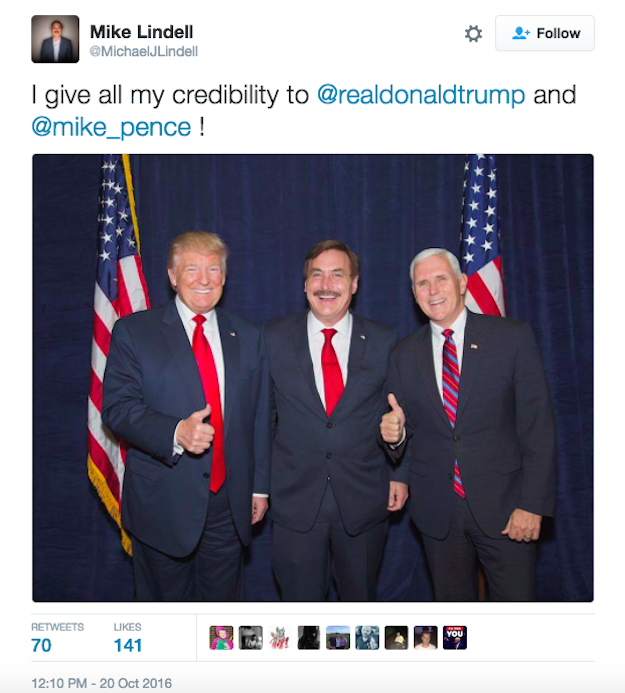 My Pillow also was named in a separate lawsuit filed in March accusing the company of falsely portraying Lindell as a "sleep expert." Lindell said in an interview with the consumer organization Truth in Advertising that he has no special training in sleep medicine and is not certified in sleep medicine by the American Board of Medical Specialties, according to the complaint.