The new layout also "puts more focus on your photos and videos without changing how you navigate the app," said the company in a statement.
"Our updated look reflects how vibrant and diverse your storytelling has become," it added.
But that message was lost among some people who woke up to the new logo with dazed reactions.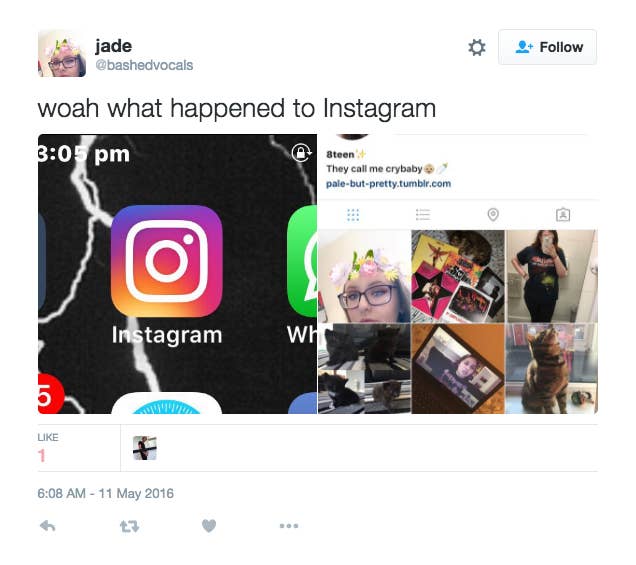 People didn't even recognize their own iPhone screens.
Some people were actually pretty excited about the new look.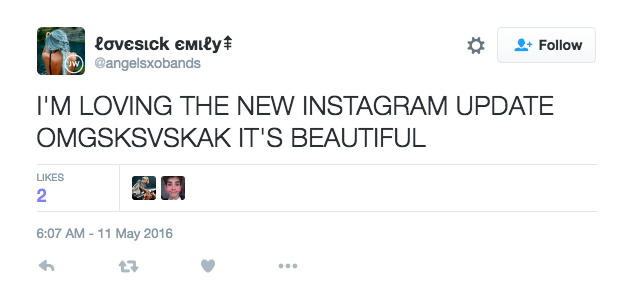 "It's a Christmas miracle."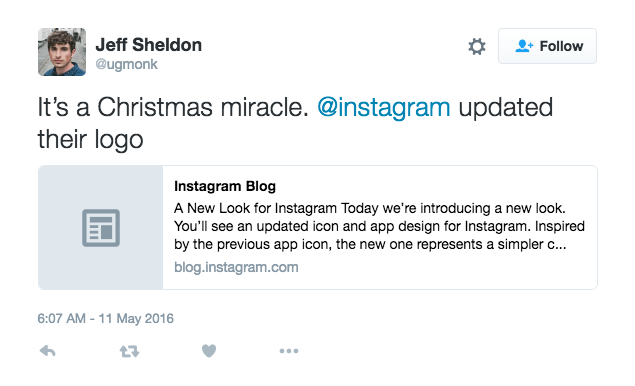 Other people were a little suspicious of the new look.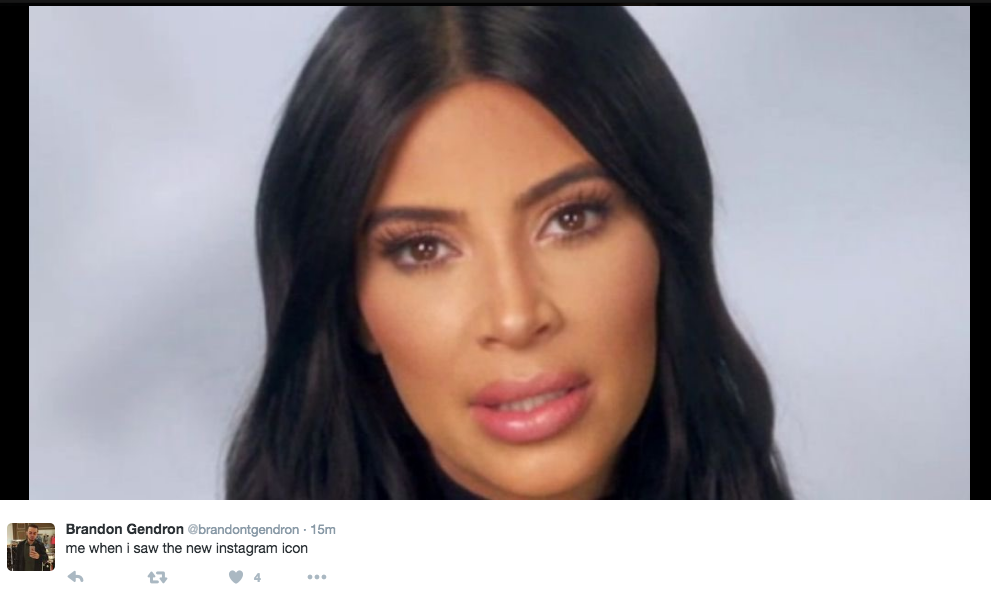 "THIS IS BAD PUT IT BACK"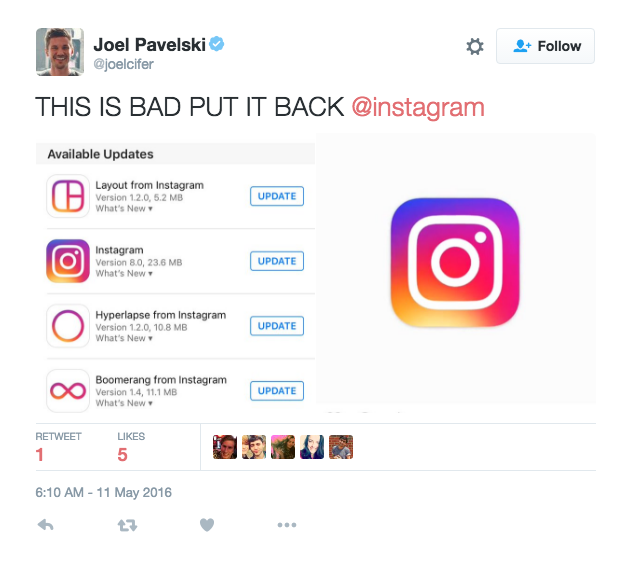 But the new look raised several important questions...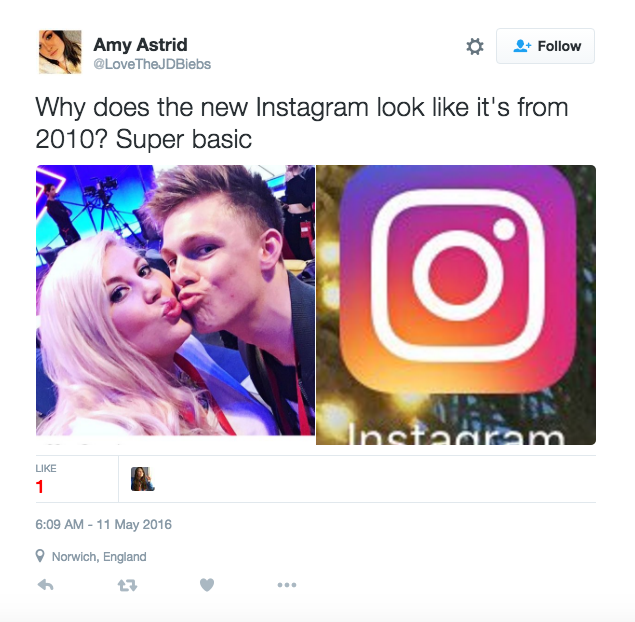 Was a Microsoft background the inspiration?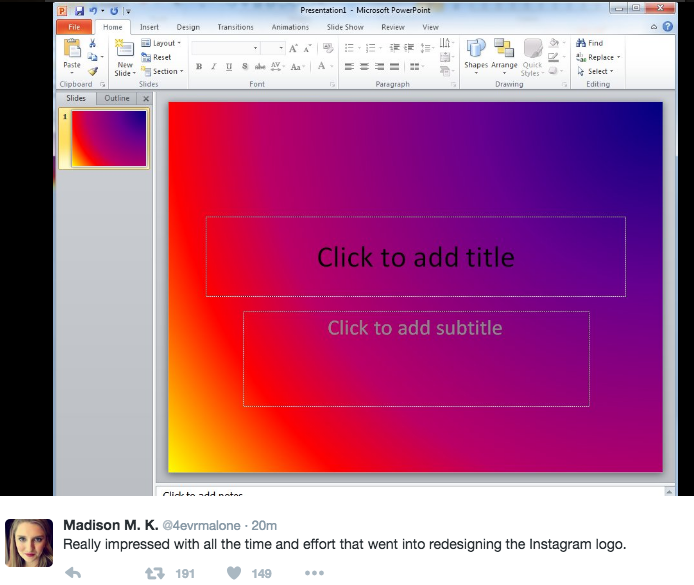 Some people were more upset that their timelines are no longer chronological.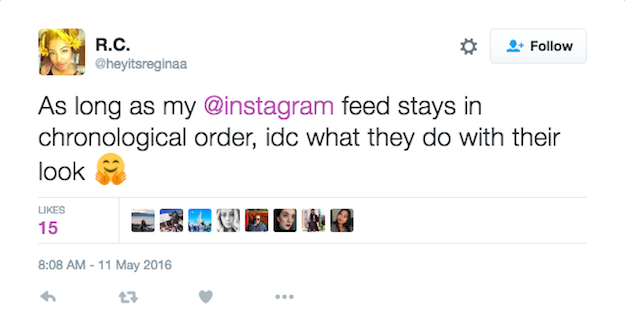 "SOMEONE FIX THIS."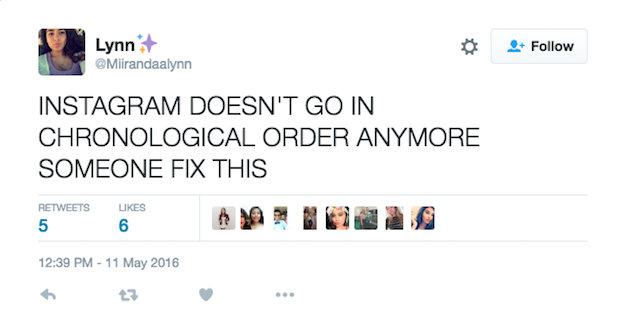 Like it, loathe it, or couldn't care less, the app redesign is here to stay.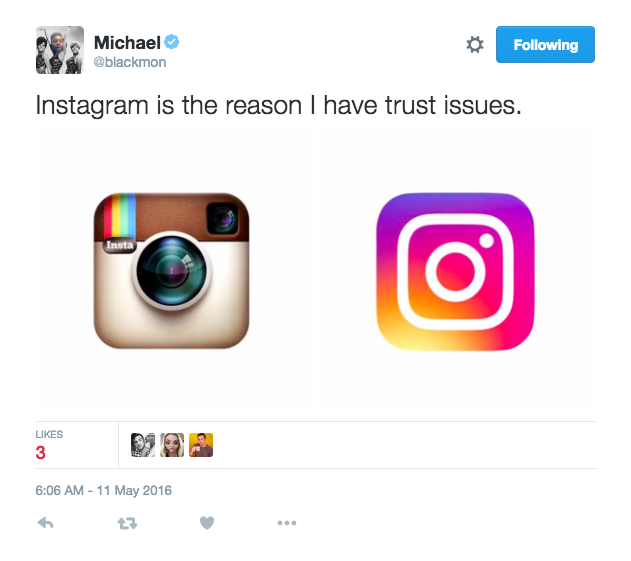 Let's all take a moment to say farewell to this old guy. How will future generations know what cameras look like now?