People Pulled This Sea Turtle From The Ocean To Take Pictures With It
The turtle will be released back into the ocean as soon as it is fully recovered from its injuries.
A group of people on a beach in Jiyeh, Lebanon, took pictures with a sea turtle that was hauled ashore, where it suffered a serious head injury, a government spokesperson told BuzzFeed News.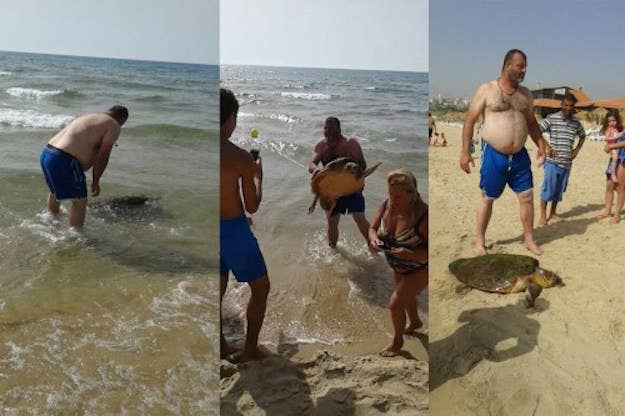 The Lebanese Civil Defense, the country's emergency services agency, told BuzzFeed News it received an alert about the injured turtle on June 14.
The turtle, which is estimated to be between 40 and 50 years old, was found with a head wound.
In a statement, the Lebanese Ministry of Agriculture said it suspects the turtle may have been hit with a sharp object on its head.
The turtle is undergoing 24-hour care in a seawater pool by veterinarians with the organization Animals Lebanon, the Civil Defense said.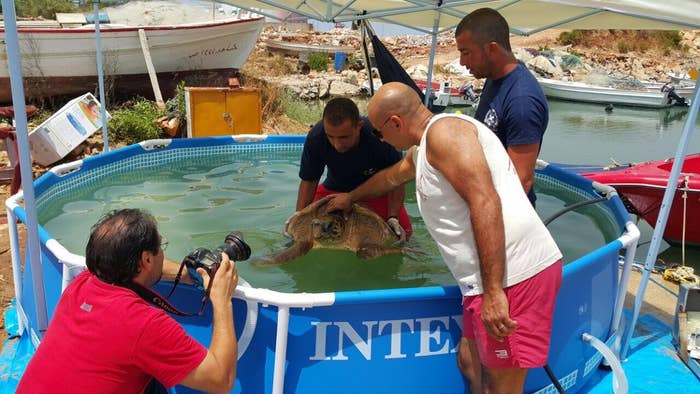 The seawater is changed every 24 hours and the pool is covered by a tent to protect the turtle from the sun. The turtle also gets anti-inflammatory injections every three days.
"The turtle will be released when we are sure that it is completely healed and recovered and strong," Civil Defense spokesperson Elias Abboud said. "It cannot even eat on its own yet."
A Lebanese Ministry of Agriculture resolution strictly prohibits "hunting of marine turtles along the Lebanese coast."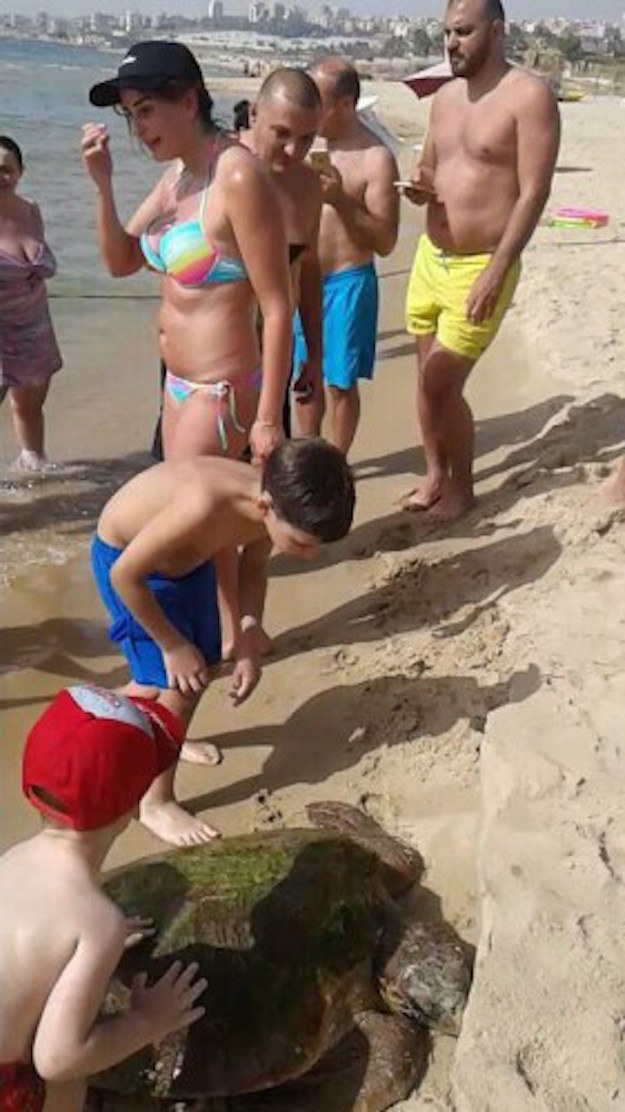 The incident comes after several tourists and lifeguards at a resort in the Dominican Republic took pictures with a dead shark on a beach.
A mob of beachgoers in Argentina also passed around a small dolphin to take photos in February.