Muhammad Ali's power and poise stand memorialized through a number of photos of the boxer as an emerging fighter, a Muslim convert, a comeback sportsman, and a retiree diagnosed with Parkinson's disease. But a series of recent portraits by British photographer Zenon Texeira have people mesmerized.
The portraits of the boxing champion, called "GOAT" by some fans for "greatest of all time," have really stayed with people.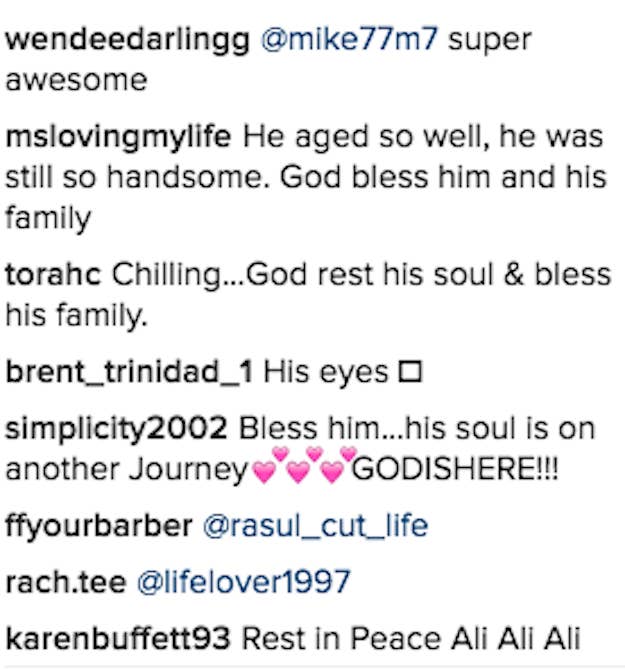 "These are so special," said another person.

Some people had more mixed reactions.

While some thought the portraits didn't do Ali justice.

Texeira told The Sun he was "over the moon" with what he captured of the 74-year-old boxer at his home in Phoenix, Arizona.
Texeira described Ali's eyes as being "pretty as ever" and told the tabloid that the fighter was in "good spirits."
"It was an absolute pleasure and privilege to photograph one of the biggest icons this planet has ever seen," Texeira said. "To capture his majesty with such intimacy fulfills a dream. I feel blessed to have met my all-time sporting hero."
Gordon Smart, who edited The Sun's edition featuring the photo series, said the portraits show Ali "dignified" with "a smile inside."
"His legacy will never be forgotten," said Texeira, who was nervous about photographing one of the most photographed people in history. "These unique portraits add to the giant tapestry of imagery that recorded the Champ's life."