Something strange happened Tuesday night as the results from Super Tuesday's primaries and caucuses rolled in.
Google searches for "move to Canada" hit an all-time high as the results were announced, according to Google Politics.
People searched "how to move to Canada" in higher numbers than in 2004, when John Kerry ran against George W. Bush for the presidency.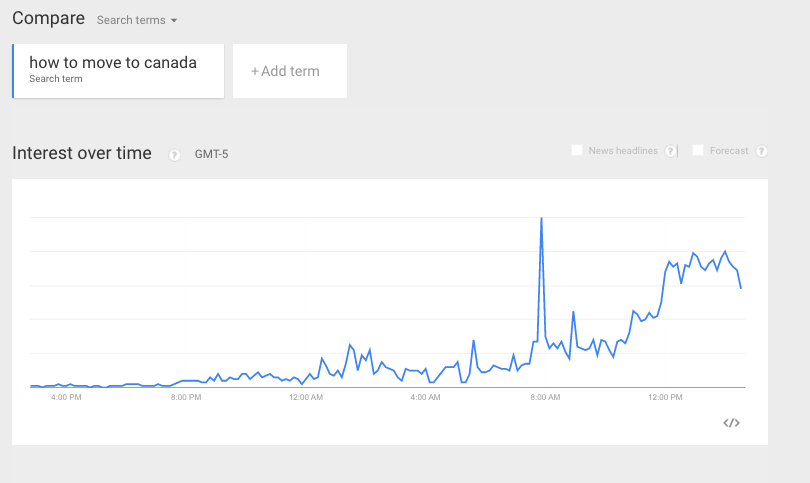 Google Trends data shows that most of the searches for "how can I move to Canada" came from Massachusetts users, followed by Virginia, Illinois, Minnesota, and Tennessee.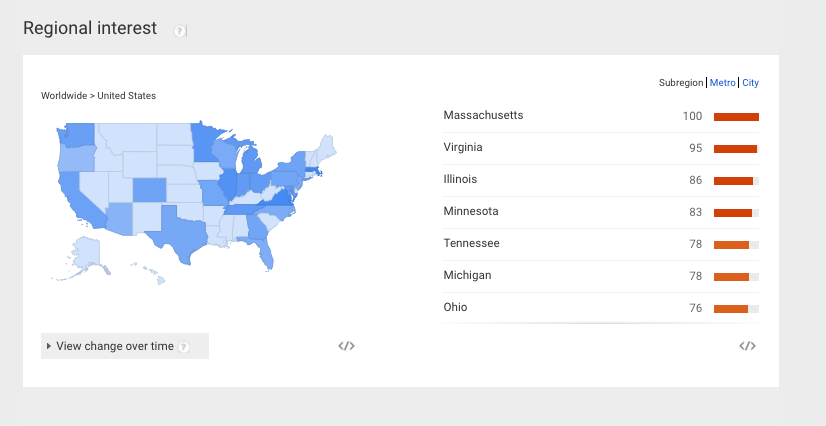 Alabama, Arkansas, Georgia, Massachusetts, Minnesota, Oklahoma, Tennessee, Texas, Vermont, Virginia, Alaska, and Colorado were the states participating in the Super Tuesday contests.
People actually overwhelmed Canada's immigration site.
So, who's moving to Canada? A LOT of people, apparently.
Some people vowed to leave to Canada if Trump is elected president.
Some people plan to move to Canada if Clinton is elected.
Other people are planning to leave if either one of them is elected.
Of course, it's unclear how many people will actually move. But who knows? The states may lose a sizable number of disgruntled voters after the elections in November.