First lady Melania Trump stoked controversy earlier this month when she wore a Zara jacket emblazoned with the phrase "I DON'T REALLY CARE, DO U?" as she boarded a plane to visit immigrant children separated from their parents as a result of her husband's "zero tolerance" immigration policy.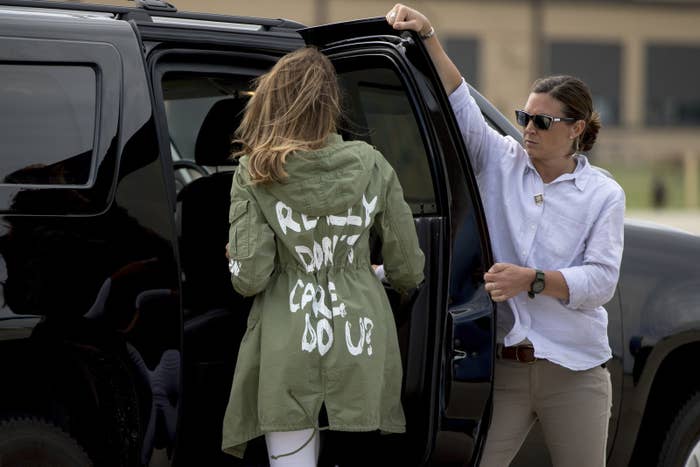 The $39 jacket, a part of Zara's spring collection and no longer available online, sparked criticism from observers who said the slogan described Trump's lack of empathy for children who have been ripped away from their parents.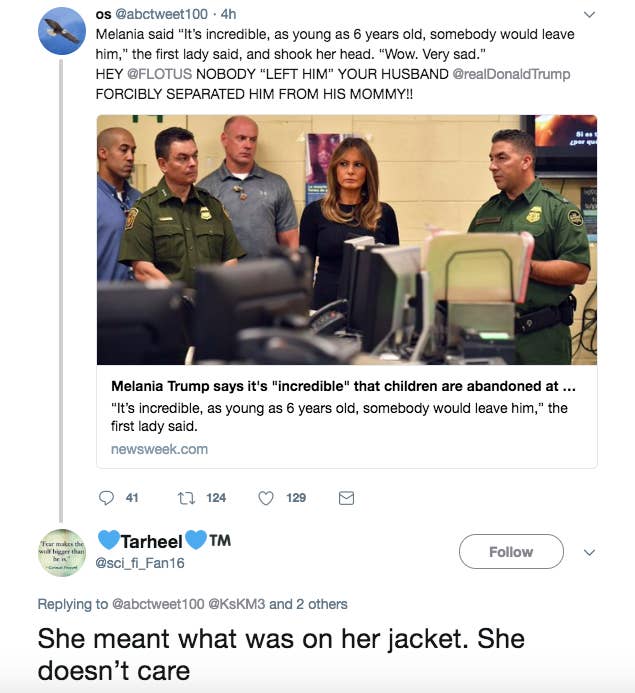 One seller called "NEXT ATLANTIC" is selling a near-replica of the jacket for $43.99 through Amazon Fashion.
The jacket, which was first listed June 24, is described as a "beautiful Olive Cargo Jacket" worn by "Our First Lady Melania Trump on Plane Yesterday while she was visiting illegal immigrant children being separated from their families. The message 'I really don't Care, do u?' in the back of the jacket brought biggest controversy on internet & now become one of the most viral Jacket in America & beyond."
Another Amazon store names itself after the infamous slogan — "i don't care do you" — and is selling a range of T-shirts and hoodies with the phrase.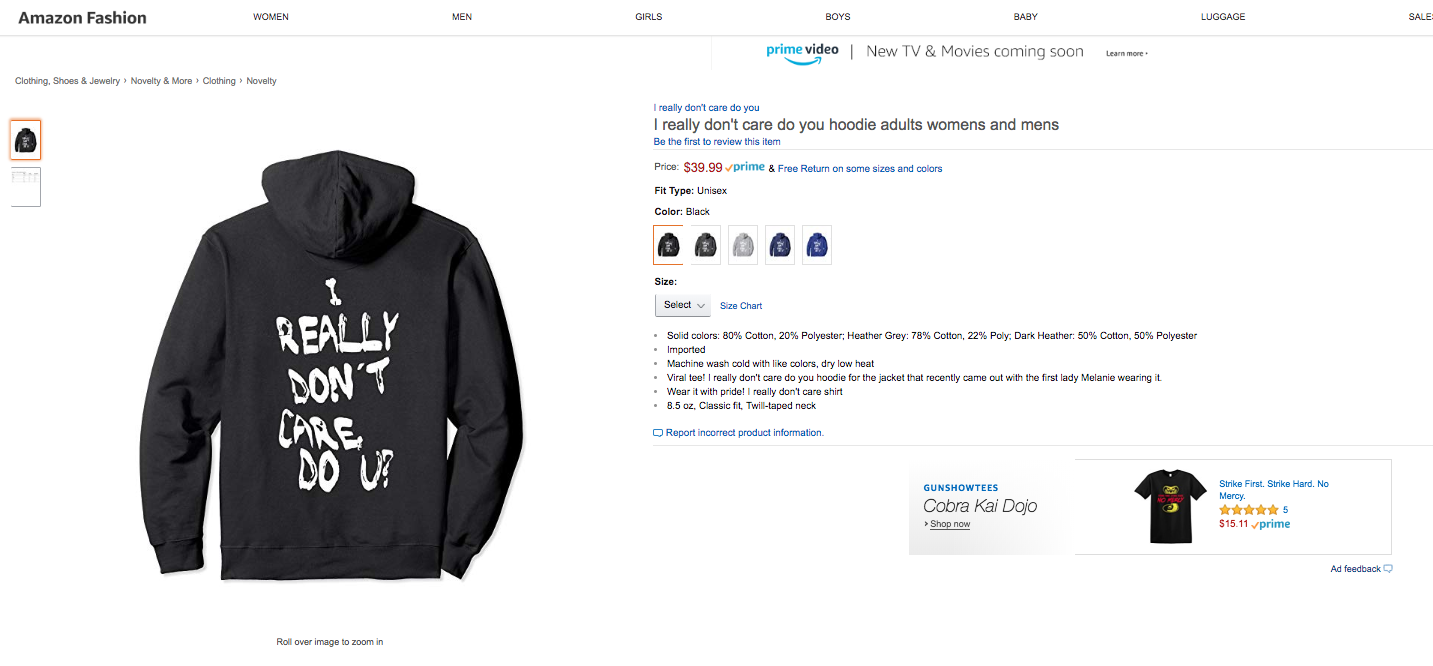 A search for "I don't really care do u" on Amazon leads to more than 900 related items, and many of them are printed with the phrase.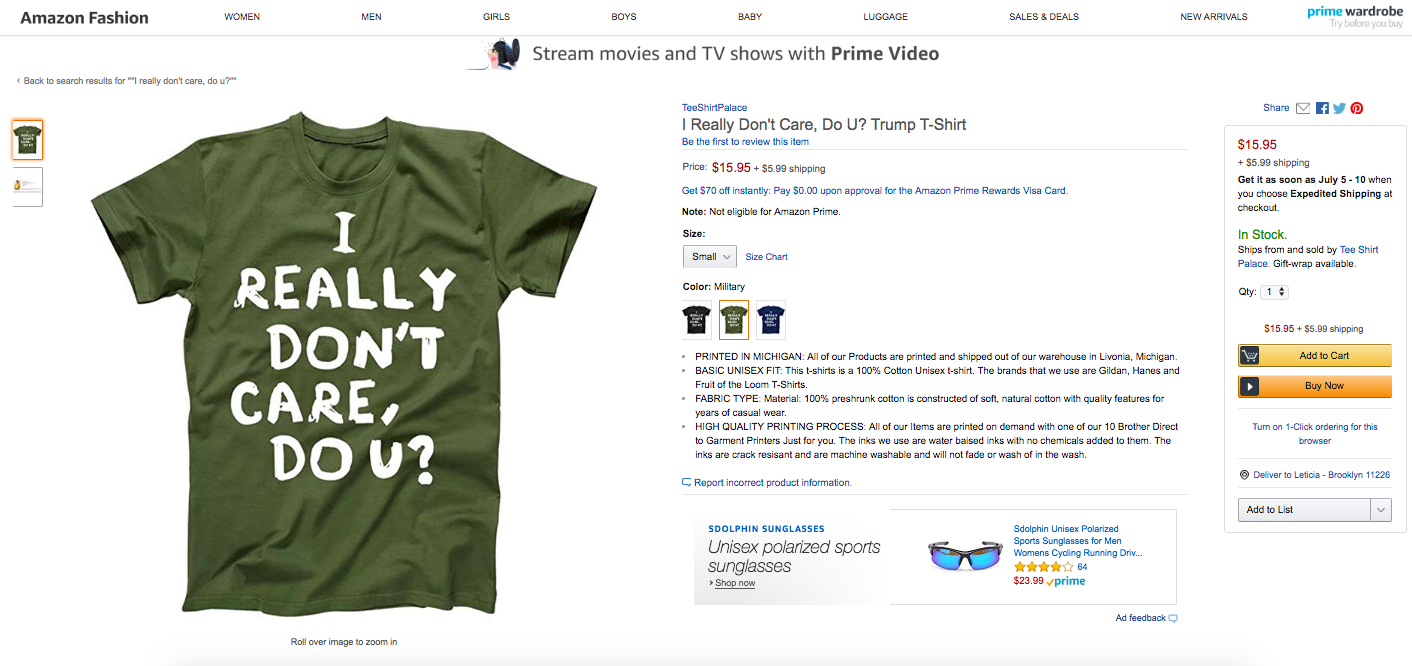 Many of the items with the slogan were listed within days of Melania Trump's visit to Texas to tour detention facilities.
Amazon did not immediately respond to BuzzFeed News' request for comment.

Hoodies printed with the phrase are also for sale on Etsy.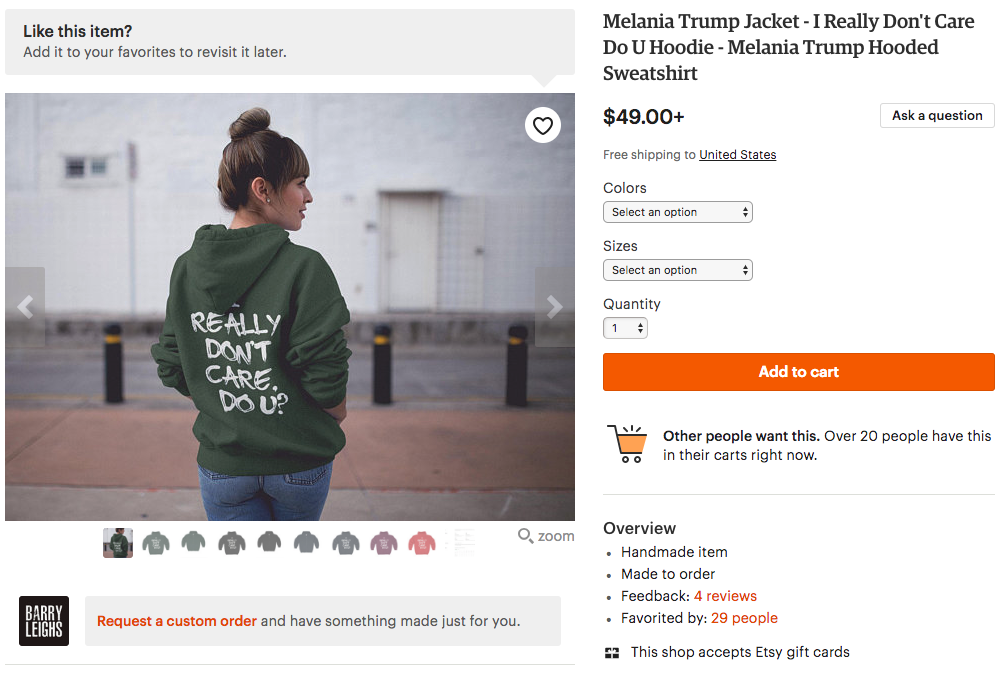 Several pre-owned versions of the Zara jacket are currently being auctioned on eBay and have bids as high as $660, with just a few days left to buy them.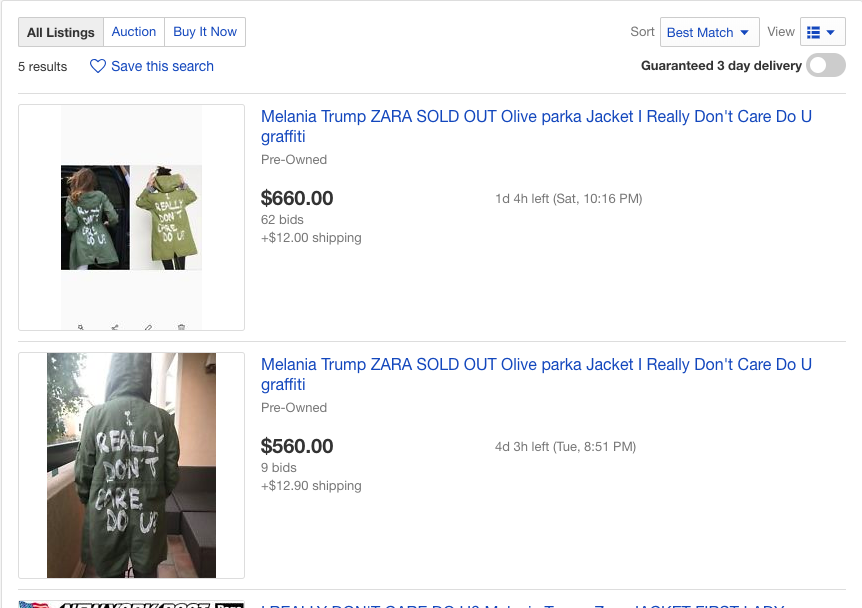 The race to profit off Melania's jacket after it went viral echoes the popularity of merchandise featuring other Trump administration–related memes, including the campaign's red MAGA hats.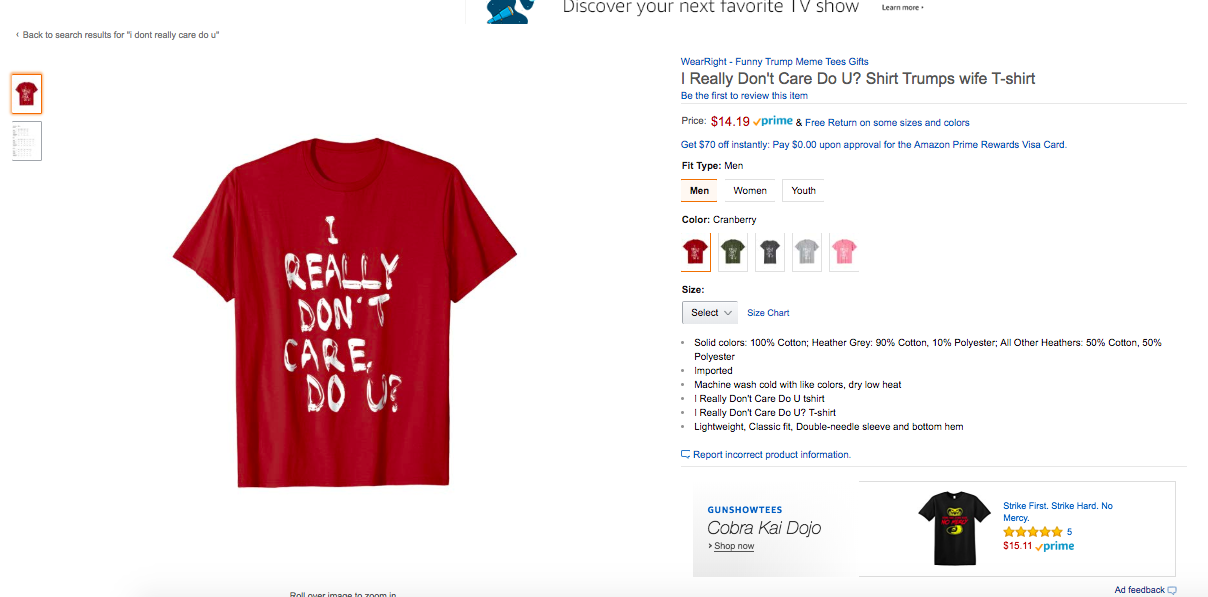 Online T-shirt printing companies that are able to quickly produce and ship apparel make it easy to profit off viral memes like Melania's jacket.
Amazon has made selling merchandise easier for stores through its Merch by Amazon program, an invite-only program for Amazon sellers that allows them to remotely upload a design to print on apparel and ship from a warehouse without ever handling the merchandise themselves.
Amazon told BuzzFeed News that it's looking into whether the "I don't really care, do u?" apparel listed on its marketplace was produced via its Merch by Amazon program.
"[Stores] can have a design up and live in an hour, and that kind of speed is something that really hasn't been available before," Nicholas Denissen, vice president with Merch By Amazon, told BuzzFeed News in May.

Denissen declined to disclose in May how many stores and brands are participating in the program, but added it has an "abundance of brands and designers and more and more coming every day."
CORRECTION
An earlier version of this article, using information provided by an Amazon spokesperson, said that the "I don't really care, do u?" apparel listed on its marketplace was produced via its Merch by Amazon program. However, Amazon now says it is still investigating the source.