Burger King's latest test product has the country split over whether it makes them want to say yuck or yum.
It's called a "Whopperito."
Grubgrade describes the wrap as all the fixings that go into a typical Whopper with cheese, wrapped in a flour tortilla.
But some people are already turned off by the description and advertised picture of the burger-burrito.
Some people couldn't get past the name.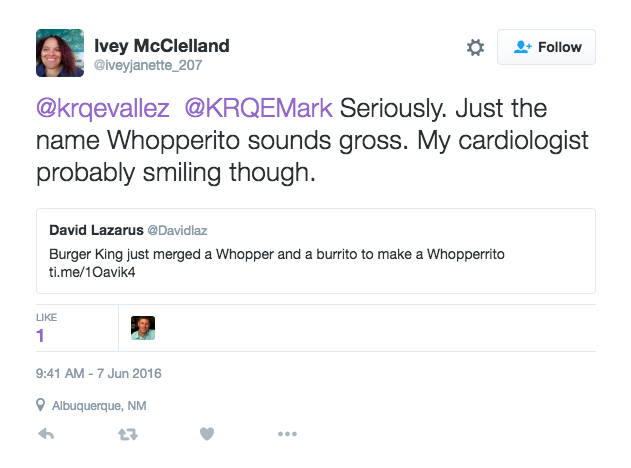 One person didn't like the idea of putting a burger in a tortilla.
One person thought the Whopperito was too similar to McDonald's burger wrap, but with more toppings.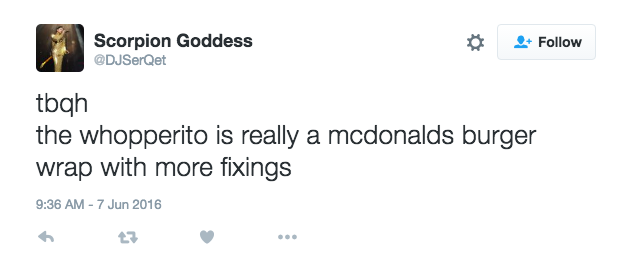 "#MakeAHangoverWorse," said one person.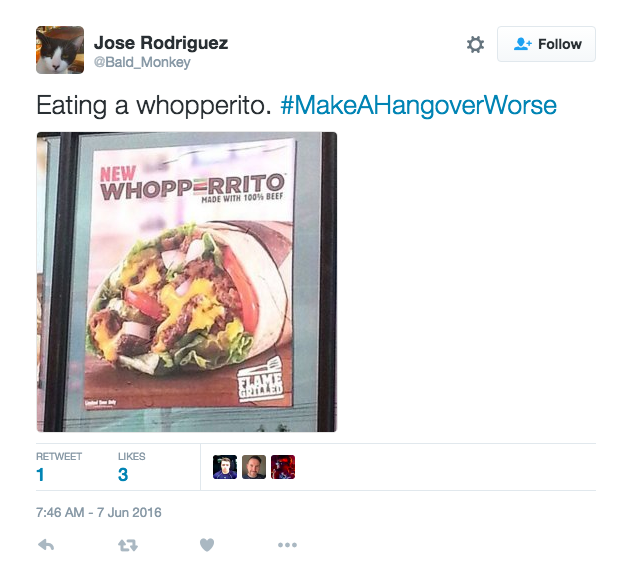 But still, some people couldn't resist themselves.
"I'd order a Whopperito in a high cholesterol heartbeat," said one person.

Some people didn't understand what the big deal was about this new food mashup.

"Why wasn't this a thing sooner?"

A spokeswoman for Burger King told BuzzFeed News that the Whopperito is being sold by a franchisee on a "local level."
Customers have spotted the creation in Pennsylvania, Ohio, and Texas, NBC News reported.
The company doesn't plan to sell the Whopperito nationally, the spokeswoman said.