People on Instagram in Japan have been celebrating their babies by posting pictures of their tiny rear ends covered with a plump peach.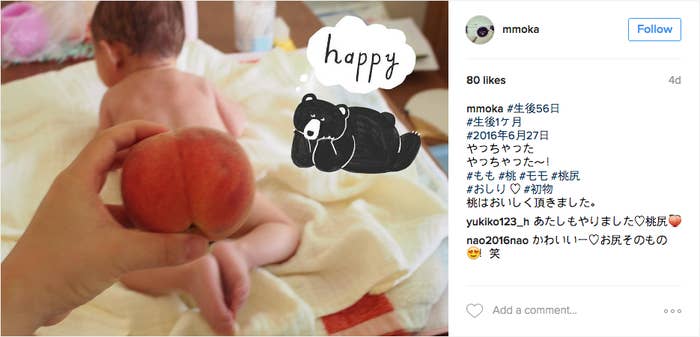 The 桃尻 hashtag, which means "peach" in English, appears to have taken off on Instagram after Kodomono featured pictures of baby butts covered in various fruit as part of a photo contest.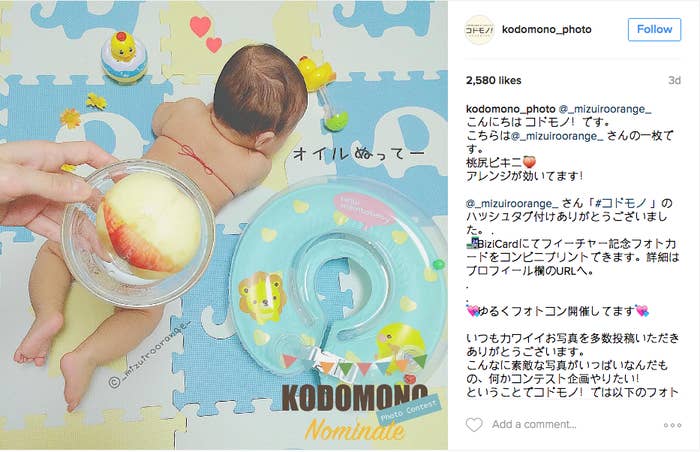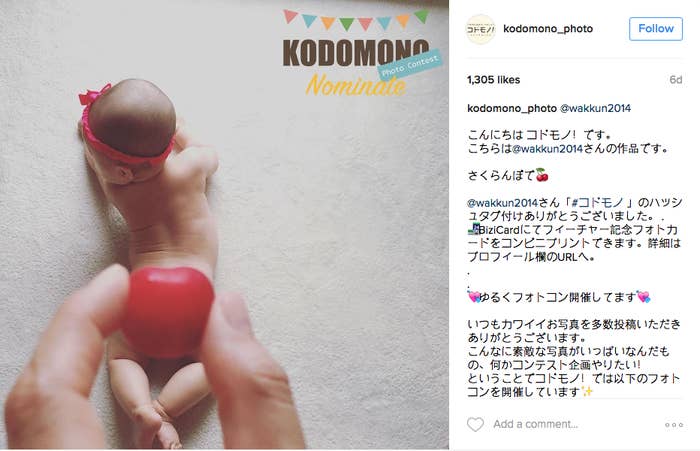 Since then, people have been posting their own baby photos featuring the fuzzy fruit.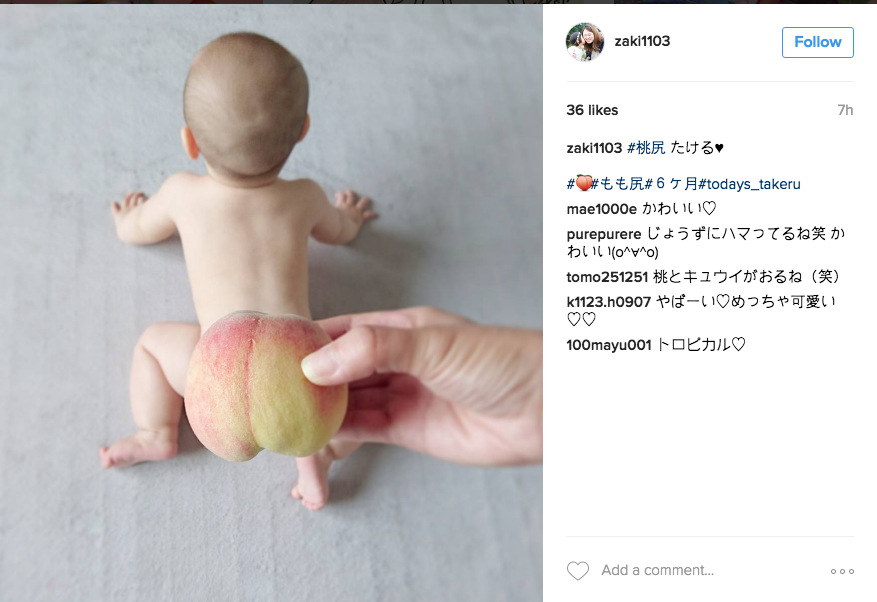 There are sleepy peach butts...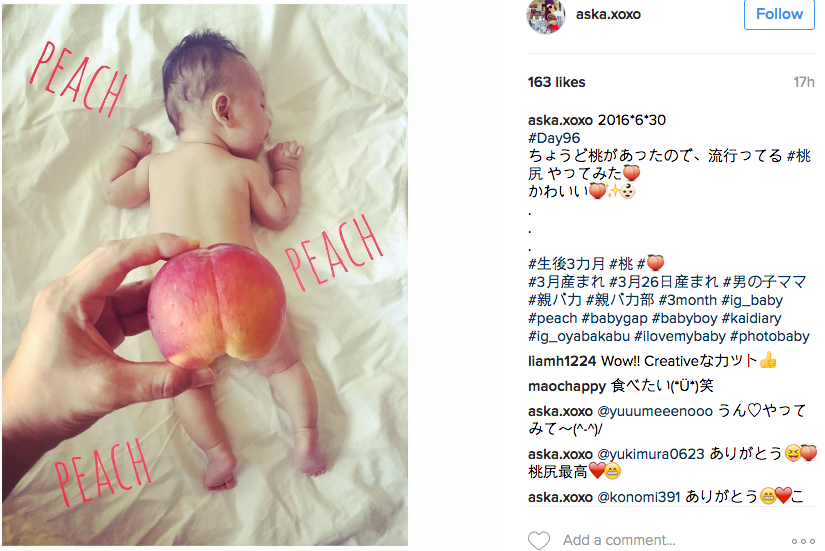 Active peach butts...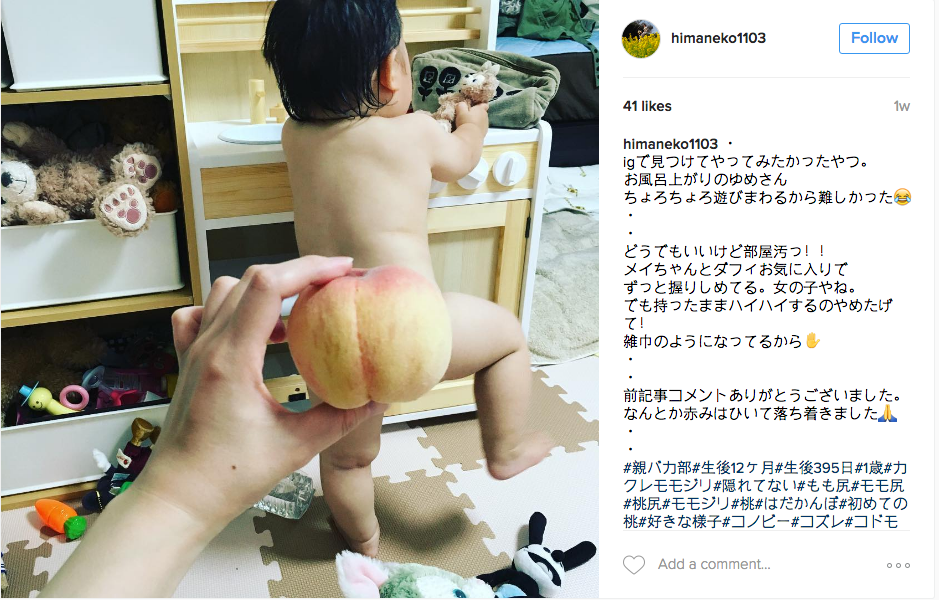 Literary peach butts...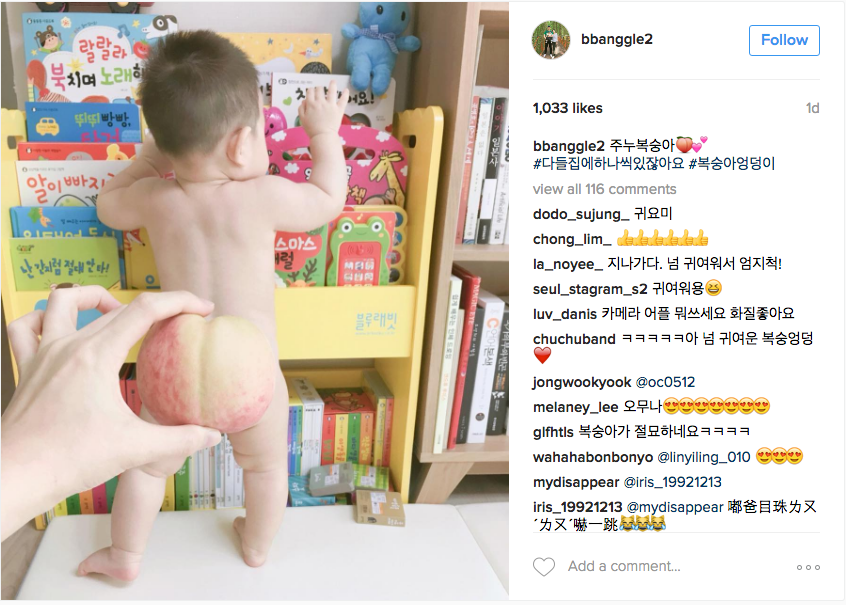 Double peach butts...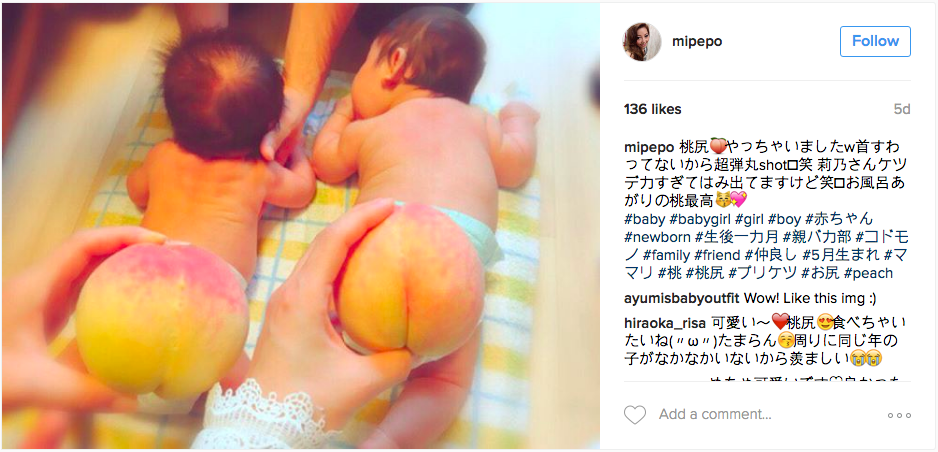 And even cherry peach butts.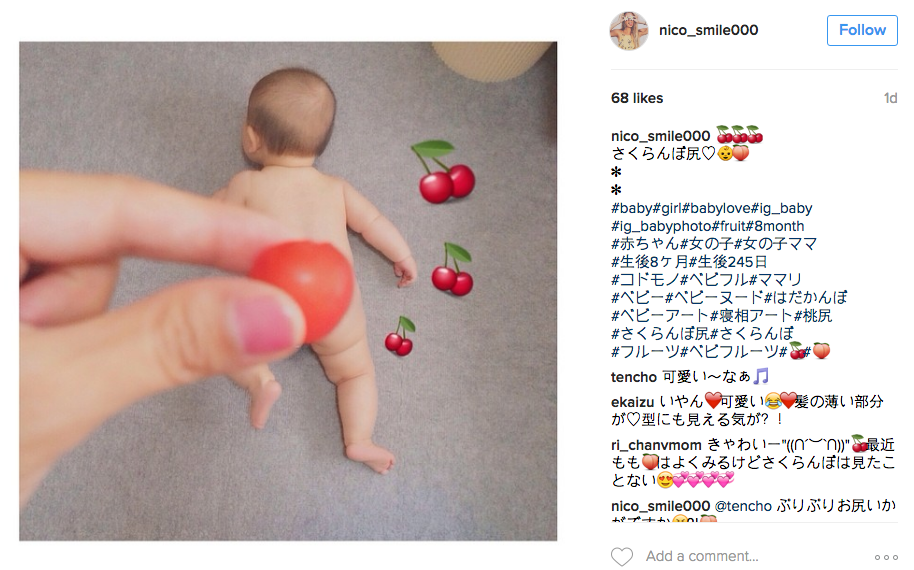 🍑 🍑 🍑 🍑