Baltimore Ravens offensive tackle Ronnie Stanley scored a major touchdown with a local animal shelter and pet lovers alike when he took home a "not-so-adoptable" dog.
Stanley, a rookie player with the Ravens, visited the Baltimore Animal Rescue and Care Shelter on Saturday with both his girlfriend and his teammate Alex Lewis, according to the shelter's Facebook page.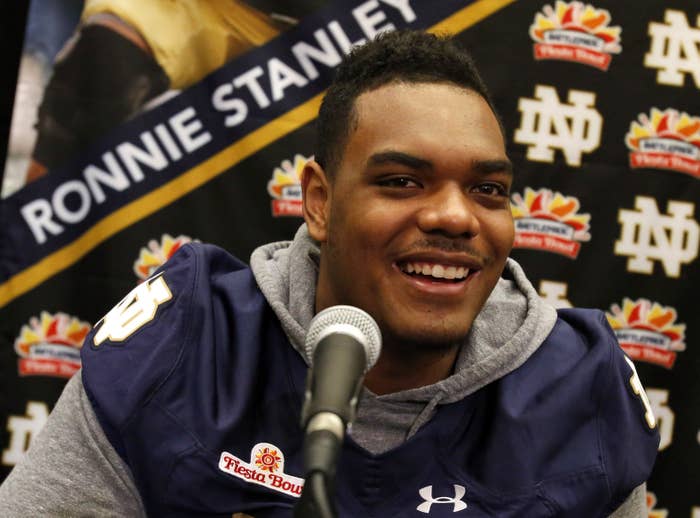 "We are looking for dog that's been here a long time and maybe not-so-adoptable," Stanley said, according to the shelter's post.
"Our matchmakers were delighted," the post read.
Stanley and his girlfriend met a few dogs. But Stanley fell for a 6-year-old dog named Winter, who was found on a vacant property on a hot day with no electricity or open windows.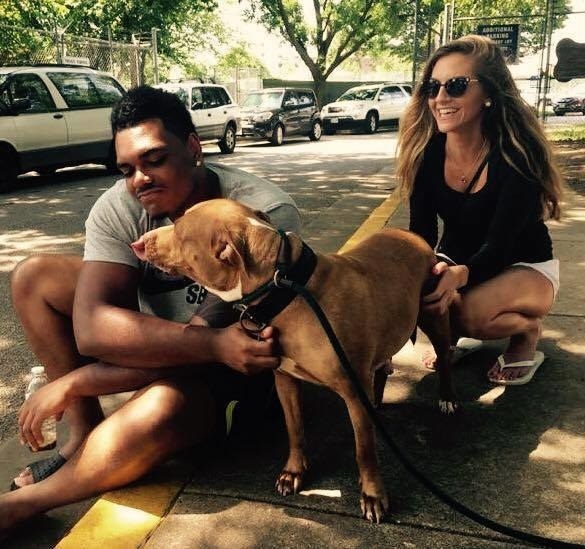 "She was dehydrated and extremely frightened," the shelter said.
Winter has a loose belly likely due to overbreeding that is not expected to tighten because of her age. Dogs like Winter are often passed over at the shelter, but Stanley didn't seem to mind.
"Well, that's just what happens when you've had babies," Stanley said.
"It's not a very good-looking dog per se for your happy couple or family going into a shelter looking to adopt a pet. So I knew this pet would probably have a pretty hard time getting adopted," Stanley told The Baltimore Sun.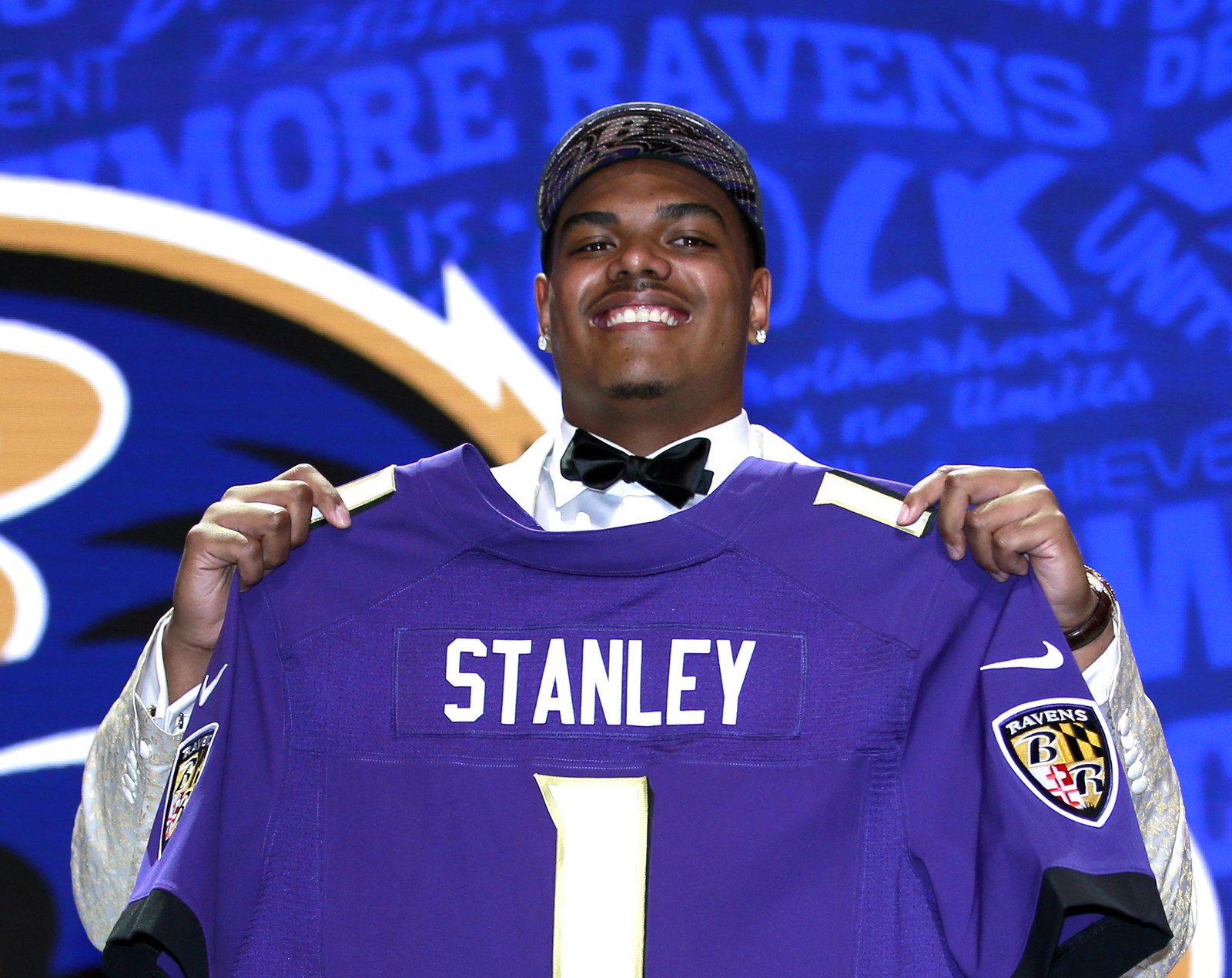 "It was pretty old as well, so I felt like it was a great pet for me," he added. "It's very loving and very protective, and it's a great addition to the family."
"Other than saving Winter's life, the fact that he came down and adopted her set a good example for people who look up to him as an athlete," BARCS spokeswoman Bailey Deacon told BuzzFeed News.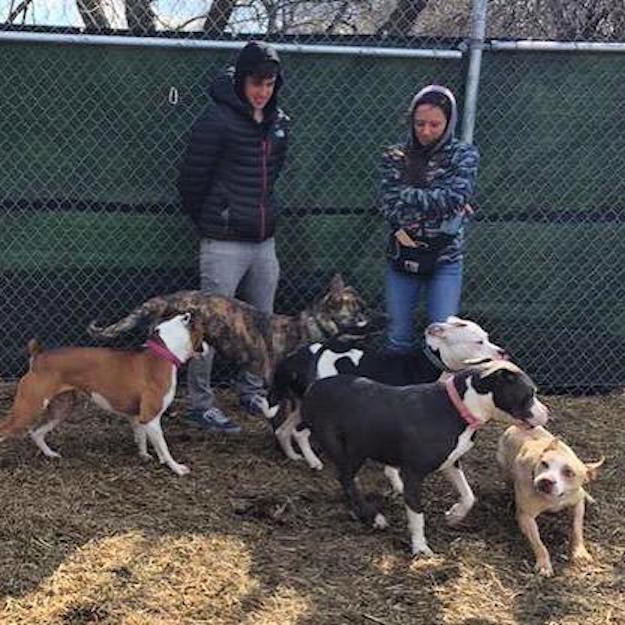 "He didn't just save her life," she added. "He saved the life of so many other pets."
Stanley may have also earned the Ravens a few fans along the way.


In fact, the adoption may have even bridged old rivalries.

"You have just made my hero list!"

Stanley, who renamed the dog Lola, has been in touch with the shelter's adoption counselors for advice since the adoption, Deacon said.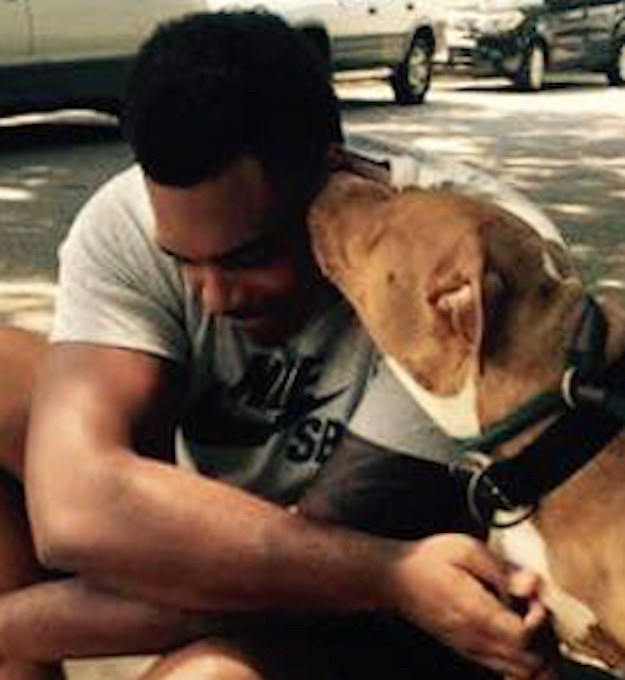 "I think it's so special when the dog meets their person and gets to trot right out of here," Deacon said. "That's why the pictures were so blurry, because all she wanted to do was kiss his face, and it seemed that's all he wanted too."