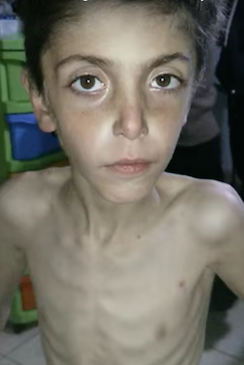 Residents held in the besieged southern Syrian town of Madaya have been dying of starvation and have resorted to hunting stray dogs and cats for food, according to Syrian and international humanitarian activists.

The U.N. announced on Thursday it received approval from the Syrian government to access Madaya and two other neighboring towns to deliver humanitarian aid in the coming days, according to a statement by Yacoub El Hillo, the U.N. Resident and Humanitarian Coordinator in Syria, to BuzzFeed News.
But the town about 25 miles northwest of Damascus, with a population of up to 40,000 people, has been surviving under siege by Bashar Al-Assad's army since July, according to a report by the humanitarian organization Syrian American Medical Society (SAMS). (The report was provided to BuzzFeed News ahead of its publication on Friday.)
The report said government forces and members of Iranian-backed Hezbollah dug landmines around the town between checkpoints where snipers stand guard.
The town is essentially a "prison," completely cut off from food and life-saving assistance from the United Nations and other humanitarian aid groups, Dr. Ammar Ghanem, a pulmonologist in Indiana and member of SAMS who has been working with medical workers on the ground in Madaya, told BuzzFeed News.
"You can't imagine the situation there," said Dr. Ghanem. "There are things above description, above words. People are drinking water and salt and citric acid to kill the pain that comes with hunger."
Two videos captured by Dr. Khaled Mohammed — a SAMS-affiliated physician in the town's field hospital who has lived in Madaya for four years — and provided to BuzzFeed News appear to show a seven-year-old child and seven-month-old infant who are suffering from severe malnutrition.
The mother of the seven-month-old infant said in the video she has been unable to feed her daughter anything more than water and salt.
The town has suffered over the last six months despite an agreement reached in September between Assad's government and rebel groups. Assad agreed to lift the siege at Madaya in exchange for the al-Qaeda-linked Jabhat al-Nusra Front lifting its siege of two Idlib suburbs. But neither side honored its agreement.

The dire conditions reached a peak in December as protein impairment diseases, malnourishment, skin diseases and Hepatitis A proliferated across the town, according to SAMS.
The organization, which supports field hospitals in Syria with medical supplies and training, said it documented 31 deaths in Madaya from malnourishment and sniper killings as people made the trek out of town to smuggle in food from neighboring cities.
Medical practitioners based in Madaya reported to SAMS that 23 deaths were related to malnutrition and eight deaths were a result of sniper killings or injuries. Five deaths were infants younger than a year old, including one who was just a day old, the group said.
However, Dr. Fadel Abdul Ghani, the director of the Syrian Network of Human Rights, told BuzzFeed News that an estimated 21 people have died from starvation; and eight from lack of medical care.
Médecins Sans Frontières (MSF) — an international nonprofit organization known in English as Doctors Without Borders — called for an evacuation of sick patients in the town on Thursday as "the only way to stave off a situation that is now catastrophic," according to a statement from director of operations Brice de le Vingne.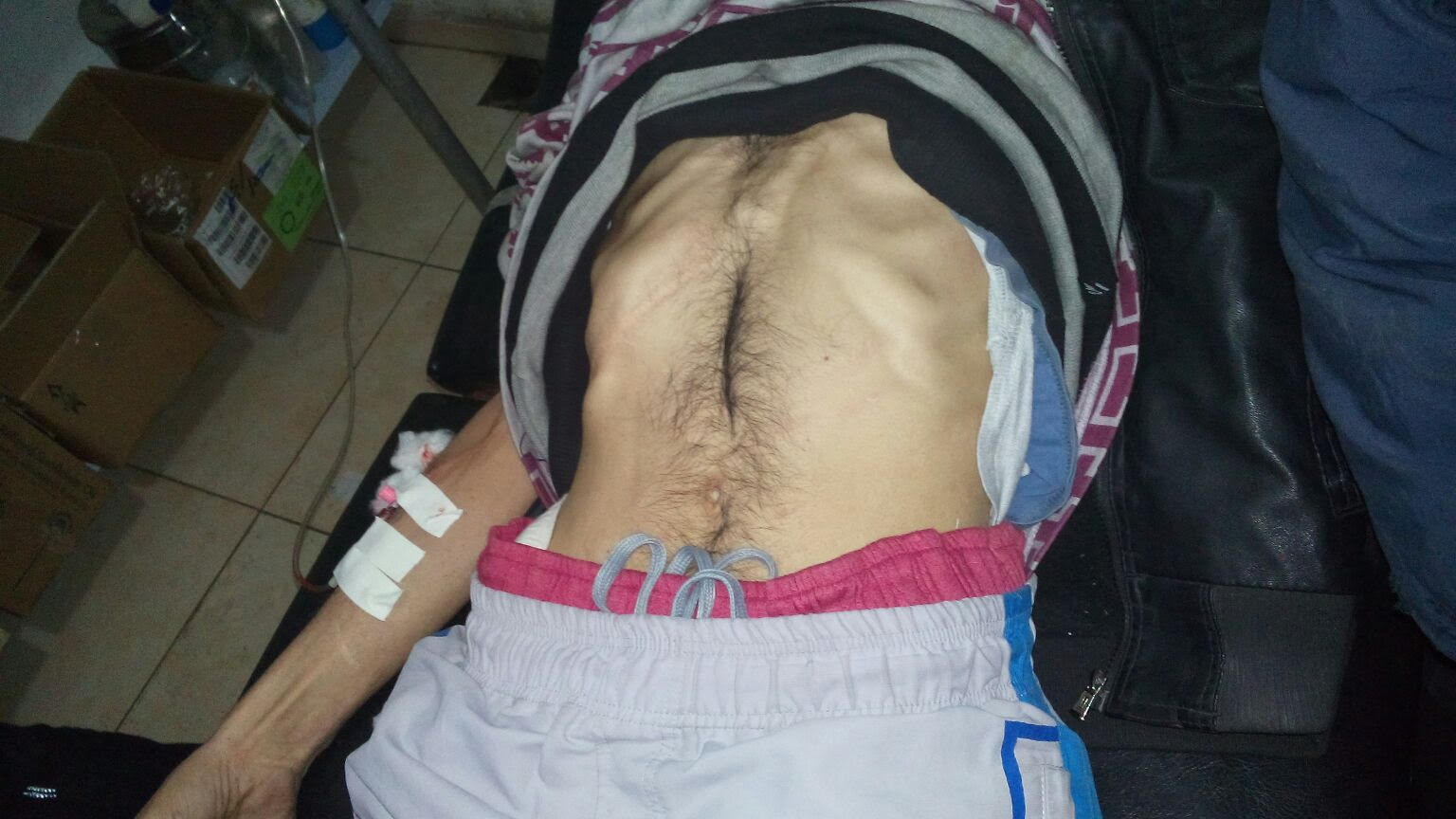 Past humanitarian aid efforts have been futile. The United Nations last sent a convoy of trucks carrying medical and humanitarian supplies to the town in October as part of a U.N.-backed ceasefire agreement with the Syrian government in certain towns.

But the nutrition biscuits that it delivered were expired as a result of "an unfortunate human error during the loading process," El Hillo, the U.N. coordinator for humanitarian affairs, said in a statement to the AP.
"We have forgotten the word hope," a 32-year-old activist in Madaya, who requested to remain anonymous for his safety, told BuzzFeed News. "We don't believe in hope because of the false promises of the regime and the United Nations. They've given us empty promises for four months to send us food but we have not seen anything yet."
Now in its sixth month under siege, Madaya residents have begun to eat plants, insects and dirt to survive, according to the SAMS report.
The price of food rises nearly every day, said Dr. Ghanem. The cost of about two pounds of rice rose from $85 on Dec. 22 to $250 as of Jan. 5, according to Dr. Ghanem and the Madaya activist.
The town is now covered in snow and residents have begun to use what is left of destroyed homes for heating, according to the SAMS report.
"Thousands of people are at an increased risk of developing hypothermia," it states.
A lack of health services and medical supplies has also marred the town. There is only one field hospital and four trained medical personnel, one of whom is a veterinarian who is now operating on humans for the first time, according to the SAMS report.

Despite this, the field hospital treats around 300 patients a day, the majority of whom are suffering from malnutrition, according to the report.
MSF reports that medical workers have resorted to feeding severely malnourished children with medical syrups, which are the hospital's only source of sugar and energy.
"I appeal to all countries of the world and humanitarian organizations through you to communicate our voice to all people who have hearts of mercy and compassion," said the Madaya activist. "We want you to get us out of this prison, the death prison by starvation."
Translation provided by BuzzFeed contributor Munther Al-Awad.