Misha Collection, a Melbourne fashion company, closed its Australian Fashion Week show with a group of models walking to Beyoncé's black pride anthem, "Formation." But many people are angry because the group didn't include a single black model.
Beyoncé's "Formation" has been touted as the artist's most politically-charged work in her music career.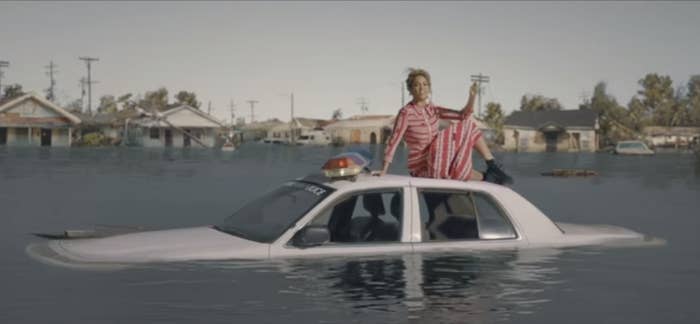 The song is an unapologetic celebration of black culture — "I like cornbreads and collard greens, bitch" — and beauty — "I like my negro nose with Jackson Five nostrils."
In fact, the song is so politically charged that Beyoncé has defended the music video against accusations that it is "anti-police" for featuring images inspired by Black Lives Matter protests.
When IMG Models, an international modeling agency, posted video of the closing show led by Bella Hadid, people were pretty livid.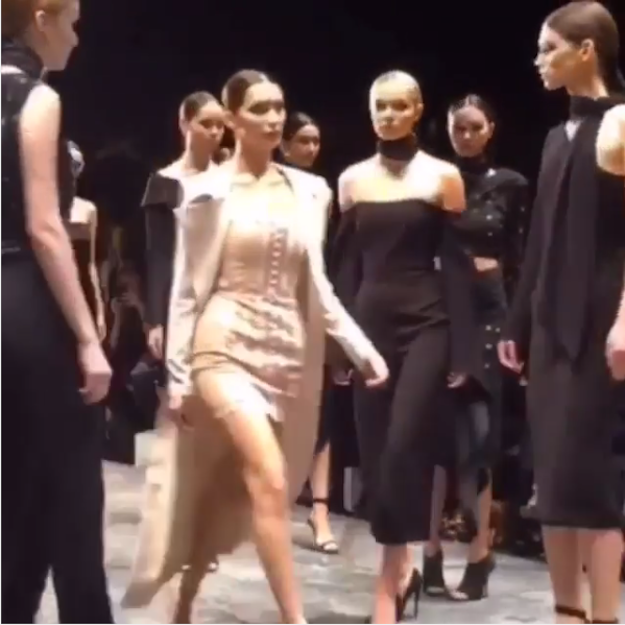 People noticed the what they called a glaring omission of any black models in the show.


"Now all WHITE ladies now let's get in formation! SMH," said one person.
People were threatening to boycott Misha.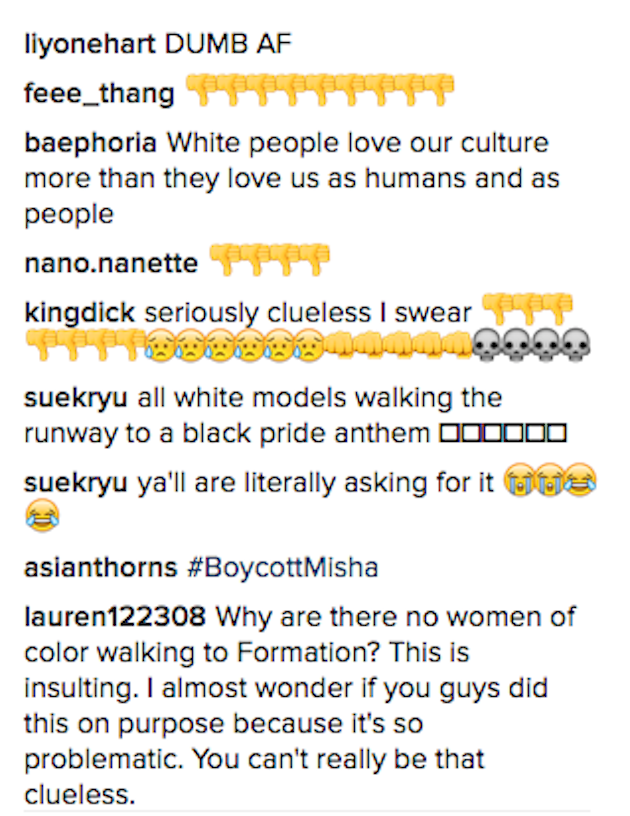 People from the Beyhive even came out.

Racial diversity in fashion modeling has been an ongoing issue within the industry.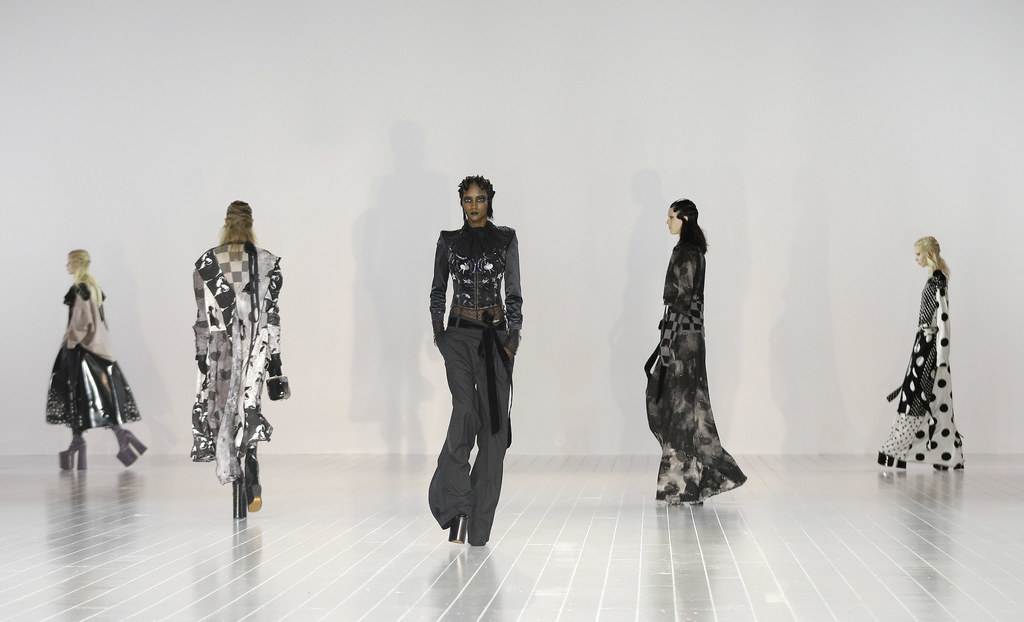 The Fashion Spot, an online fashion community, found that only about 25% of models cast for all of the Fall 2016 season's shows were models of color.
But this is actually an improvement. The Spring 2016 season was 77.6% white and the Fall 2015 season was 80% white, according to the site's statistics.
Some people defended the company's model casting.
But many people were still not convinced.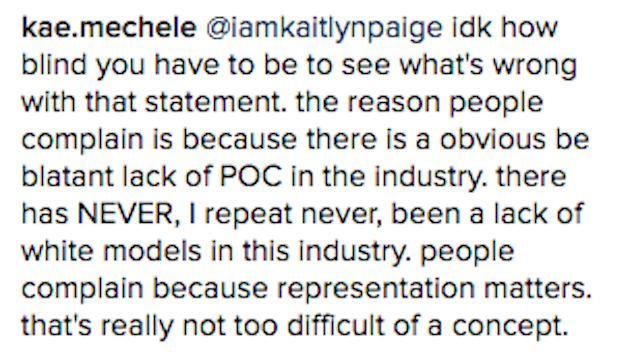 Misha Collection and IMG Models did not immediately respond to BuzzFeed News' request for comment.