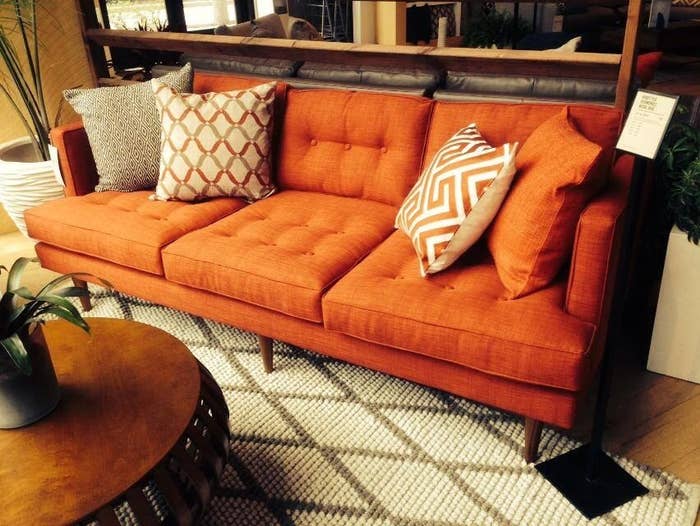 West Elm has quietly removed a couch from its website that some consumers have called "the absolute worst piece of furniture" they have purchased. Store employees in New York, Alabama, and Connecticut also said the couch is no longer available in stores.

For years, consumers have complained that the company's "Peggy" couch, a tufted midcentury-modern couch, has buttons that pop off, sometimes after just weeks of use.
But the final straw appears to have been an essay published by The Awl last week, in which writer Anna Hezel described her arduous struggle with the couch, her first piece of investment furniture. Days after the essay was published, the popular couch was no longer visible on the company's site.

Hezel's essay seems to have moved West Elm to deal with the issue, but the complaints date back far longer.
"Just got Peggy couch & a button already fell out," said one consumer in late 2015. "Few others very loose. So frustrating. Can you help?"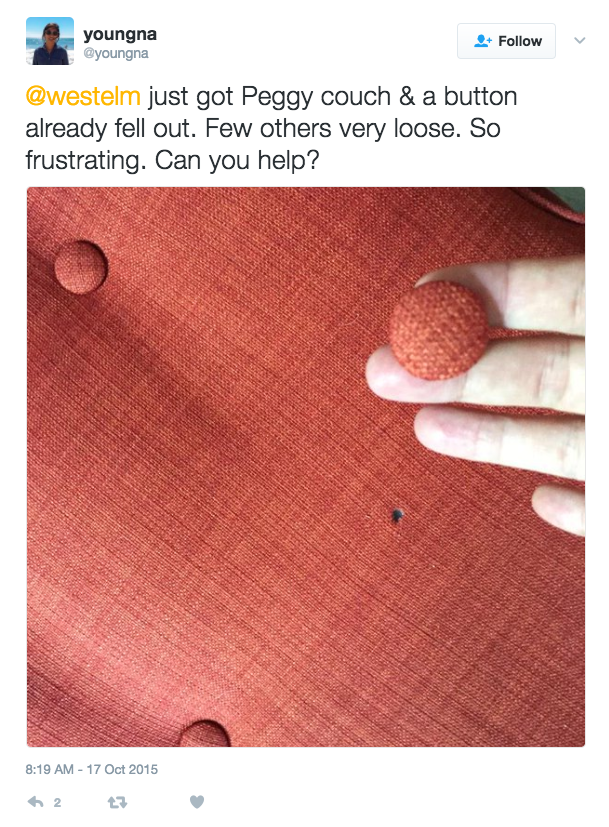 Customers also took their complaints to Instagram, in comments dating back at least a year.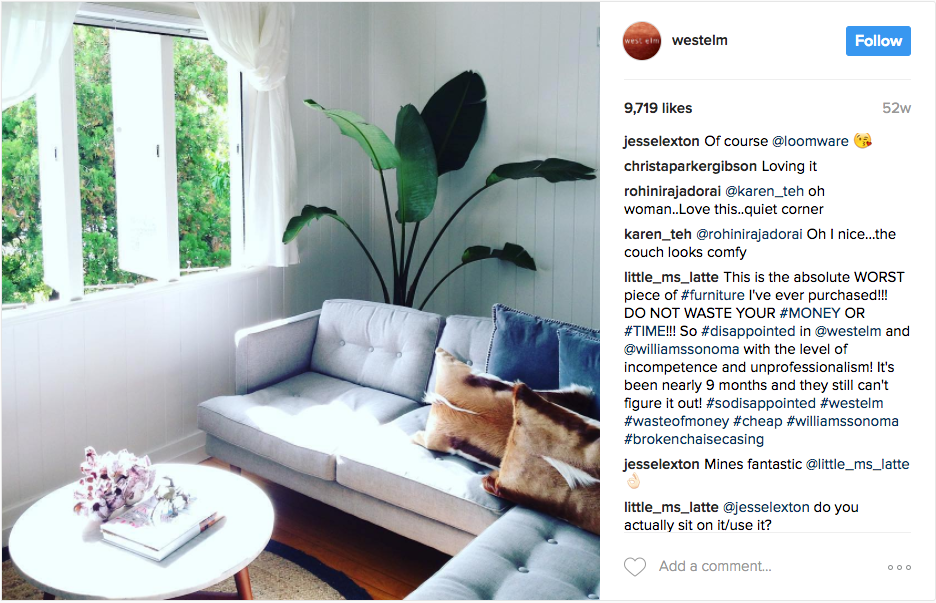 This February, another person complained on a Denver West Elm's Yelp page that the buttons on the couch started popping off after just weeks. She said she paid $50 to have the buttons reattached at an upholstery shop, but they continued to fall off.
Hezel's essay for The Awl described a couch that "began to disintegrate in small ways" soon after buying it.

"We would scooch across a cushion at the wrong angle, and a button would pop off, leaving a fraying hole behind," she wrote. "We would lean back slightly too far, and all of the cushions would shift forward and over the edge of the couch in unison. As soon as one button had fallen off of our couch, it was like a spigot had been turned, allowing all of the other buttons to fall off, too."
She said West Elm sent her a button-repair kit that arrived two months later. The kit included a wooden dowel, two buttons, and confusing directions that left her with fewer buttons than she'd started with.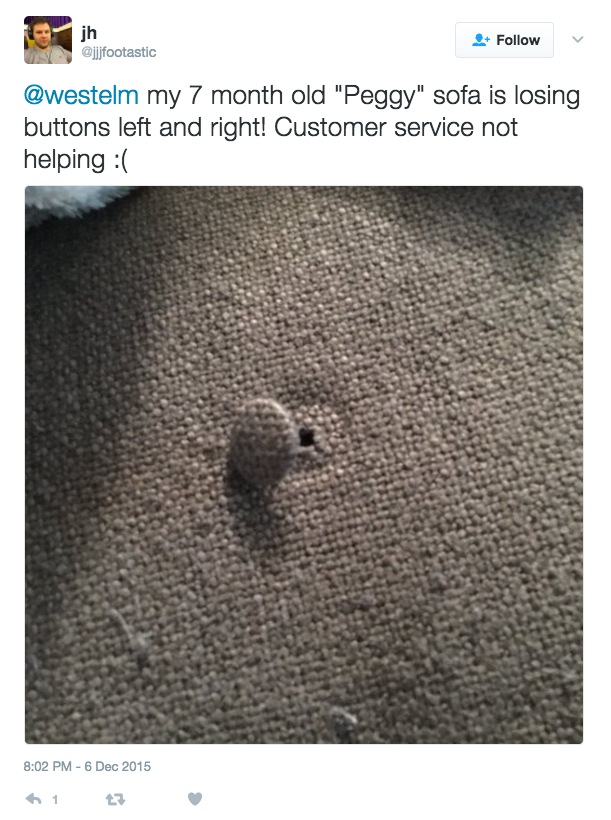 West Elm, which is owned by Williams-Sonoma, did not respond to requests for comment.
An employee at a West Elm store in New York said the couch is now completely out of stock and may become available again in a few weeks.

Reached by phone, staffers at West Elm stores in Alabama and Connecticut said the couches were removed from store floors over the weekend. An Alabama store employee said there was a "quality issue" with the couches and was not told when they would become available again.
A Connecticut store employee said they weren't sure why the couches were removed from the store floor.