A new twist on the old-school Tupperware party has been flooding Facebook timelines, with multi-hour live streams of people popping open oysters to reveal colorful pearls nestled inside.
Pearl parties follow a basic formula: the host opens dozens of oysters, each of which was purchased by a party attendee. People typically pay around $20 per oyster, and get the pearl in return; some companies that run the parties charge anywhere from $29 to almost $200 to set the pearl in an item of jewelry.
The parties have been happening in living rooms for years, part of a vast universe of direct marketing schemes that rely on in-home events organized by enterprising hosts. But pearl parties appear to be the first such scheme to take full advantage of Facebook Live, transforming them into a booming new niche of online commerce.
"We are not a home party plan business model any longer," the sales director of Vantel Pearls, one of the largest companies in the industry, said in a January video. "The bulk of our business now comes from Facebook Live parties, and that changes everything."
In just a few months in 2016, the 28-year-old company's sales consultants and leaders "all of a sudden realized the unlimited income here," she said of Facebook Live. Previously, a single in-home party might aim for $500 in sales, she said. Now, a live streamed party will frequently bring in $6,000 to $7,000, and some have reached upwards of $17,000.
But there's often a dose of deception mixed into these live streams, BuzzFeed News has found. In particular, industry experts say the way Vantel's party hosts appraise the value of the pearls their customers are buying is nonsense, misrepresenting the value of cheap grades of pearl that can sell in mass for less than a dollar.

Party hosts working with companies like Vantel often cite an "appraised pearl value" chart to explain how much each pearl is worth. That chart suggests there is a standard way to value pearls based on their size and color, which the experts insist is not the case. And the chart says its valuations are based on data compiled by the National Pearl Association of the United States, which does not exist.
"To be completely honest, I think they pulled that name out of a dark crack somewhere," said Jeremy Shepherd, the treasurer and marketing director of the Cultured Pearl Association of America, who has worked in the pearl industry for more than 20 years.
"Anyone can give a value to a pearl because there are no set values," he told BuzzFeed News. "With gold, for example, we know how much down to penny what it's worth. With pearls there are no standards. It's worth only what someone will pay for it."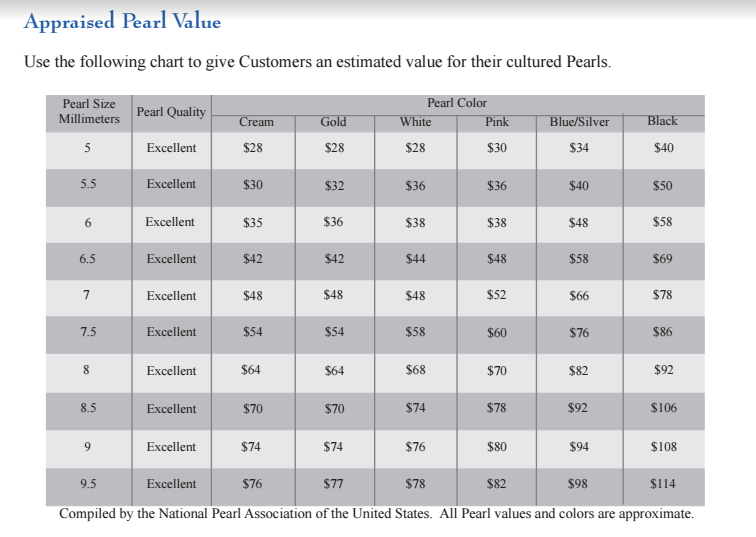 Shepherd said that after observing a number of pearl parties on Facebook Live, it's clear to him that the hosts are selling cheap, commercially farmed freshwater pearls, which have then been inserted into saltwater oyster shells. The more valuable akoya pearls, grown inside oysters, are easily recognizable by their shape, he said.
"If someone showed you a photo of an apple and told you it was a banana, would you need to handle the apple and to know it isn't a banana?" said Shepherd. "That is how obvious it is to someone who knows pearls."
He added that he doesn't have a problem with the long-running pearl party system, but he draws the line at misrepresenting the value of the pearls.
"I think the pearl parties are fun," he said. "It's when you say you got a $100 pearl when in reality it's a cheaper pearl — that's when you get in that area that is a bit on the unethical side."

Social media has long been a breeding ground for multi-level marketing businesses, but pearl parties are particularly suited for live streaming. Hosts have figured out a formula that combines the but-wait-there-is-more salesmanship of a home shopping channel with the viral suspense familiar to anyone who has sat, transfixed, waiting for rubber bands to explode a watermelon.
The pearl party hosts keep their streams ticking along with raffles and giveaways — they might promise, for example, to raffle off a free pearl necklace if five people spend more than $150 during the party. Like other skilled livestreamers, they hustle to keep the audience engaged and participating for hours, hyping up every oyster opening and then gushing about the rare qualities of the pearl found within each shell.
"Ahh, girl! You just got twins!" squealed one consultant with Vantel Pearls, on a recent live show that had 46,000 people tune in. "Oh my word and they are gorgeous!"

In the pearl party world, this is a big deal: scoring two pearls in one oyster is a rarity. The comment section comes to life as the party host reveals the buyer, Katie, is the lucky owner of the two dark pearls, valued at $78 each, the host says, based on their color and size.
"That teal is to diiiiiiiiieeeee," reads one comment.

"First time being able to see twins being opened," another commenter writes.

"Shellous," writes another.
"Even when I just watch an online party, I laugh and am so relaxed," Dawn Price Hebert, who works for a shrimp processor in Louisiana, told BuzzFeed News. "And I can't even buy any! I just watch and chat with all the ladies who have become like family to me."

BuzzFeed News' reached out to more than 120 Vantel Pearls independent consultants who all declined to comment or did not respond immediately. There is no evidence that the consultants are aware of questions surrounding the value of the pearls.
Dede Siebenaler, a 55-year old medical consultant in Central Florida, told BuzzFeed News she became addicted to watching pearl parties in October after one of her Facebook friends shared a live show one evening.
"It's like a drug," she said. "It just draws you in. You just have to do it. Once you're drawn in and you start opening oysters, you're sucked right into it ... I wanted to see what color pearl was going to be next."

Over three months, she bought dozens of jewelry pieces with the company and was eager to tune into the parties on Facebook to see what type of pearl she'd get.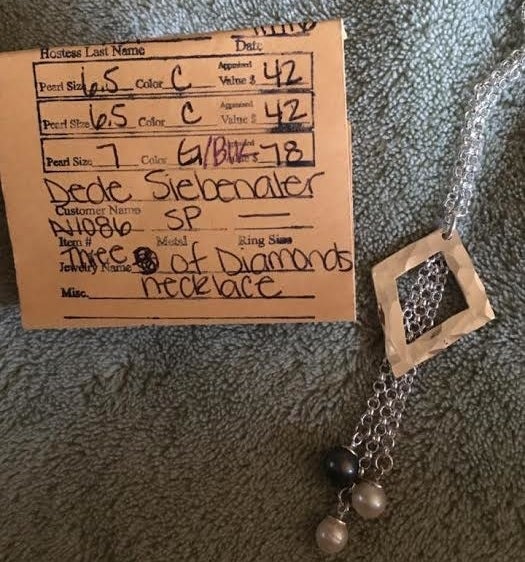 She went on to host three parties with a Vantel consultant, who she declined to publicly name out of safety concerns. Vantel pearl party hosts get rewards including free jewelry, according to the company's website.
Within just a few weeks, Siebenaler said she bought more than $4,000 in jewelry from the company. But she became suspicious as some of her orders trickled in months after she placed them. Not only were the orders late, but she said the quality was "crap" and no better than costume jewelry.
At the time Siebenaler caught pearl party fever, Vantel Pearls was struggling to cope with the sudden, Facebook-scale viral expansion of its business.
"We went through our epic growth," Joan Hartel Cabral, the Vantel founder, said in a recent video. "My goodness! October, November, December 2016, it was epic in the direct selling industry across all these companies. Epic!" The company's order backlog became so severe that shipping times stretched to 12 weeks by last December, and caused headaches throughout the company that led to disgruntled customers and sales staff, she said.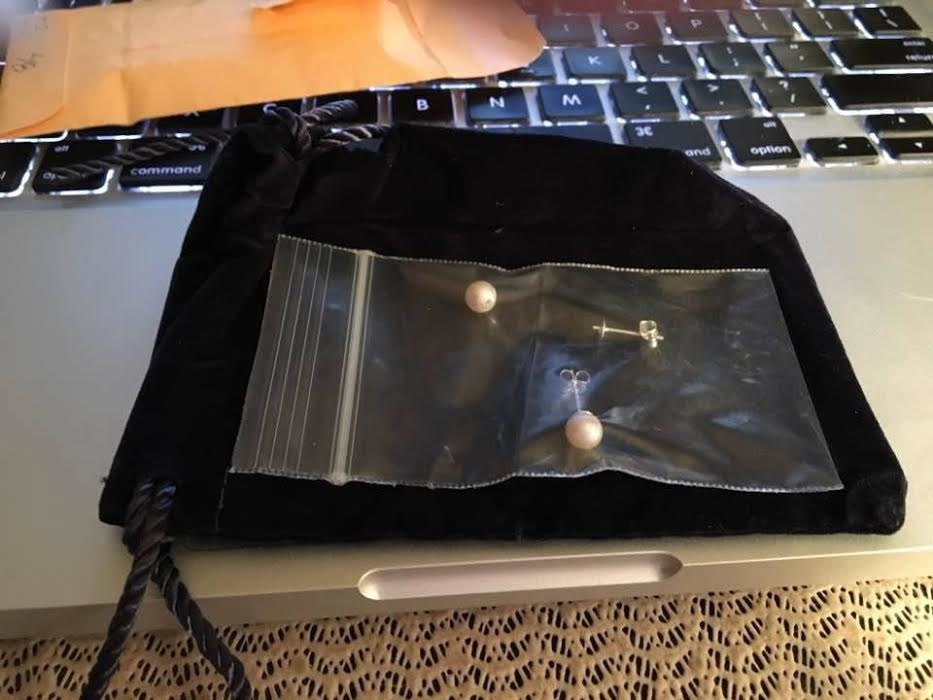 Siebenaler, growing impatient and skeptical, decided to take a few of her pieces to a local jeweler to have them appraised, including her Three of Hearts necklace. The jeweler told her the necklace she bought for $94 was worth only $8.62, and the pearl inside it worth pennies.
She was livid. She left dozens of unanswered messages to the company complaining about the jewelry quality, the time it took for her to receive her orders, missing orders and missing hostess rewards.
The company never responded to her complaints, but they did refund Siebenaler for the purchases she made that never arrived.
"They prey upon people that have no business knowledge," she said. "I'm not a dummy, but I just got sucked into the, 'Oh I would really like a purple pearl so let me keep pulling until I get a purple one."
She still tunes into pearl parties that pop up on her Facebook feed. "I still watch but now I watch and I laugh," she said. "I'm just shaking my head at these people. If you only knew."

While pearl parties may be new to your Facebook feed, they've been a tourist gimmick for decades. Pearl Factory, based in Honolulu, Hawaii, claims to be the home to the state's original "pearl-in-the-oyster" and has been in the oyster opening business for over 30 years. Pearl Factory has 24 locations across the US, including at Disney World and Sea World, where charismatic salespeople pry open preserved oysters to reveal the akoya pearl inside.
Customers pick out their oyster and then are asked to tap the shell three times and yell out "Aloha!" before it's shucked. The akoya oysters are sold for about $15, which doesn't include the jewelry setting.
In 1987, Hartel Cabral was visiting Hawaii and saw oysters containing colorful pearls being opened before my eyes," she would later write. The experience inspired her to start her own business, Vantel Pearls, which is one of the oldest players in the flourishing world of pearl parties, now in operation for 28 years.
Vantel's core business is selling jewelry via a multi-level marketing system, where sales staff at each level can earn higher commissions and other benefits if they meet targets and recruit more people into the company.
Employees start out as active recruits, according to a confidential Vantel document obtained by BuzzFeed News. They earn a 25% commission on their monthly sales, and if they recruit new people, and hit sales targets, they can earn a 2% commission on sales by their recruits as well.
Active recruits can then move up to the consultant level, where commissions can increase to 30% if higher sales targets are hit. Consultants can also earn an additional 4% commission on sales made by their recruits.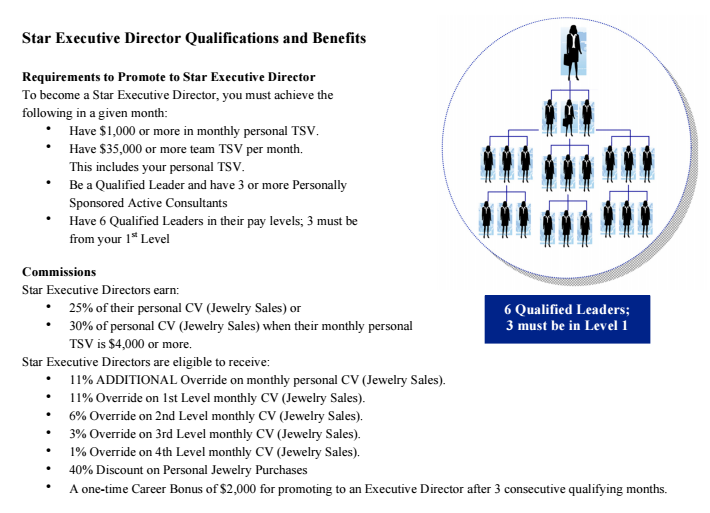 As consultants are promoted up — from star consultant to leader, director and executive director — the commission they get from the people working beneath them increases from 4% to 11% — and that's just on their direct recruits. They also earn commissions on sales made by the recruits of the people who they brought into the company.
Vantel Pearls declined to comment to BuzzFeed News, citing concerns for its consultants' safety.
"We are currently trying to not generate media attention due to a group of tech savvy people that are harassing our consultants in terrible ways," the company said. "This group makes threatening remarks, they are sexually explicit, and they manipulate and hack the accounts of our consultants for cell phone numbers and personal information. For the protection of our consultants, we are making it our responsibility to minimize any media attention at this time."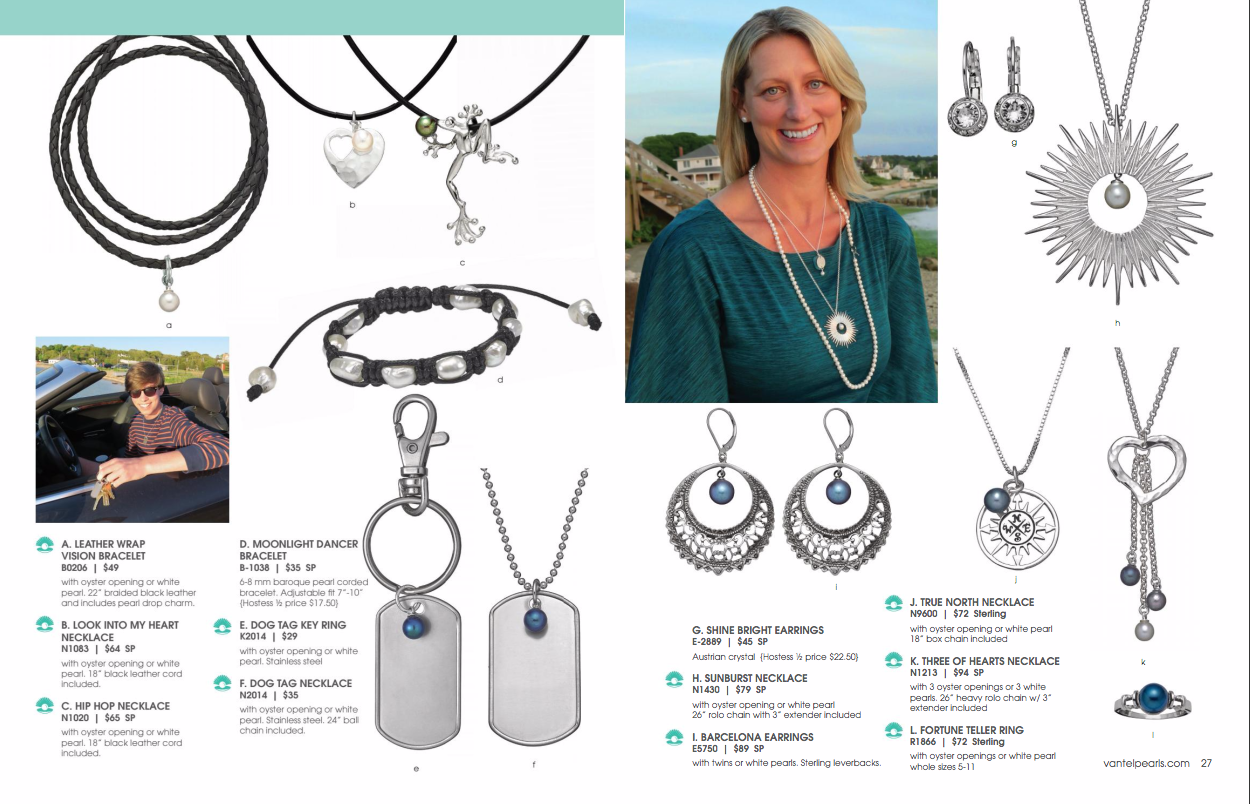 Business is booming at Vantel thanks to its newfound role as Facebook Live's most successful jeweler. In the second half of 2016, the company was flooded with so many orders that it put a temporary hold on recruiting new salespeople, its sales director said in a recent video. That hold on new recruits was lifted in January.
Some who joined the company during its boom time became disillusioned with what they saw. Allison Dickson, a 35-year-old mother of two children in Lakeland, Florida, told BuzzFeed News that she joined Vantel last August as a way to make some extra cash after she was invited to an online party.
After joining Vantel, she attended an online seminar with founder Hartel Cabral, where the company announced it had switched pearl suppliers and it would no longer tell customers they could buy saltwater akoya pearls — which commonly wholesale for upwards of $30 — but rather freshwater pearls — which can sell for as little as 50 cents wholesale — placed in akoya oysters.
Dickson said the announcement seemed strange and began researching freshwater and akoya pearls to understand more about these differences.
"I kind of realized that things were not really what they seemed and we were being lied to," she said. "When I asked questions I got the standard 'you're being negative, you need to be more positive about your business if you're negative it will follow you.'"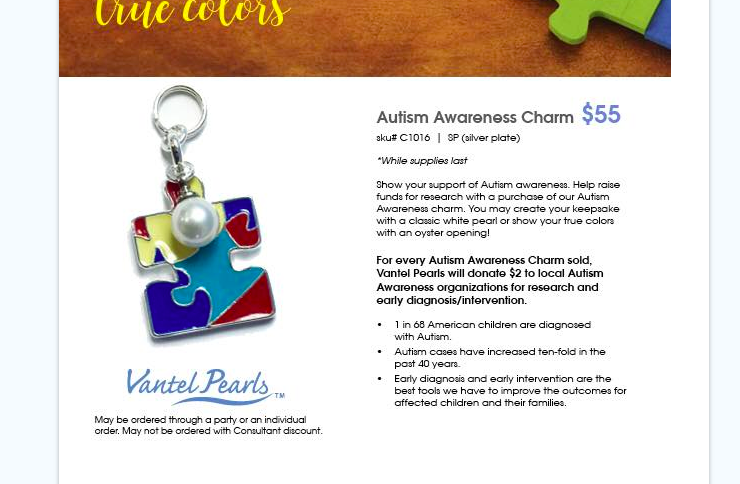 She pressed on scheduling parties, but grew more suspicious of the company. One piece of jewelry selling in Vantel's catalog purports to benefit charities that support autism research. With an autistic son of her own, Dickson was curious about which charities the company chose to send donations to. But she says she was told it hadn't been determined yet. She's since backed away from the company.
"I stopped having parties in December," she said. "I even canceled a few because I didn't feel good trying to hawk stuff I didn't believe in."
"I think they're good people," she said of her former colleagues, "but they had become a phenomenon because of these Facebook parties, where they weren't set up for that."

- Katie Notopoulos contributed to this article