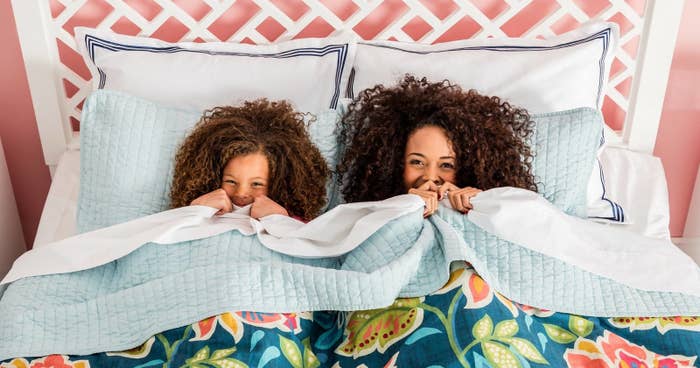 Overstock.com still hasn't recovered from a change Google made to its algorithm nearly a year ago that that affected its ranking when people search for terms like "online shopping" or "living room furniture," the company told investors on Tuesday.
"It is taking us longer to analyze and to seek to adapt to the 2017 algorithm adjustments than it took us to respond to Google's changes in previous years," the company said in its earnings report released Tuesday. "We have reorganized a large number of resources around addressing this challenge, as well as seeking to prevent it from occurring again."
Overstock is now investing heavily in marketing and sales to offset the effects of Google's algorithm changes and bring in new customers. Its sales and marketing expenses soared 105% to $77.2 million this quarter from $37.6 million in the same time last year.

The company told investors in August 2017 that Google's algorithm update earlier that year, nicknamed "Fred" by the SEO community, has been "very disruptive" for the company. A "disproportionate share" of traffic to the site comes from search engines, said Overstock CEO Patrick Byrne. He told investors in a call in March that about 40% to 45% of the company's annual business comes from Google searches.

Byrne told investors in March that the company's SEO traffic was down as much as 70% as it fell in search results.
"When Google sneezes, we catch pneumonia when they make these changes," he said in August.
Google told BuzzFeed News that it routinely updates its search systems "to better return relevant results."
"With any update, some sites might not perform as well as in the past, while other sites might perform better," it added. "It doesn't mean that a site that is not performing as well has done anything wrong. It's just a general reassessment of relevancy overall."
But the update has led Overstock and other retail sites including Amazon to see a drop in traffic, according to Rank Ranger, an SEO marketing firm that consults with companies including Pizza Hut and Dell.
Amazon saw its visibility decrease by more than 7% compared to its rank in the month before the update launched. Overstock lost more than 10% of its visibility during the same time while Best Buy's average rank decreased by a half of a position, Rank Ranger found.
However, eBay got a boost from the change. Its average rank went up 1.1 positions and it saw a 29% increase in visibility that resulted in an increase of 0.39 percentage points in market share.
Google told BuzzFeed News that the updates aren't generally specific to any industry.
Gary Illyes, Google's webmaster trends analyst, said during a BrightonSEO event in September that Google's updates are "around quality of the site or general quality, perceived quality of the site, content, and the links."
"If you publish high-quality content that is highly cited on the internet, and I'm not talking about just links but also mentions on social networks and people talking about your branding, crap like that ... then you are doing great," he said. "It would be really weird if there wasn't fluctuation, because that would mean we don't change, we don't improve our search results anymore."
Overstock's increased ad spending helped boost its revenue for the first quarter. It grew by 3% compared to the same time last year, from $432.4 million to $445.3 million, it reported. Its profits increased 8% during the same period, from $86.9 million to $93.9 million.
"No one's sorrier than we are that this happened," said Byrne in March about Google's algorithm update. "It began crumbling last May and just kept crumbling through the year. ... This isn't one of those situations where there's 100 different things to fix. There was this big problem."