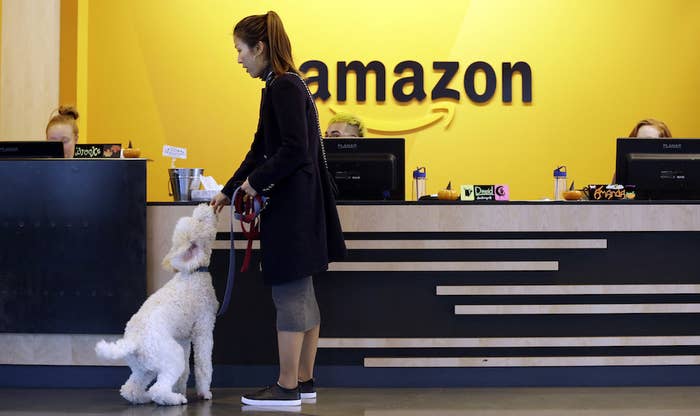 Amazon has narrowed down its pool of more than 200 city applicants for its second North American headquarters location to a short list of 20 candidates. The e-commerce giant received 238 proposals from across the US, Canada, and Mexico.
"Getting from 238 to 20 was very tough – all the proposals showed tremendous enthusiasm and creativity," Holly Sullivan with Amazon Public Policy said in a statement. "Through this process we learned about many new communities across North America that we will consider as locations for future infrastructure investment and job creation."
When Amazon announced it was accepting applications for its second headquarters, cities did everything from sending cactuses to the company to buying up ads.
Amazon's request for proposals in September said it expected an incentive package beyond a "business-friendly environment and tax structure."
It suggested it'd be evaluating candidates based on their tax incentives for land, site preparation, tax exemptions, relocation grants, workforce grants, and fee reductions. It even expected some cities might have to create "special incentive legislation in order for the state/province to achieve a competitive incentive proposal."
Cities were eager to give the company their best offers, lured by the possibility of Amazon investing over $5 billion and bringing as many as 50,000 jobs to the area.
Many cities have kept their specific offers under wraps. But Philadelphia proposed three sites for HQ2, including one in in University City that could be 17.4 million square feet if the city adopts land-use changes. Newark offered Amazon $7 billion in tax breaks while Chicago offered Amazon about $1.32 billion in tax credits as part of its proposal, according to the Chicago Reader.
Despite the exuberance from many city officials, not everyone is rolling out the red carpet. In an open letter to the Amazon CEO published in October, 73 civic groups from cities and towns around the country called for the company to commit to paying taxes and hiring unionized workers in the city it chooses for its next headquarters.
"Amazon has a history of getting a lot of corporate welfare in cities where it's built warehouses and data centers," Erin Johansson, research director with Jobs With Justice, a workers' advocacy group in Washington, DC, that has signed the letter, told BuzzFeed News in October.
"They're a highly profitable company and shouldn't need a handout, but they take advantage of cities' willingness to do that," she added. "That's been their M.O. We see an opportunity to say, 'We don't want a repeat of that.'"
Amazon said it expects to make a final decision this year.