Obama Nominates Out Gay Man For Top Defense Position
Eric Fanning could become the highest-ranking out gay man in the defense department.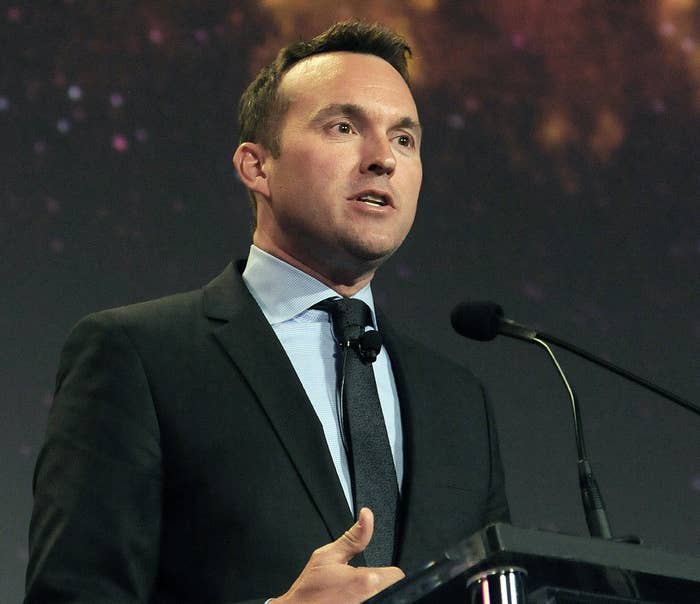 President Obama nominated Eric Fanning as Army Secretary on Friday, making him the first out gay man to be considered for a top military position within the Department of Defense.
Fanning brings "a depth of experience and tremendous dedication," Obama said of Fanning and a number of other appointees in a statement on Friday.
The 47-year old has been serving as Acting Under Secretary of the Army with the Department of Defense since June 2015. He has been slowly moving up the ranks in the administration since 2009 when he served as a Deputy Under Secretary of the Navy. He moved from the Navy to the Air Force in 2015, and then served as Special Assistant to Secretary of Defense Ash Carter.
The nomination comes after efforts by the Obama Administration aimed at strengthening the rights of LGBT individuals in the military, including the repeal of its "Don't Ask, Don't Tell" policy. In July, Defense Secretary Ash Carter announced military officials were looking into ways for trans people to serve openly.
Fanning also supports openly transgender people serving in the military, according to the Washington Blade.
In an interview last year, Fanning told the National Journal that he originally dismissed a career in the military, despite coming from an Air Force family, because of the "Don't Ask, Don't Tell" policy.
"If you were in the uniform you couldn't be openly gay," he said, of his decision to instead serve as a civilian member of the defense department.
But the culture of the defense force has changed.
"I think a lot of people are proud that someone now can come this far in an in­sti­tu­tion that didn't seem wel­come to LGBT in­di­vidu­als," he told the National Journal. "I think a lot of people are proud that you can do what you want to do now — That you can be active and not just have to be polit­ic­ally with­in the com­munity, but wherever it is with­in gov­ern­ment or out­side gov­ern­ment."
If confirmed by the Senate, Fanning would replace John McHugh, who is expected to step down Nov. 1.