Nike Is Tailoring Its Stores For Local Shoppers Using Big Data
Big Data is the future of Nike stores.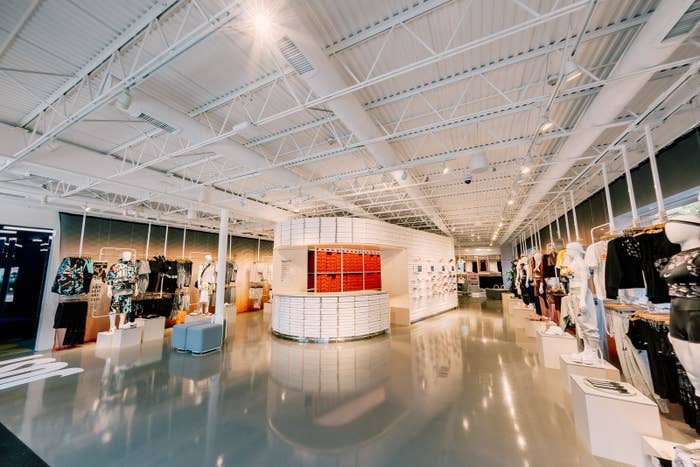 Nike, like many other retailers, relies on a team of merchants to stock its stores based on customers' tastes. But now, the company is experimenting with analyzing online buying patterns and Nike app data to identify where it might be beneficial to open new store locations, and which items are most likely to sell there.
On Thursday, Nike opened Nike by Melrose, a 4,557-square-foot store located in Los Angeles that's the first of its stores to be merchandised and designed based on Nike's digital commerce data. It plans to open similar stores in the future.

"We're borrowing from the digital to do in the physical," Michael Martin, vice president of digital products for Nike, told BuzzFeed News. "Here in Nike by Melrose and Nike Live, we're going to be refreshing for that local interest on a two-week basis, and we're going to be replicating that same thing in digital."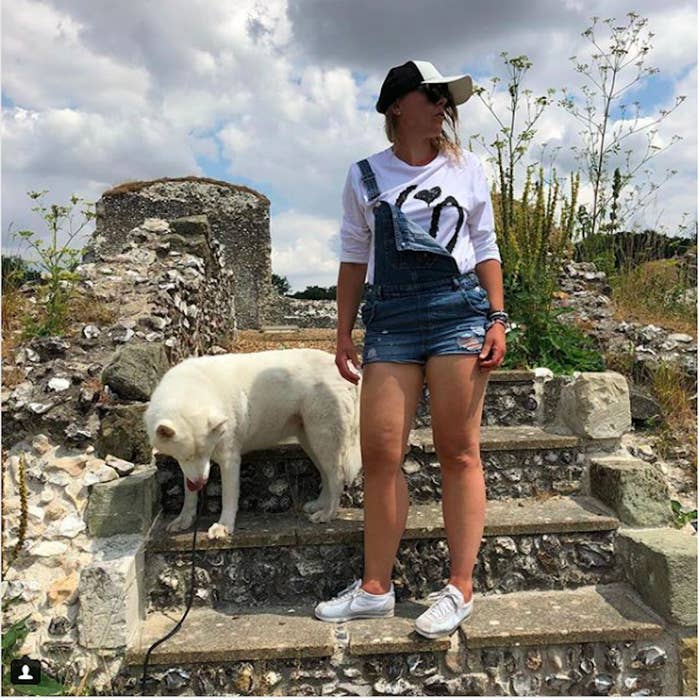 The company decided to open the new store on Melrose Avenue based on Nike members' activity tracked through the Nike app, Nike Training app, Nike+ Run Club, and Nike buying patterns in its existing stores. Martin said that 50% of the apparel and 25% of the footwear in the store are based on Nike commerce data, and they will rotate based on shopping patterns.
The store is filled with Nike essentials like socks, sweatpants, and running shorts. But it will also include products that Nike's app and e-commerce data have identified as big hits in the area. For example, the store will be stocked with Nike Classic Cortez shoes because the company's data showed that 1 out of every 50 purchases of the sneaker were made in the nearby Hollywood area.
"We knew it was popular, but its really unique to this market," said Martin.
Nike by Melrose is also outfitted with new services, including pickups that allow shoppers to buy a product online and pick it up in a locker at the store.
The company will also send push notifications to Nike app users with specially tailored offers when they walk by the store. And when Nike app members walk into the store, the app will shift into a Nike App at Retail mode, which allows users to scan items in the store for inventory details, request certain items to be brought out for them to try in the store, and reserve products from the app. Nike app users will also soon be able to instantly check out with the app in the store.
Martin said the company is testing and learning from the store on Melrose Avenue to determine which features it will expand to its New York and Shanghai flagship stores. The company is scheduled to open another Nike Live store fueled by commerce data in Tokyo in the spring.
The store comes as Nike overhauls its US business after sales in North America waned in 2017, while sales in Asia have been growing. Nike reported a 2% loss in revenues in North America, falling to $14.8 billion last year. The company's sales in China grew by 18%, reaching $5.1 billion in the same time. Still, the company reported an overall 4% increase in revenues last year, reaching $36.3 billion.
"Our new innovation is winning with consumers, driving significant momentum in our international geographies, and a return to growth in North America," Nike CEO Mark Parker said in a statement. "Fueled by a complete digital transformation of our company end-to-end, this year set the foundation for Nike's next wave of long-term, sustainable growth and profitability."

Simeon Siegel, an analyst with Nomura Securities who follows Nike, told BuzzFeed News that because of Nike's size and scale, it "has the luxury of, and willingness, to spend to grow."
"This manifests in their ability to outspend the competition on R&D to develop the latest technology for their products," he said. "[One way] they are looking to innovate is to shift to owning the customer to a much greater degree. This can be seen through their stated shift to more direct sales through their own stores and websites vs. third-party retailers and control of customer data. By utilizing the insights they learn, they can improve the customer experience and ultimately their sales."