NFL's Greg Hardy Faced Few Tough Domestic Violence Questions At Reinstatement Hearing
The former Carolina Panthers player, who was accused of assaulting his ex-girlfriend last year, faced few tough questions by an NFL panel designed to closely scrutinize allegations of domestic violence, according to documents obtained by Deadspin.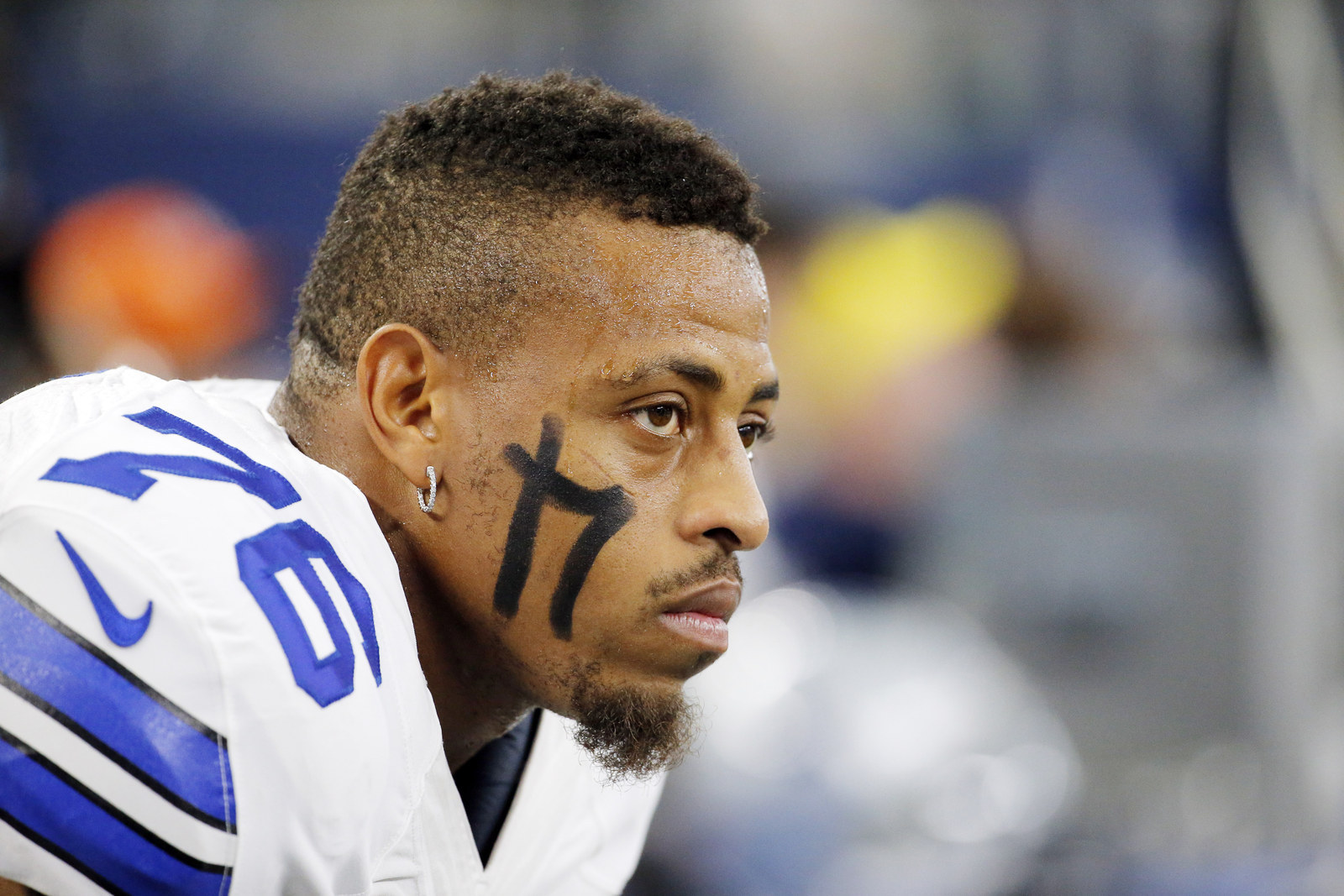 Dallas Cowboys defensive end Greg Hardy — suspended last year over accusations that he assaulted his girlfriend — faced few tough questions at his NFL reinstatement hearing, according to documents obtained by Deadspin.
Hardy faced criminal assault charges last year in Charlotte, North Carolina, after his ex-girlfriend, Nicole Holder, accused the NFL player of violently assaulting her for 20 minutes and threatening to kill her in his apartment in March 2014.
Prosecutors dropped the charges in February 2014 because Holder "made herself completely unavailable" as a witness in the case. Hardy and Holder reached a civil settlement over the allegations last year.
The March 4 reinstatement hearing came just three months after the NFL teams endorsed a more rigorous personal conduct policy, which punishes domestic violence and sexual assault crimes with a six-game suspension.
But the transcript obtained by Deadspin, and reviewed by BuzzFeed News, shows the NFL attorneys tasked with scrutinizing Hardy's conduct rarely did so. Instead, the hearing was more focused on Holder's sexuality and mental health than with Hardy.
Several NFL attorneys and executives attended the hearing, including Hardy's NFL Players Association counsel, Heather McPhee. Lisa Friel, then a senior advisor to the NFL to help the league handle domestic violence, was also in attendance.
The entire hearing transcript is about 126 pages long. BuzzFeed News highlighted some of the hearing's key moments when it came to Hardy's defense:

One of Hardy's attorney's, Frank Maister, defended his client's "terrible temper," saying anyone would be upset if their ex-girlfriend kicked their Italian sports car.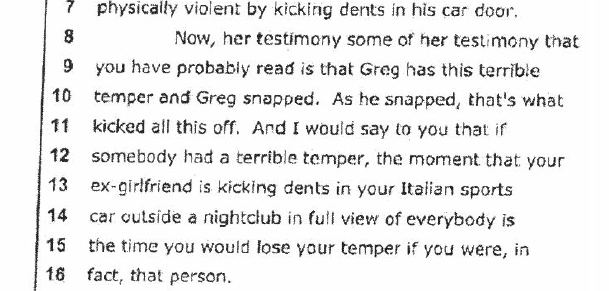 Holder said she closed the door of the car with her foot during an argument in Charlotte's EpiCentre just days before the alleged assault. Hardy said at the hearing that he did not have photographs or any other evidence of the dents in the car.
Holder was also portrayed as a woman obsessed with Hardy, who in turn, can't seem to shake her off.
Maister told the panel that Holder would contact Hardy for "hook-ups," although it is unclear from the transcript how it is relevant to the night of the alleged assault.
Maister also challenged Holder's fear for her life as Hardy allegedly beat her by simply saying it wasn't true.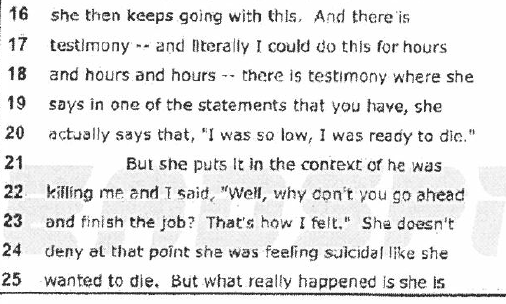 The attorneys and executives at the hearing did not interrupt Maister or ask for evidence.
Hardy's attorney twice said that it is his client's "absolute sincere belief" that Holder fell in the bathtub, although he acknowledged he can't prove how she got there.
Hardy also can't verify this version of events to NFL Executive Vice-President Jeffrey Pash when he asks if the fall was witnessed.
Maister then admitted leaving out evidence of Holder's injured left arm, which she said Hardy slammed under the toilet seat repeatedly during the assault.
Still, at points, the hearing seemed jovial.

The panel also appeared to be very sensitive to the time constraints facing Hardy, who was scheduled to become a free agent just days after the hearing.
After the hearing, NFL Commissioner Roger Goodell reinstated Hardy to the NFL with a 10-game ban. That suspension was later reduced to four games on appeal, with the league's arbitrator contending that a 10-game suspension was "simply too much."