This is Shane Birkinbine and Pam Edwards, a couple in Bentonville, Arkansas.
The couple met on Match.com about two years ago, Edwards told BuzzFeed News.
Edwards and Birkinbine had talked about getting married and even shopped for rings, but nothing was confirmed.
But Birkinbine decided to take the relationship to the next level on May 21 in a super geeky way befitting the couple's love of video games.
Birkinbine called Edwards over to play a Super Mario Brothers game he had customized. So when she sat down to play between house chores, she was totally unaware that the game had been tailored just for her.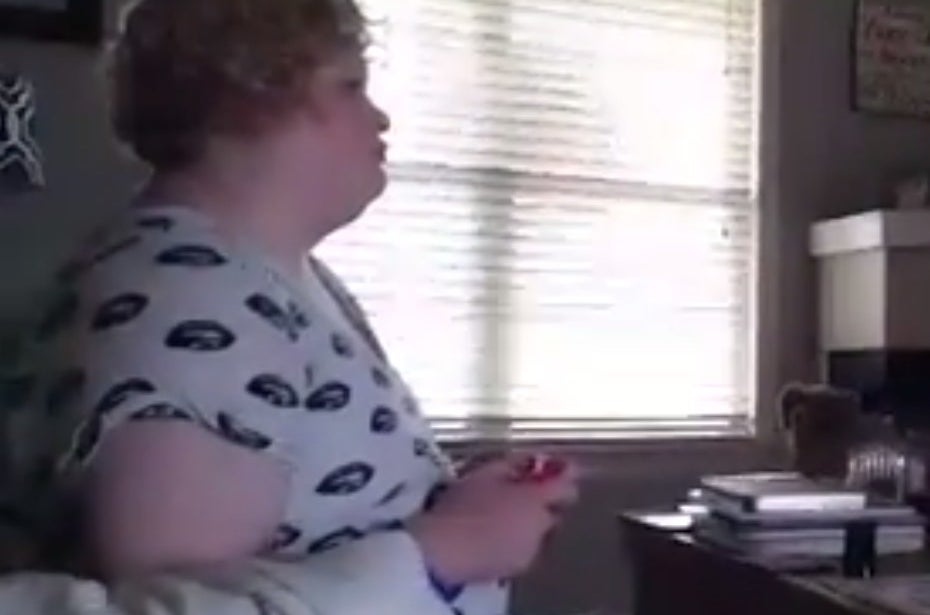 Then she realized the game's question boxes read, "Pam, will you marry me?"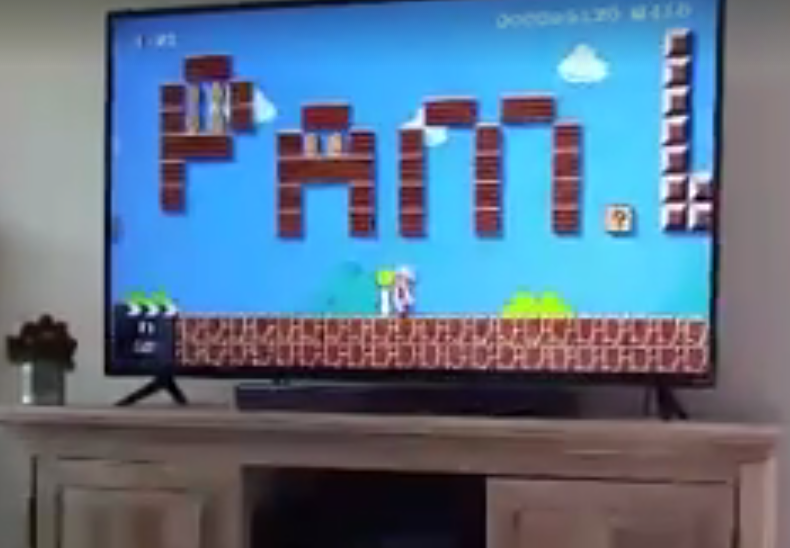 "Yes, of course!" Edwards said.
"I was totally surprised," she said.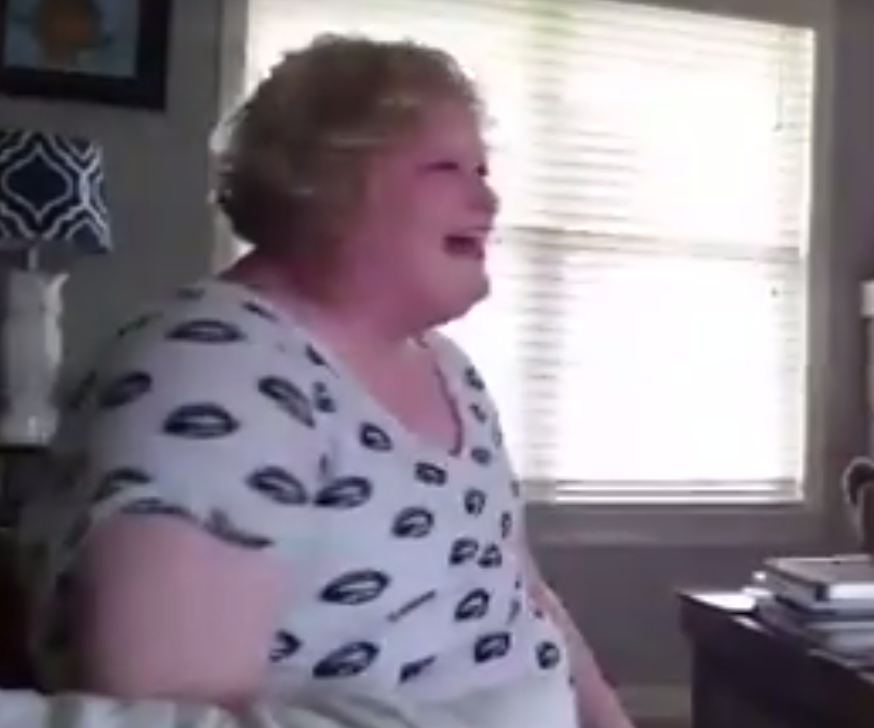 When she looked over at Birkinbine, he was bent on one knee with a question box holding a ring inside.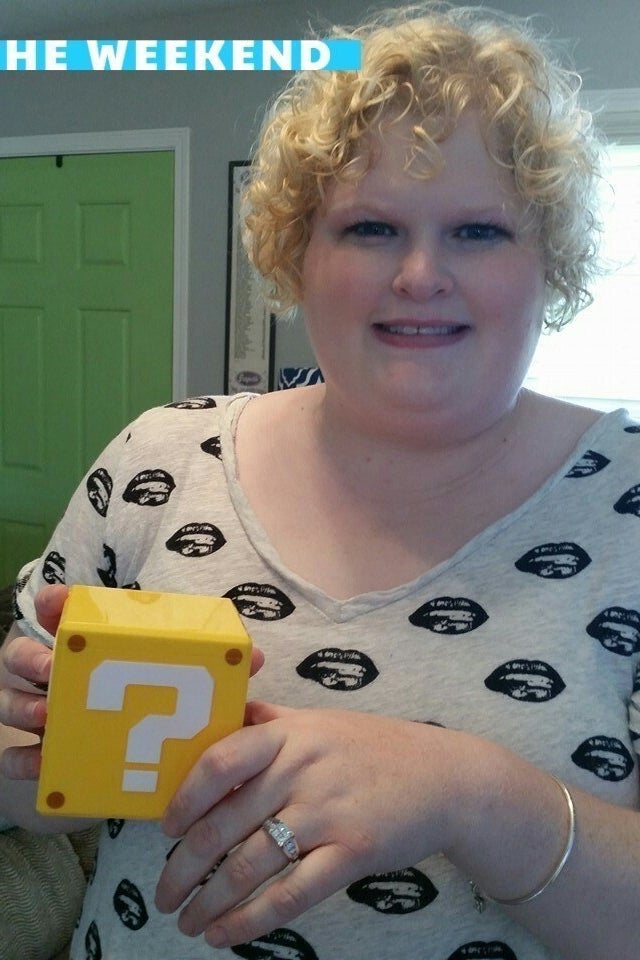 "I was really happy," she said. "I was just really excited because I love him so much and he loves me, obviously."
One person called Birkinbine's proposal the "best thing I've seen on Facebook...EVER."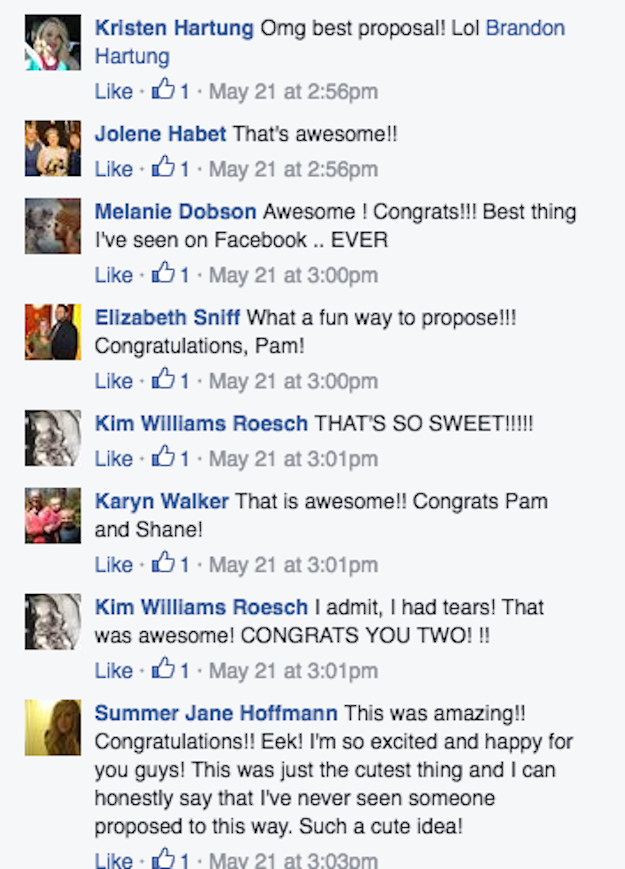 Birkinbine and Edwards now plan to get married sometime in the fall.
And while the ceremony will be traditional, they do want to bring in some Mario game elements, like a cake topper.
"We're just excited for our future together," Edwards said.