Tokyo Vanity, a New Orleans-based social media comedian, posted a video on Wednesday that expressed the anguish many people have felt when they go to McDonald's on a hot summer day and the ice cream machine is down — again.
"Look I'm not really one of these people that get on they expressing my feelings," she says. "But it just fucking really, really, really frustrates me how I get out the bed all the fucking time and use my gas to get in my car and drive three fucking miles away to go to McDonald's and every time I get there they tell me the motherfucking ice cream machine is down."
"How is it always down? Why is it never up?" she asks. "Why is y'all machine missing in the middle of the fucking day and it's hot as fuck outside? How is the ice cream machine not working?"
But Vanity told BuzzFeed News she reached a real breaking point on Thursday when she went to her local McDonald's on Bullard Avenue in New Orleans and the ice cream machine was down yet again.
"It's summertime and I'm tired of them playing me," she said. "Me being a Christian, I'm a good Samaritan. Being a good Samaritan, sometimes you just need to give a helping hand."
Vanity said she drove to her local Walmart and bought several tubs of Bluebell ice cream — chocolate, vanilla, and "some other flavors so they could have variety."
In a video posted on Instagram, Vanity drops off the tubs of ice cream to the shocked McDonald's staff.
"I've been here four times and y'all's ice cream is always out," she says. "So I came to drop this off to y'all because your ice cream machine is always out."
"I'm tired of this and I had enough," she adds.
Vanity isn't sure what they did with the ice cream, but they didn't return it.
"Hopefully, they did put it in the ice cream machine and people got some McFlurries afterwards," she said.
However, Vanity had no idea she had tapped into a worldwide issue. The video garnered more than 3,400 comments from people who complained it's a problem in "every flipping country."

"THIS IS GOING TO BE ME," said one person. "Huntsville McDonald's ice cream machine ALWAYS be down."

Some people said they would do the same thing.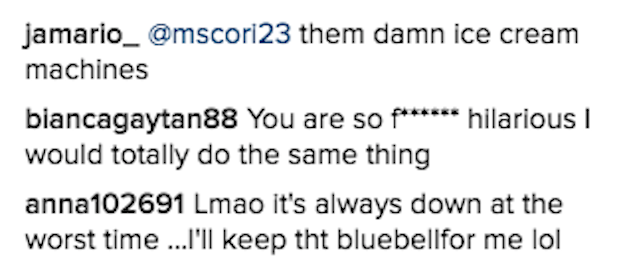 "🍦🍦🍦 🍦 🍦 🍦"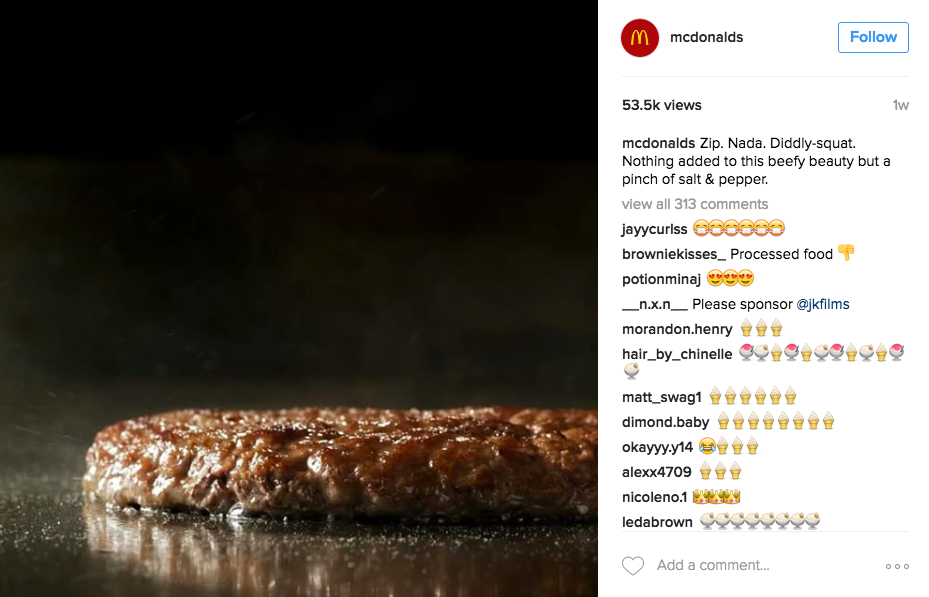 The manager of the McDonald's on Bullard Avenue in New Orleans declined to provide details about Vanity's gesture or give their name to BuzzFeed News.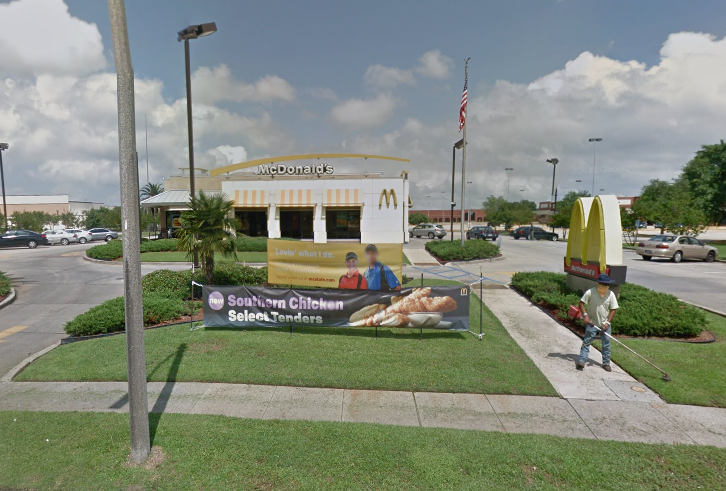 "As far as this ice cream situation, don't call here anymore," an employee said before hanging up.
Vanity said she doesn't even "eat ice cream like that." Since the summer started, she's only craved it a few times. But, she added, "the ice cream machine has been down my whole life."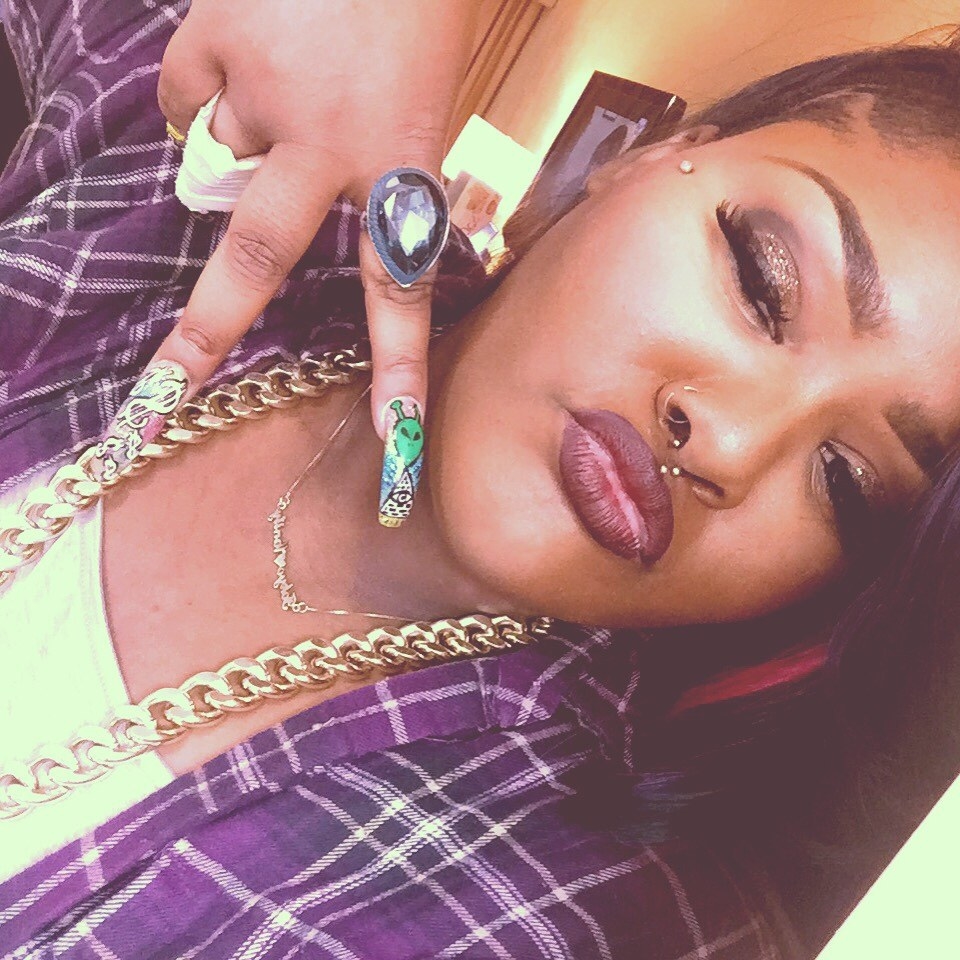 "They missing out on a lot of money," she said. "If it's on the menu, they should be able to provide it. ... If you can't provide it worldwide, take it off the menu."
Vanity added that she's since been offered free ice cream at a few McDonald's locations in New Orleans.
Asked whether she planned to take them up on their offers, she said: "Probably. I don't know, maybe. I just really haven't been feeling it no more after they been playing me so much in this heat."