McDonald's Is Testing Out This New Chicken And Waffle-Like Sandwich
The "Chicken McGriddle" is only available at 11 locations in Ohio.
McDonald's breakfast menu may be updated with a new sweet and savory item that slaps a piece of fried chicken between maple syrup-infused McGriddle pancake buns.
That's if consumer tests of the "Chicken McGriddle" go well in Ohio, where 11 locations are selling the breakfast sandwich through March, McDonald's Ohio region spokesperson Phil Saken told BuzzFeed News.
The company is testing two price points for the sandwich — $1.49 and $2.
"We're always looking for new ways to offer relevant tastes to our customers," said Saken. "As with all of our tests, we're seeking customer feedback, and this region was selected to provide that valuable feedback in this case."
Brian Mortellaro, the creator behind the "Chicken McGriddle," owns eight McDonald's restaurants in Ohio. He described the sandwich as "a chicken-and-waffles taste" to Columbus Business First.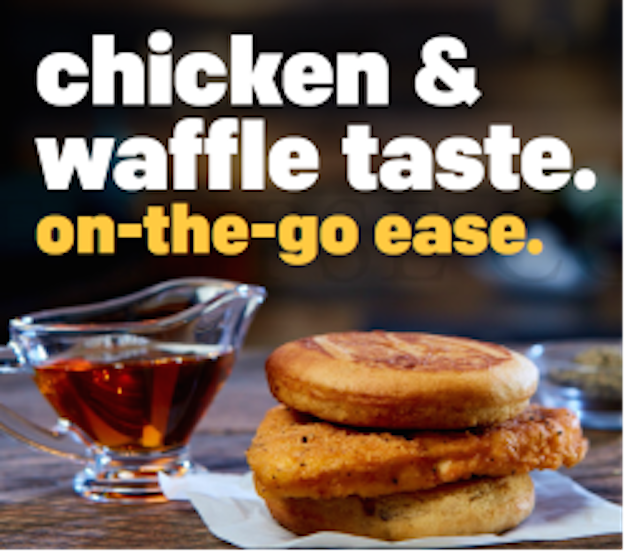 "I just think that's something that isn't out there right now," Mortellaro said.
While the sandwich may be new to McDonald's formal menu, people have been making their own McGriddle pancake and fried chicken sandwiches for some time.
This person called it a "#lifehack."
Saken said it is "premature to determine any outcomes from this test." But people are already making plans to get their hands on one of these sandwiches.
Just the thought of biting into a syrup-filled pancake and fried chicken got people excited.
Some people think the Chicken McGriddle may even have bigger potential than a #treatyourself day.
Chicken and waffles forever.