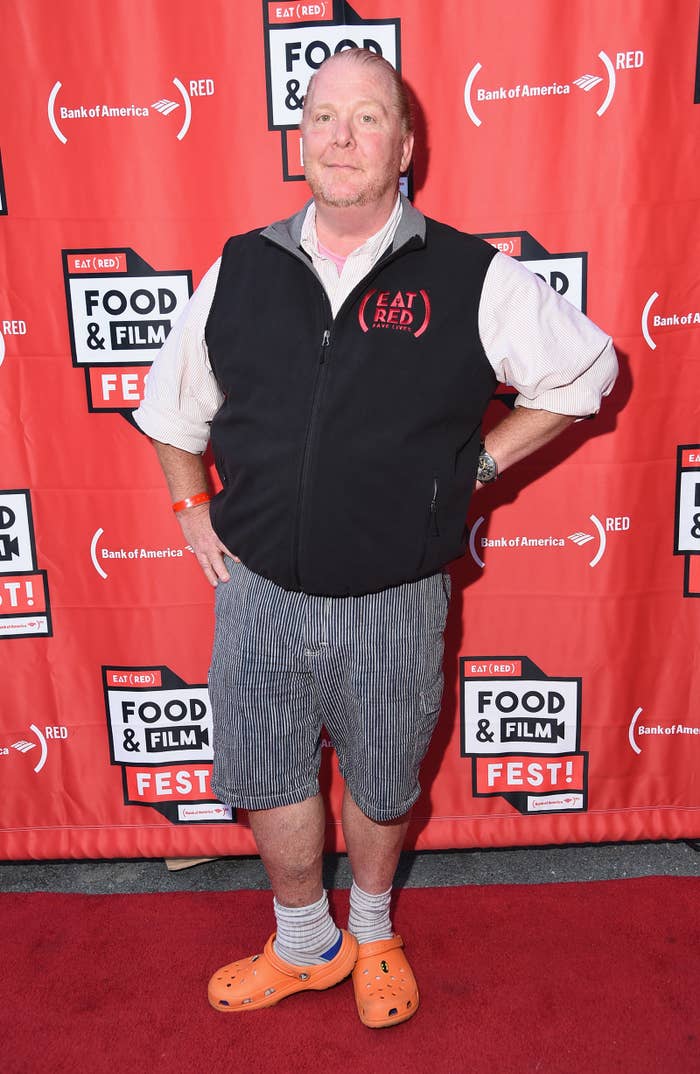 Celebrity chef and Eataly co-owner Mario Batali — who was once ordered to pay $5.25 million for stiffing 1,100 workers from his swanky restaurants out of tips — said at a conference on Wednesday that while raising minimum wage "is a great idea ... it's not the fastest way of advancing a higher quality of life.
Batali told Recode's Kara Swisher at Recode's Code Commerce conference in New York that most restaurants operate on such thin margins that it isn't viable to pay the kitchen staff higher wages.
Raising the minimum wage, Batali said, is "a fascinating way of looking at raising quality of life," but one that will ultimately "raise the costs for a smaller operator."

Batali said that high labor costs were one reason why fully automated restaurants like Eatsa had emerged — chains where customers pick quinoa bowls and other selections without giving their order to a live person — and said that the move towards automation was an obvious outgrowth of the expense of staffing.

But the host of Molto Mario, and former Iron Chef regular, voiced a somewhat muddled philosophy on the move to raise minimum wages nationally and in various states and cities.
"Everyone champions all these great things and these social movements," he said. "It's an odd thing that minimum wage as effective as it is advancing the lives of a lot of people, it's not the fastest way of advancing a higher quality of life."
Fast Company reported in 2015 that Eataly's location in Manhattan's Madison Square was making $85 million in annual revenue and that its Chicago location was headed toward hitting $50 million that year.

In 2012, Batali settled a lawsuit brought by workers at several of his restaurants who accused the company of skimming tips; he agreed to pay the workers $5.25 million to settle the allegations. Batali later boasted that waiters at his marquee restaurants Babbo and Del Posto who work four days or five days a week can make $130,000 or $140,000 a year.
At the Code Commerce conference, Batali responded to a follow-up question by BuzzFeed News by saying that minimum wage increases could prompt restaurants to shutter their doors.
He added that some restaurateur friends of his in San Francisco, which has voted through a number of minimum wage increases and now mandates $15 an hour, have closed their restaurants after their margins shrank from 10% to 3% or 0%.
"It's a very difficult thing for restaurateurs," he said. "Eventually all these things will be settled."