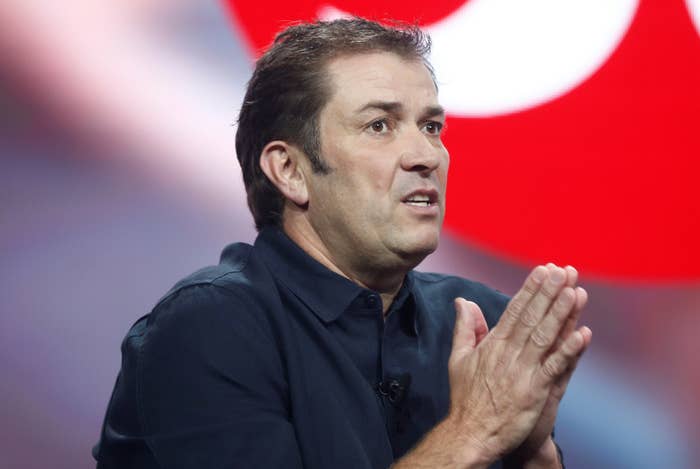 Lululemon Athletica CEO Laurent Potdevin has resigned for unspecified issues of "conduct," the company announced on Monday. Lululemon agreed to provide Potdevin a $5 million cash payment as severance.
Lululemon "expects all employees to exemplify the highest levels of integrity and respect for one another, and Mr. Potdevin fell short of these standards of conduct," the company said in a press release. Potdevin's resignation is effective immediately.
The company did not elaborate further as to how Potdevin, who has been an executive with the company since 2014, "fell short." Lululemon provided Potdevin with $3.35 million upfront as part of its severance agreement, and will pay $1.65 million in installments over the next 18 months, according to an SEC filing.
A person familiar with the matter told BuzzFeed News that the company felt that Potdevin demonstrated a lack of leadership in a range of instances.
"Culture is at the core of lululemon, and it is the responsibility of leaders to set the right tone in our organization," Glenn Murphy, executive chair of the board, said in a statement. "Protecting the organization's culture is one of the Board's most important duties."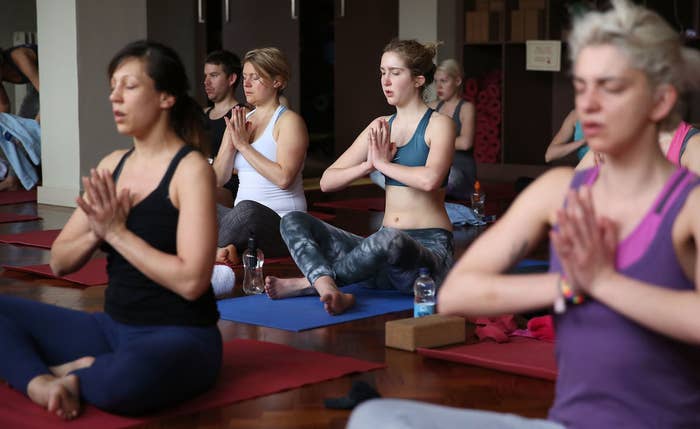 Potdevin's resignation comes nearly two months after a former Lululemon worker filed a $3 million sexual harassment lawsuit against the company. Shayla Famouri, a part-time retail worker at the company from 2014 to 2016, alleges she was raped by her manager while working at Lululemon's Santa Monica store. The suit alleges that the company knowingly promoted the manager, Philip Silva, and and relocated him to a new store after he was the subject of complaints about inappropriate behavior. (At the time, Silva declined to comment to BuzzFeed News. He could not be reached for comment after Potdevin's resignation.)
Famouri described the $2.3 billion athleisurewear business in the lawsuit as "the perfect environment for a sexual predator," where women are encouraged to wear tight clothes to work, lewd comments go unchecked, and hookups between bosses and subordinates are accepted as par for the course after a wild night of drinking.
A person familiar with the Potdevin's resignation told BuzzFeed News that Famouri's allegations against the company in the lawsuit are unrelated to its CEO's sudden departure. The company's response to the lawsuit is due Feb. 28.
The person declined to provide further comment about the nature of Potdevin's conduct "out of respect for the privacy of the individuals involved."

The announcement, which came after markets closed, was followed by a 3% drop in Lululemon's share price.
CORRECTION
A source close to the matter of Potdevin's resignation would not comment further out of respect for the privacy of the individuals involved. A previous version of this article misquoted the source.