L'Oreal has fired back in a legal battle over a popular line of hair relaxers, rejecting claims it misled customers about the safety of its SoftSheen-Carson brand.
In a court filing last Thursday, the company said its SoftSheen packaging never claims that the relaxer "is any safer or less injurious than other chemical hair-straightening products."
In September, a lawsuit claimed multiple women felt burning on their scalps and developed bald spots after using the products, and accused the company of promoting them in a way that downplayed their risks, including through promotion of amla oil, derived from an Indian "superfruit."
But L'Oreal said "repeated warnings" on the packaging made clear the product's "capacity to cause injuries" and said "no reasonable consumer would gather than the product is not 'caustic' when faced with exterior packaging containing warnings like 'contains alkali,' 'wear gloves,' 'can cause blindness,' 'serious injury to...skin,' and 'permanent hair loss.'"
On Monday, the law firm representing a group of roughly 2,500 women who claim to have been burned by the hair relaxers called for an "urgent product recall" of the entire product line and a federal investigation into the company's chemical testing and marketing.
A L'Oreal spokesperson told BuzzFeed News its relaxers "are technical products that can be used safely according to the instructions. We cannot discuss the specifics of pending litigation."

Ben Meiselas, an attorney for the plaintiffs with Geragos & Geragos, told BuzzFeed News that L'Oreal is selling "poison in a box" and criticized the company's argument that "any consumer should know you're going to get burned using this product."
"We thought that argument was preposterous and offensive," he said. "If they believe that their product is inherently dangerous, they shouldn't claim that their product protects your hair and scalp on the outside packaging."

On Monday, the law firm released photos from some of its clients who claim to have been harmed by the relaxer.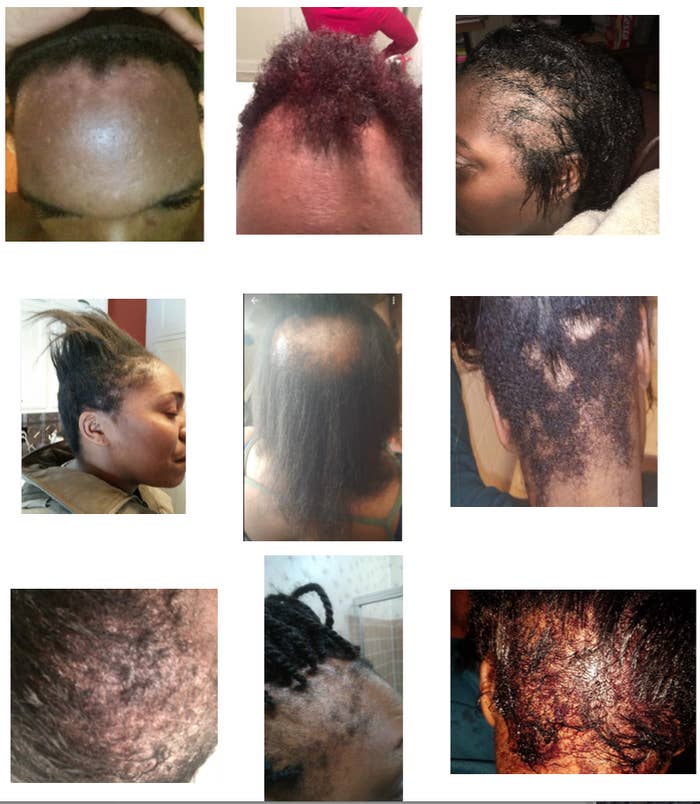 Meiselas said the class action lawsuit has gained roughly 2,500 plaintiffs so far with more complaints streaming in.