It is the end of an era. L.L. Bean told customers in an email and Facebook post on Friday that it is ending its legendary lifetime guarantee policy.
The outdoor gear retailer had allowed customers to return products for a refund after years, or even decades, as part of its return policy — but some people were abusing it.
Because "a small, but growing number of customers" have interpreted the "guarantee well beyond its original intent," the company said it is changing its policy.
"Some view it as a lifetime product replacement program, expecting refunds for heavily worn products used over many years," the company wrote in a Facebook post. "Others seek refunds for products that have been purchased through third parties, such as at yard sales."

L.L. Bean did not immediately respond to a request for comment by BuzzFeed News.

Now, customers will have just one year to return items with a receipt if the product is "defective due to materials or craftsmanship," according to the company's website.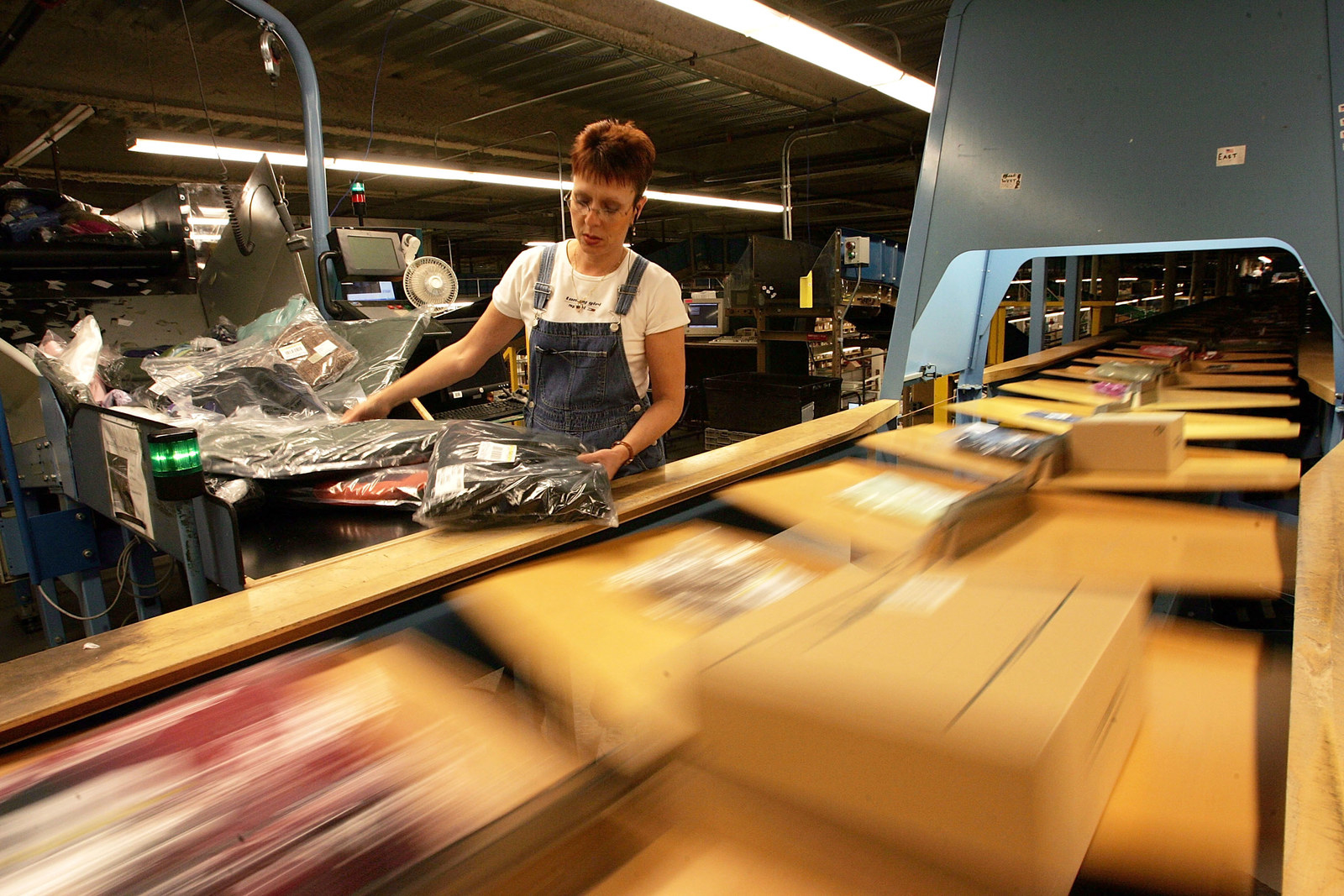 After one year, the company said on Facebook it will work with customers "to reach a fair solution if a product is defective in any way."

People took the news...personally.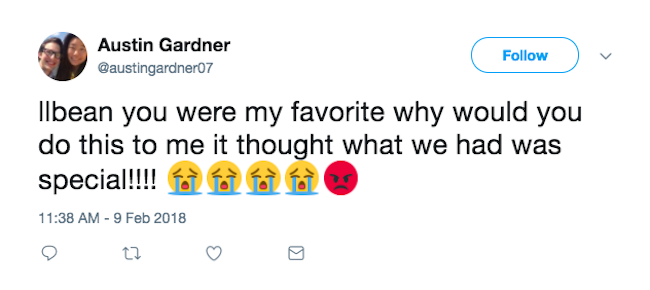 "Feeling chastised by the update to the #llbean return policy and I'm not even one of the people they're talking about," said one person.

Some people supported the policy change with the enthusiasm of a protective dad.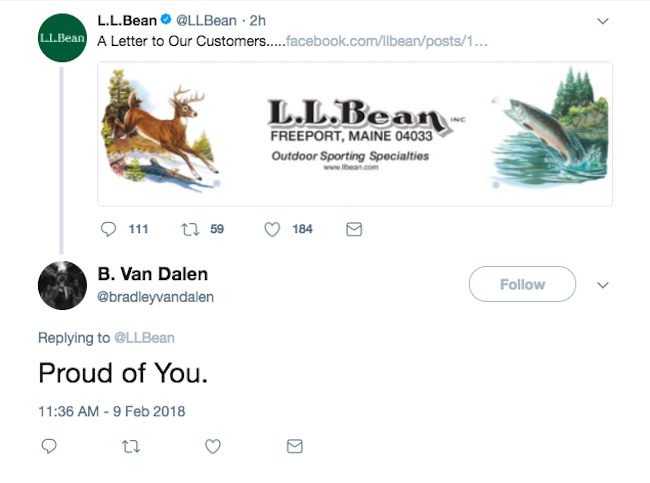 Some people fessed up about their own behavior.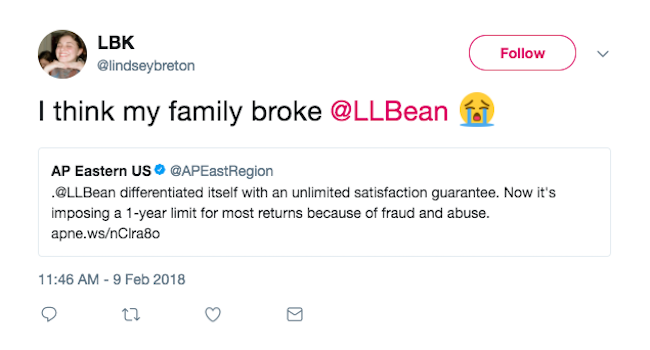 One person said the change spells the end of a Sunday family tradition.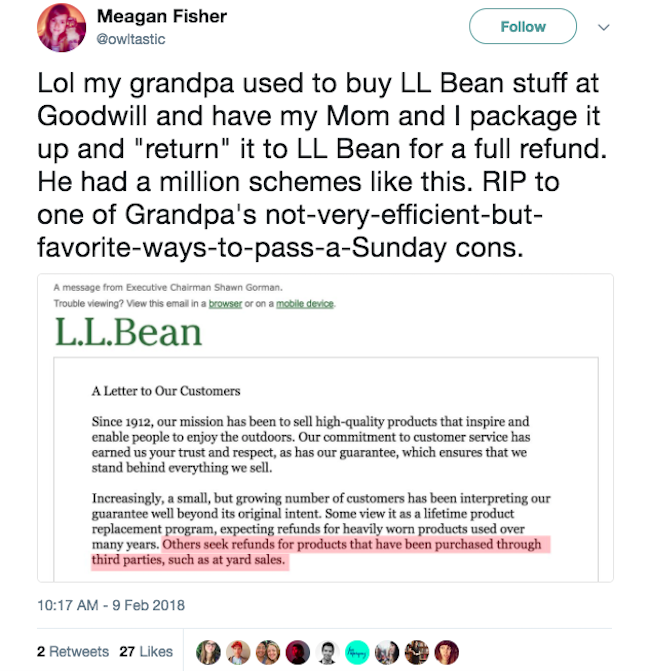 RIP.