Kylie Cosmetics, which has made around $420 million in sales since its launch in 2015, will soon be available at Ulta Beauty stores "around the country," Kylie Jenner announced in a tweet on Thursday.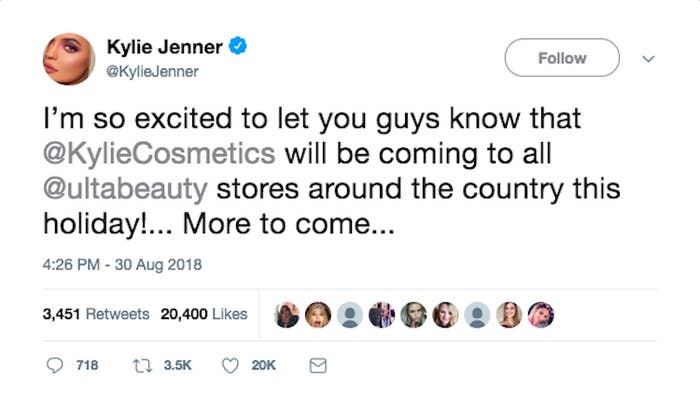 "We are pleased to confirm Kylie Cosmetics will launch exclusively in all Ulta Beauty stores and online this holiday season," an Ulta Beauty spokesperson told BuzzFeed News.

Until now, the only way to buy Kylie Cosmetics products was either online or in a pop-up shop. But this time, it's not temporary. The spokesperson confirmed Ulta Beauty plans to sell Kylie Cosmetics in stores and online for the foreseeable future.

The news comes after Kyle Cosmetics experimented with pop-up shops across the country, including in Topshop stores last year and more recently at the Westfield Century City shopping mall in Los Angeles earlier this month.
Ulta Beauty has grown its sales consistently over the last year. The company reported on Thursday that its net sales increased by about 15% to $1.4 billion in its second quarter of this year, compared to $1.29 billion during the same time last year.
Its online sales increased roughly 38%, to $132.8 million during the second quarter of this year, compared to $96.3 million during the same time last year.
People were obviously freaking out.

"I AM SHOOOOOOOK," said one person.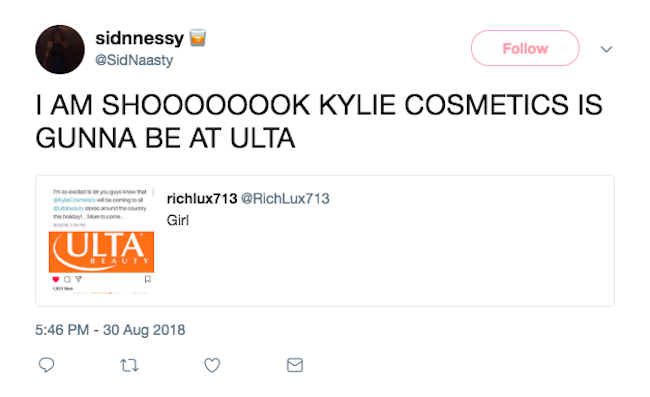 Other people were already mourning their bank accounts.

"I'm about to be broke," said one person.

"Finding out Kylie cosmetics is gonna be at Ulta just made my debit card wanna cry."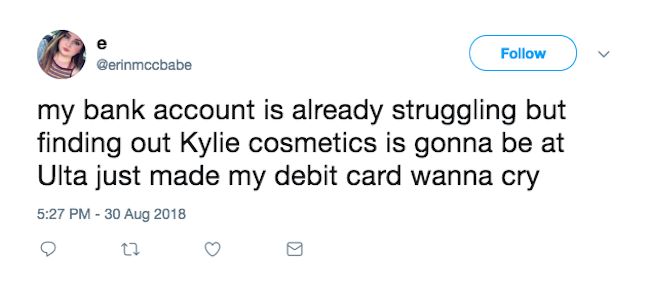 Other people were more low-key freaking out.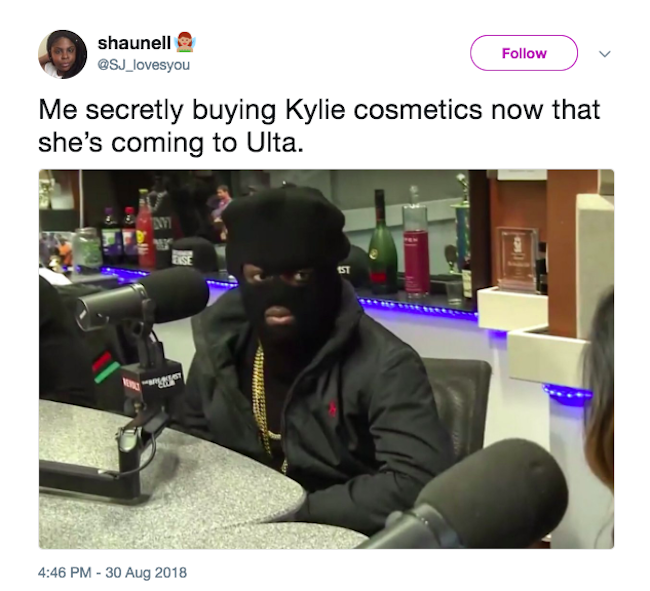 "I'm not saying I'm happy Kylie Cosmetics is coming to Ulta but I'm also not saying I won't snag a gloss or two," said another person.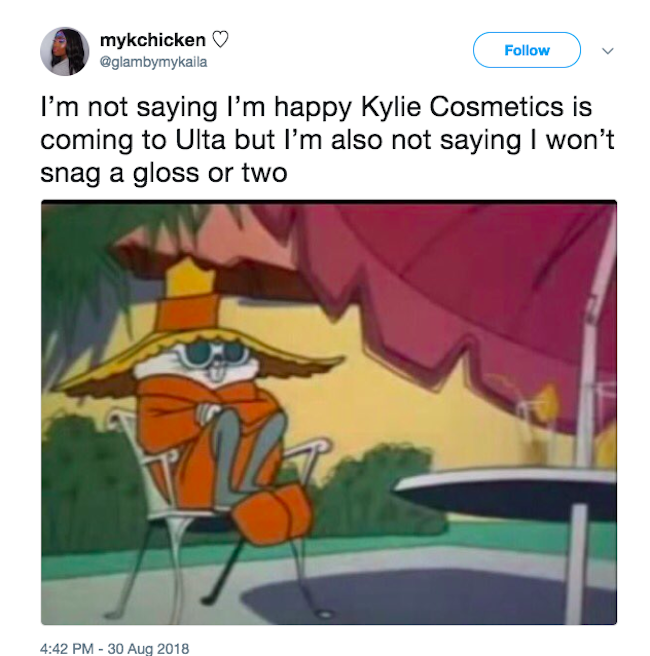 A spokesperson for Ulta Beauty said the company will provide more details about the line closer to launch.