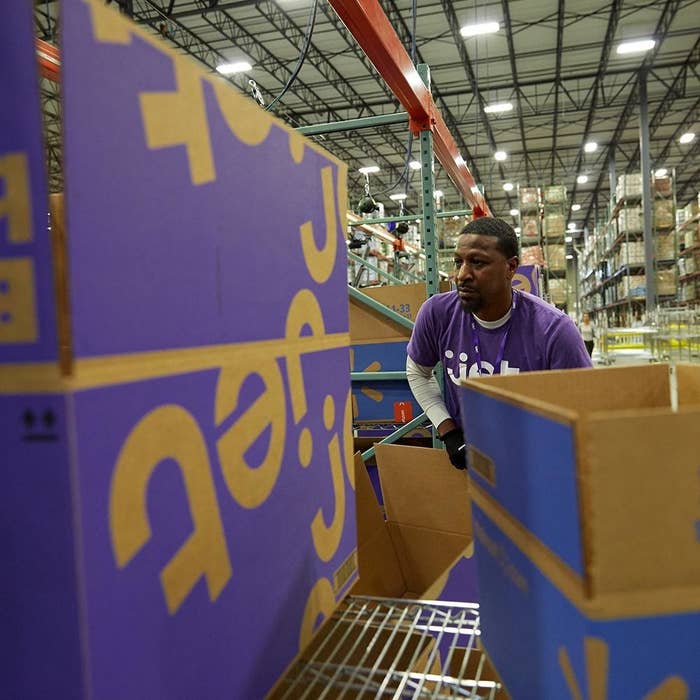 Jet.com's position in e-commerce took a blunt hit over Black Friday weekend and Cyber Monday, new data show.
Edison Trends, a market research firm that analyzes "anonymized and aggregated e-commerce e-receipts from millions of consumers in the United States," reported that Jet.com's sales fell by 6% on Thanksgiving and Black Friday, followed by a striking 39% drop on Cyber Monday compared to the same days last year.
These are striking declines during a crucial shopping weekend, especially compared to other retailers. Edison Trends found that compared to last year, Target.com increased sales revenue by 48% on Thanksgiving and Black Friday, and 19% on Cyber Monday. Amazon increased by 25% on Black Friday and Thanksgiving, and 17% on Cyber Monday. Even Jet's parent company, Walmart.com, increased sales revenue by 23% over Thanksgiving and Black Friday, and 32% on Cyber Monday.
Jet.com did not respond to BuzzFeed News' questions about the accuracy of the Edison Trends report. The company's sales are not disclosed as part of Walmart's public financial filings. It said in a statement that the company is a "key component of Walmart's overall eCommerce portfolio" focused on urban millennial customers.
"It could be that it's just not resonating at all," Sucharita Kodali, a retail analyst at Forrester Research, told BuzzFeed News.
The company, which Walmart acquired in 2016, had built up an arsenal of tech talent that analysts speculated could be leveraged to sharpen Walmart's e-commerce business. But Jet has struggled with waning web traffic and brand relevance as Amazon's Prime network sweeps up more members.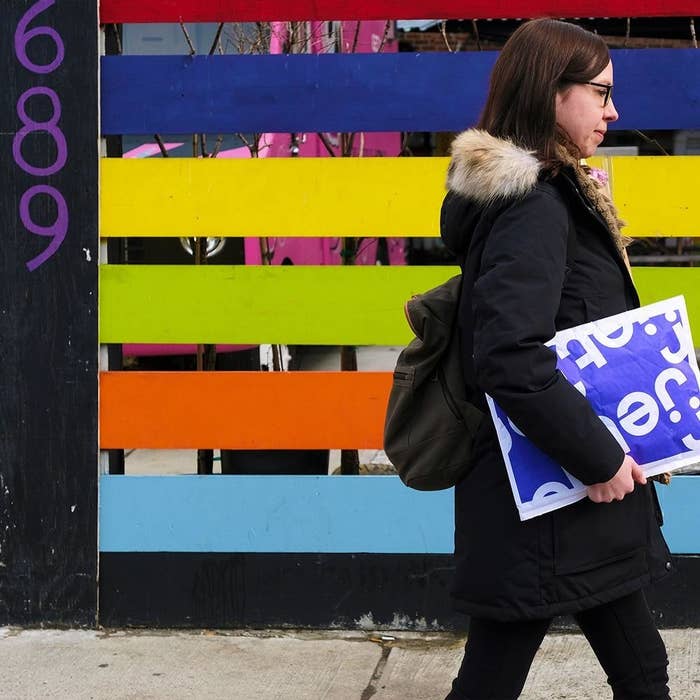 Jet.com recently strengthened its focus on urban markets where Walmart has less of a presence, and is localizing the website for each market through local imagery and product selection. In September, for example, it launched same-day grocery delivery in New York City. CEO Simon Belsham told BuzzFeed News in August that Jet's emphasis on grocery delivery to city dwellers fills a customer experience void that Walmart and other retailers have neglected.
To further distinguish itself, it also announced partnerships with brands like Blue Apron and Nike, and launched a line of private label grocery and household items called "Uniquely J" aimed at "metro millennials." In July, it announced it is opening a new fulfillment center in New York City's Bronx borough to allow for better delivery options.

"Given this shift, growth relative to last year is not as relevant as growth in the focus markets," the company said, although it declined to share details about Jet's performance in these "focus markets," saying it does not break out growth by market.
Leading up to Thanksgiving weekend, Jet.com promoted some compelling sales. FitBit Versa was on sale for $179.99, and Hatchimals were discounted at $34.88 on Black Friday. On Cyber Monday, a Samsung 65-inch LED TV was on sale for $1,997.99, and a silver 13-inch Macbook Pro was on sale for $1,549.00.
But it looks like shoppers were looking for their deals elsewhere.