Jessica Alba's Honest Company Has Been Accused Of Lying About Its "Natural" Products
"Honest's products are not so honest, after all."
Jessica Alba's Honest Company markets itself as a transparent company specializing in organic and "natural" personal and family products.
But in a class-action lawsuit, two New York residents are accusing the company of swindling consumers. They say that Honest Company is marketing its products as "natural" and "all natural," when they contain synthetic ingredients.
Jessica Alba is not specifically named in the suit against the company.
Brad and Manon Buonasera claim they bought the company's Conditioning Detangler and Shampoo + Body Wash products from a Costco store in Manhattan. But the pair were disappointed to learn the products actually contained synthetic ingredients.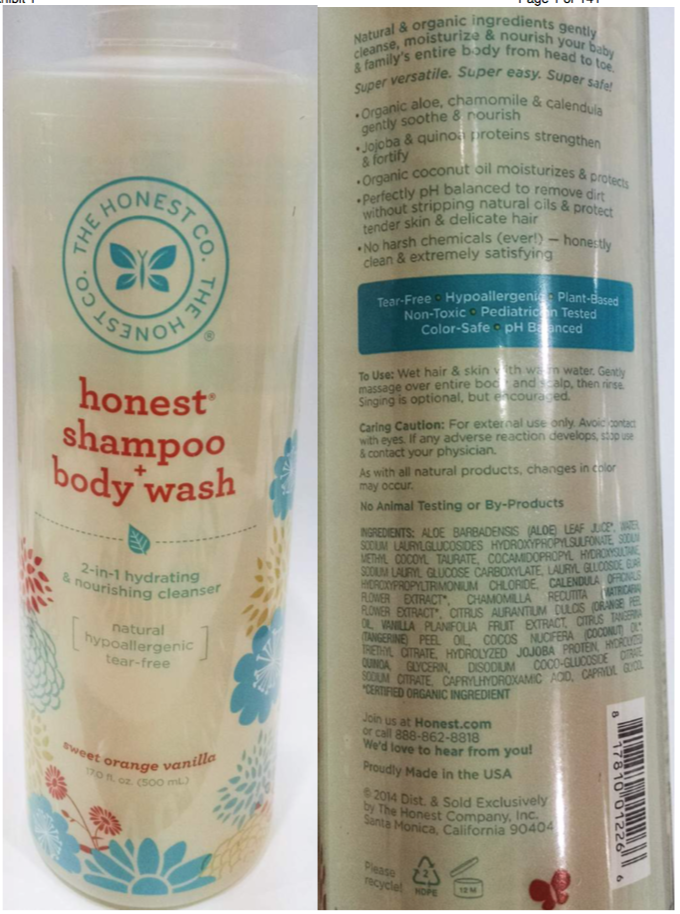 The shampoo and body wash contains a number of synthetic ingredients, the Buonaseras claim in their lawsuit filed at the United States District Court Southern District of New York.
Sodium methyl cocoyl taurate, for example, is synthetically produced by reacting taurate salt with a fatty acid. Another ingredient, lauryl glucoside, is produced by turning lauryl alcohol into an alcohol with another synthetic substance under acidic conditions.
"Ironically, Honest's products are not so honest, after all," the Buonaseras claim. "Instead, Honest's products are a chemical soup, containing a substantial array and significant amount of ingredients that are synthetic."
The Buonaseras accuse the company of profiting from "unlawful, deceptive, and fraudulent business acts and practices" in marketing their products as "all natural" and "natural" even though they contain synthetic ingredients.
The Honest Company told BuzzFeed News in a statement that it "takes its responsibility to our consumers seriously and strongly stands behind our products."
"These allegations are without merit and we will vigorously defend this baseless lawsuit," it claims in the statement. "Our formulations are made with integrity and we remain steadfast in our commitment to transparency."
The Federal Drug Administration states on its website it has "not defined the term 'natural' and has not established a regulatory definition for this term in cosmetic labeling."
It only warns that companies not "use terms such as 'natural' as part of an ingredient statement, because ingredients must be listed by their common or usual names, without additional description."
In foods, the administration has a longstanding policy that considers "natural" to mean that "nothing artificial or synthetic (including all color additives regardless of source) has been included in, or has been added to, a food that would not normally be expected to be in that food."
This isn't the first time Alba's company has been sued. The Honest Company was accused of deceptive and misleading marketing over its "natural" products in September 2012 by a California consumer.
Consumers have filed similar lawsuits against other companies claiming to sell "natural" products. A Madison woman filed a lawsuit against Earth Friendly over its "natural" products in September.
Other major brands have been sued by angry consumers who believed their products were in fact "all natural." In August, 2013, Tresemme, a Unilever product, was accused of marketing itself as "natural" even though it contained synthetic ingredients. Aveeno, a Johnson & Johnson brand, was sued two months later for falsely stating its lotion was 100% naturally-sourced when it contained synthetic ingredients.