Said Gutseriev, the son of a Russian business tycoon, hosted a sparkling and luxe wedding on Saturday. But perhaps some of the wedding's most expensive elements were its star-studded live performances, according to guests on Instagram.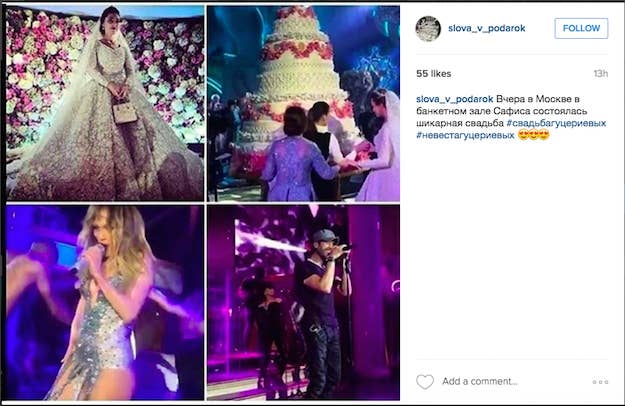 Wedding guests captured video and photos that seem to show Jennifer Lopez, Enrique Iglesias, and Sting performing at 28-year-old Gutseriev's lavish wedding to Khadija Uzhakhovs.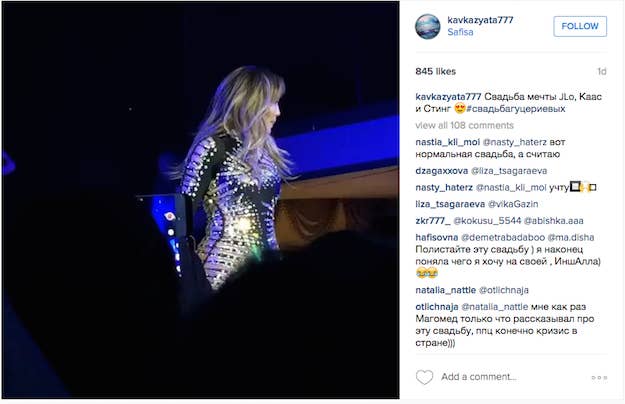 Here is a picture of the newlyweds.
The wedding was possible thanks to Mikhail Gutseriev, Said's father and a 58-year-old Russian billionaire, who has made the bulk of his wealth from his oil businesses. Oh, and he's been accused of tax evasion in the past.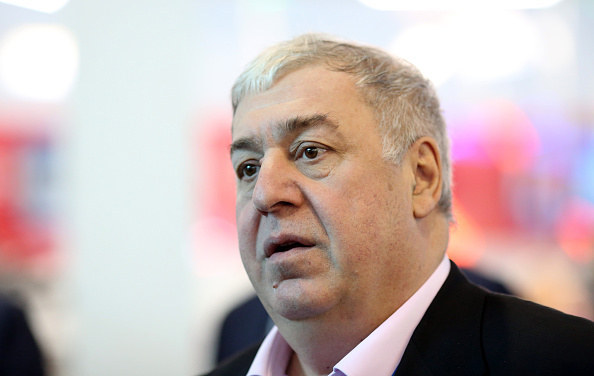 Gutseriev fled Russia to London in 2007 after the government opened a criminal investigation into alleged "large-scale tax evasion" by Russneft, the oil company he founded. He returned to Russia in 2010 after the government dropped charges against him.
Since his return to Russia, the business tycoon took back ownership of Russneft and opened a second oil company, Neftisa. He has spent roughly $1.5 billion buying banks, pension funds, oil fields, factories, real estate companies, warehouses, and even a Russian radio station called Radio Chanson, according to Forbes. He has also bought two five-star hotels in Moscow.
He now has a net worth of $6.2 billion, according to Forbes, and writes songs for Russian performers on the side.
The younger Gutseriev has joined the family in the oil business as director of Russneft's Orsk Refinery, according to an interview with the young businessman in Kommersant, a Russian newspaper.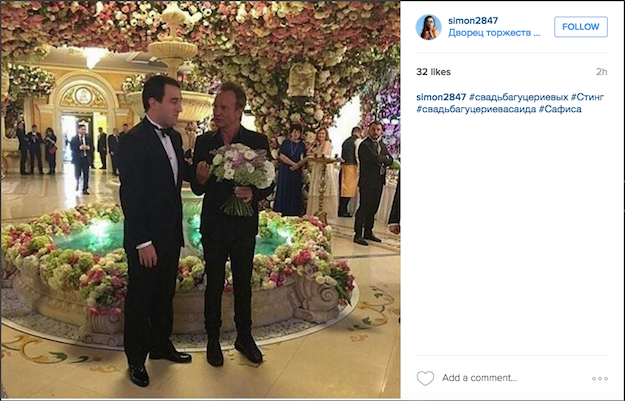 J.Lo appeared to have made at least three costume changes during her performance. She even gave a shout-out to the newlyweds, adding that pronouncing the couple's first names correctly was "the hardest thing I had to do today."
She told wedding guests, "Let's get it!" right before a performance of "Get Right" in a sparkling bodysuit.
She also had guests sing along to "Dance Again" in a studded leotard and tights.
J.Lo appeared to be the night's biggest excitement. But Iglesias also performed wearing a baseball cap and casual T-shirt.
Here, Enrique Iglesias can be seen singing his heart out to "Hero" while kneeling onstage.
It's not clear how much the artists were paid to perform at the event. But Jennifer Lopez was reportedly paid over $1 million to perform three songs in 2013 for Turkmenistan's president, Gurbanguly Berdimuhamedov. So it couldn't have been cheap.
But considering the wedding's elaborate decor...
The bride's beaded dress and diamond crown...
And the fireworks display, nothing about this wedding appeared cheap.
Public relations agents for Jennifer Lopez, Enrique Iglesias, and Sting did not immediately respond to BuzzFeed News' request for comment.