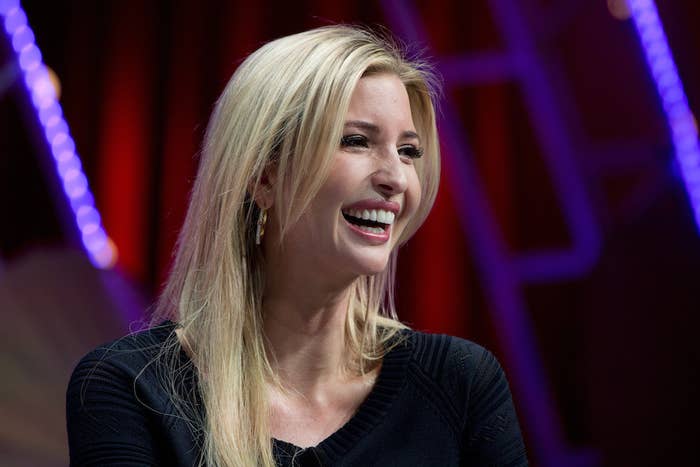 While Macy's pulled Donald Trump's menswear line from its stores over his comments about Mexican immigrants, the department store still stocks full racks of Ivanka Trump-brand dresses and shoes. And while a May poll showed Trump was hated more than lice, jury duty and root canals, demand for Ivanka's brands is still on the rise.
As Ivanka played a bigger role in her father's presidential campaign, media reports wondered if the 34-year-old model-turned-mogul's reputation would suffer. But not only has Ivanka's brand for "women who work" survived — it has kept on growing.
G-III Apparel Group, which manufactures Ivanka Trump's clothing line, reported that net sales of the brand to retailers in the first six months of 2016 increased by $11.8 million compared to its sales in the same time period in 2015. The group — which also produces clothes on behalf of brands like Calvin Klein, Karl Lagerfeld and Tommy Hilfiger — first launched its line licensing the Ivanka Trump name in mid-2014.
The company does not break out total sales numbers for the Ivanka Trump brand, and did not respond to requests for comment. "Ivanka Trump's brand is developing at an increasingly important and sustainable position in the marketplace," its CEO Morris Goldfarb told investors in September, 2015. "We expect the total brand to nearly double this year and we continue to think that this at a minimum is going to be $100 million brand for us."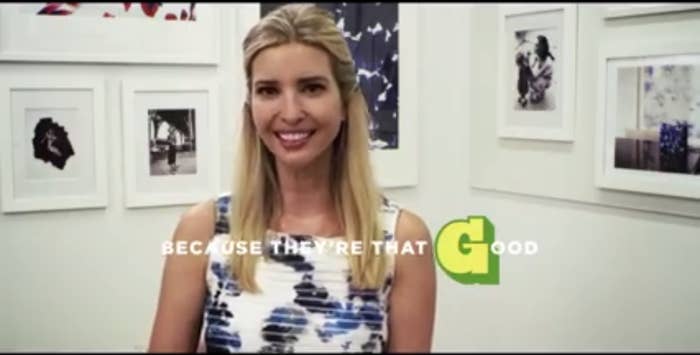 Ivanka's brand, which aims to address "the needs of the modern professional woman," appears to have been relatively unscathed by Donald Trump's blistering rhetoric. Bloomingdales, which sells her shoes and dresses, even featured Ivanka in a recent Facebook ad.

Throughout her father's campaign, Ivanka has pushed back against criticism of his attitudes toward women. She defended him as a "feminist" after he made a slew of offensive remarks, including calling Megyn Kelly a "bimbo" and Arianna Huffington "extremely unattractive."
The campaign has often relied on her image as a powerful young professional mother to curry favor with women, just 28% of whom reported positive feelings about Donald Trump in an NBC News / Wall Street Journal poll this month. She introduced him at the Republican National Convention — in an Ivanka Trump-brand dress, of course. And last week, she appeared with her father to announce a child care policy that she had a heavy hand in developing.
Ivanka has tried to appear separate from her father by taking "a backseat on the more touchy subjects of her father's campaign," said Eva Valdebenito, the founder of fashion and beauty public relations boutique PR Girl Inc.
"At the end of the day there is a divide between Ivanka and her father," she said. "While people might be angry at her father, they don't share that anger towards her."
Ivanka Trump's brand declined to comment to BuzzFeed News. Marc Fisher Footwear and Madison Avenue Diamonds, which manufacture Ivanka's shoe and fine jewelry line, also did not respond.

But Valdebenito and other public relations professionals told BuzzFeed News that Trump's campaign, while polarizing, may be a new example of the old adage that any publicity is good publicity.

"It's really just about the math," said Tina Wilcox, CEO of the brand agency Black Retail, which represented Martha Stewart's brand as it expanded into stores including JCPenney in 2011, six years after she was released from prison.
"[Ivanka's] awareness scores, good or bad, have probably skyrocketed. With awareness you get a build in traffic. If you're driving more traffic into your store, some of that traffic is going to convert into sales," she told BuzzFeed News.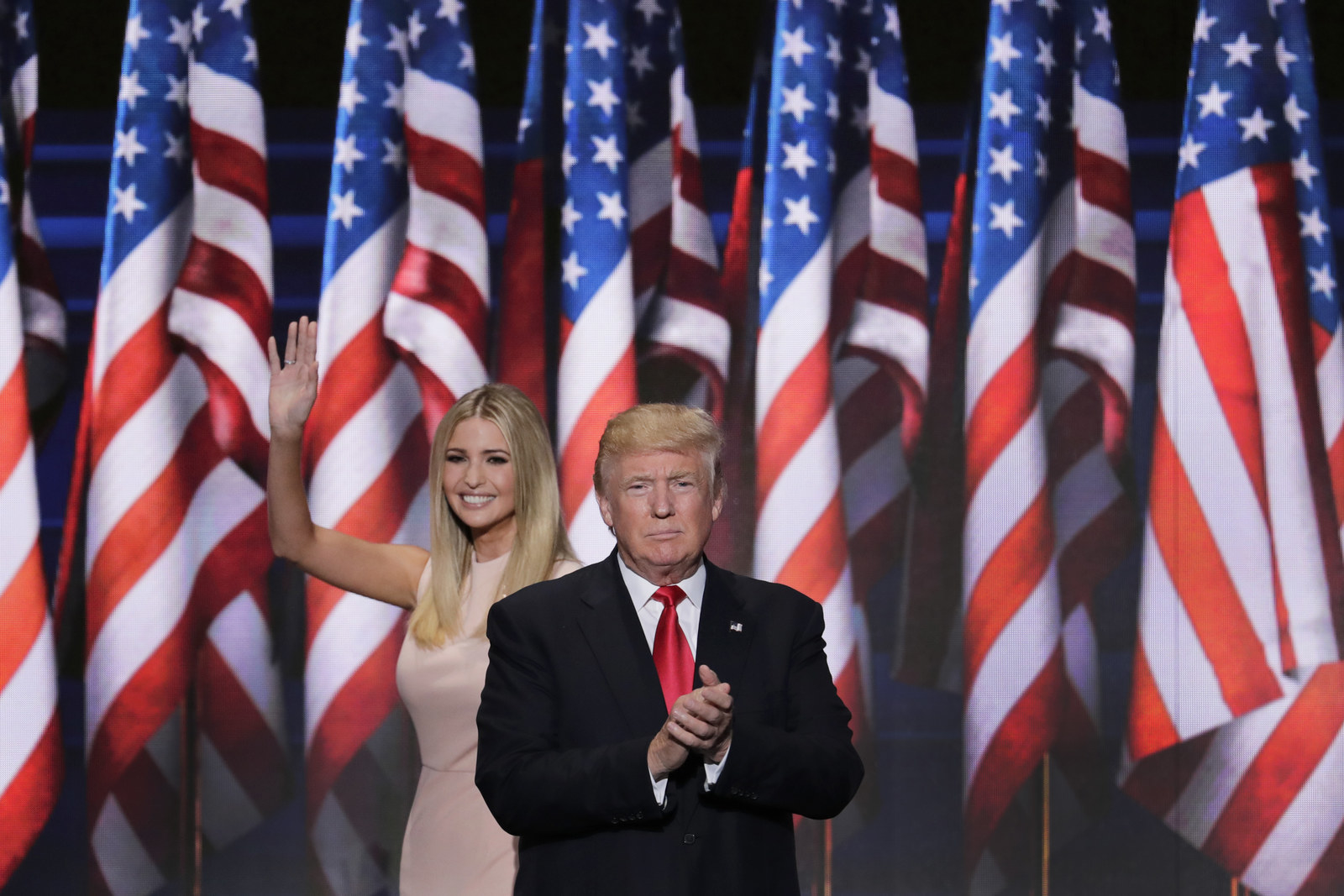 Politics was the last concern on some shopper's minds at they checkout out Ivanka's products at Bloomingdale's and Macy's stores in Manhattan. At Macy's, the Ivanka Trump dress racks were well stocked, and no items appeared to be on sale. At Bloomingdale's, her shoes were neatly spread on a table under a spotlight near the center of the shoe department.

"I like that [her shoes are] not flimsy," said a 59-year-old Macy's shopper who declined to give her name. "I'm a mature person and it has a nice style."
She said she already owns a few of Ivanka Trump's heels. When asked if it matters that she is Donald Trump's daughter, the shopper said: "No, I couldn't care less."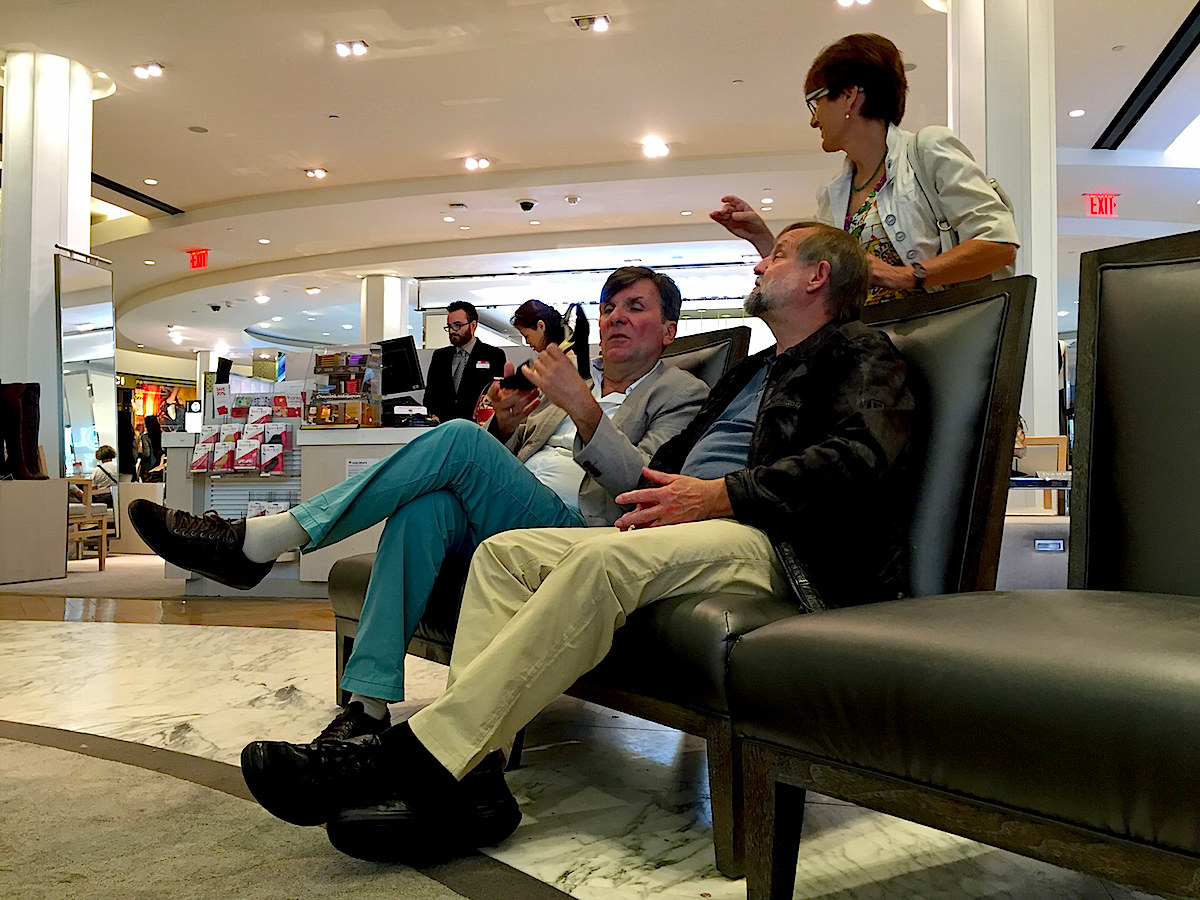 Noni Colutta, a 25-year-old Brooklyn resident, stopped at a rack of Ivanka Trump floral fit and flare dresses in Macy's. She looked at the brand name and walked away in a huff.
"I don't care how cute that dress is, I do not want to buy something that supports the worst candidate for president ever alive," she told BuzzFeed News. "I don't want to put money toward him and I don't want to wear anything from anyone who is associated, especially someone so close, with someone who has terrible values."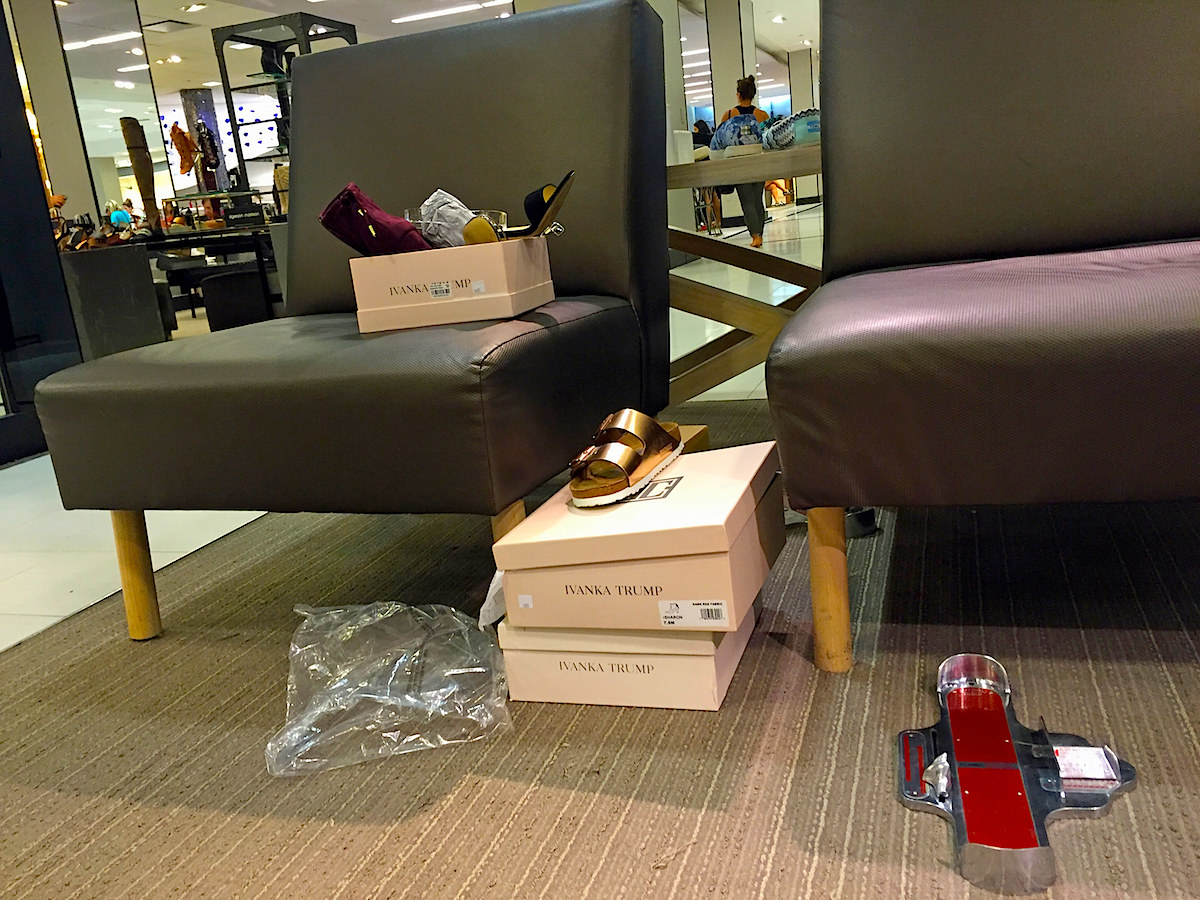 Much of the brand's success will rest on the preservation of Ivanka's image as a powerful business woman and mother, who can overcome hatred of her father with the grace that Valvedbenito said other women would want to replicate.

"We've seen that multiple times even through the toughest scandals," she said. "It's always something, if the situation is sticky, if the woman can come out in a graceful manner. The world flocks to that. That's what's going on with Ivanka at the end of the day. To some degree the women who don't support her father can still admire the woman that she is."
CORRECTION
Black Retail is a retail brand agency. An earlier version of this article described the company as a public relations agency.