Immigration Advocates Banned From Visiting Detainees
A volunteer visitation program at an immigration detention center in Alabama was banned in retaliation for reporting abuses, advocates claim.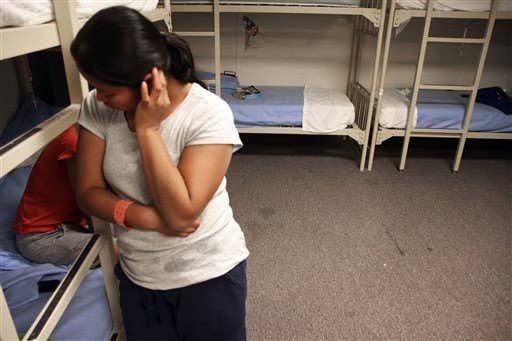 Immigration advocates say they've been banned from visiting one of the largest detention facilities in the U.S. in retaliation for filing complaints over alleged abuses.
The Etowah County Detention Center in Alabama is the latest holding facility to ban representatives from the Community Initiatives for Visiting Immigrants in Confinement, or CIVIC, after it submitted a formal complaint two weeks ago alleging routine physical abuse, medical neglect, and race-based harassment of detainees.
In June, the organization had also led a demonstration outside of the center to bring attention to the conditions that roughly 260 detainees face every day.
Immigration advocates and attorneys say the ban at the Etowah County facility, which is operated by the sheriff's department, is just the latest instance of U.S. Immigration and Customs Enforcement officials retaliating in response to criticism.
"This is clearly a violation of our First Amendment rights," said Christina Fialho, co-director of CIVIC and an immigration attorney based in California. "ICE can't turn a blind eye to the sheriff's violation of our First Amendment right. Both ICE and the sheriff's department have violated our First Amendment right here."
In a statement, the Etowah County Sheriff's Department said it banned CIVIC because it "encouraged detainees to file complaints," which caused issues concerning "the safety, security, and orderly operation of our facility."
Sheriff Todd Entrekin also accused CIVIC representatives of acting irresponsibly by pushing detainees to file complaints and discouraging them from participating in on-site programs.
"We allow many individuals to visit and provide programs to those held in the detention center," Entrekin said in an email to BuzzFeed News. "However, when problems arise and programs are no longer beneficial, they will cease to exist."
Entrekin ended the facility's two-year relationship with CIVIC in late July when the organization sent an email requesting visits with 10 detainees. It gave no explanation at the time for the suspension.
Richard Rocha, a spokesman for ICE, clarified in an email to the organization that the programs are allowed "pursuant to the approval and continued endorsement of the local detention center," and that federal officials "fully respect" the sheriff's decision.
The Etowah County program suspension is the sixth time CIVIC has lost visitation rights at a detention center, including in California and Florida.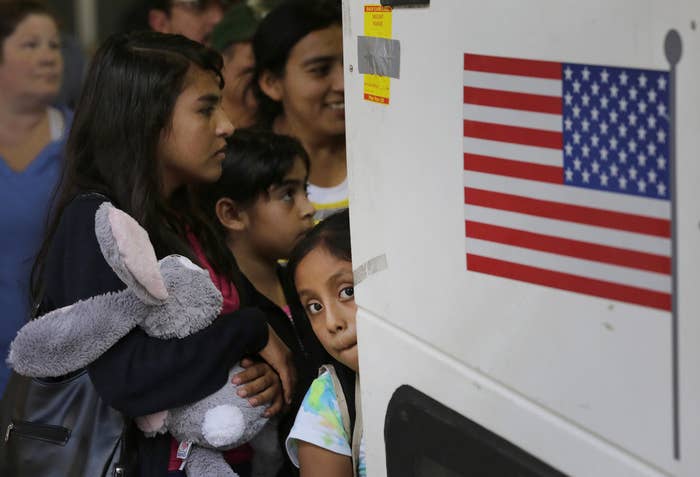 Andrew Free, an immigration attorney, decried the decision to end the visitation program at the Etowah County facility, calling the visits a constitutional right.
"These are constitutional rights, they aren't just visitation privileges," Free said. "We certainly are not going to hesitate to litigate if the government continues its unlawful position that we should be banned."
The ACLU of Southern California also said it is prepared to litigate if the ICE fails to prohibit retaliation against attorneys who express criticism or participate in any kind of peaceful demonstration.
"When we see abuse in detention, it is our duty as Americans to speak up," Fialho said in a statement. "By denying us access whenever we do expose abuse, ICE has tried to make us choose between our First Amendment rights and visiting our friends and clients in immigration detention. This is not a choice our government can legally ask us to make."