This is Jenny Hudak, a 17-year-old senior at a private high school in Miami.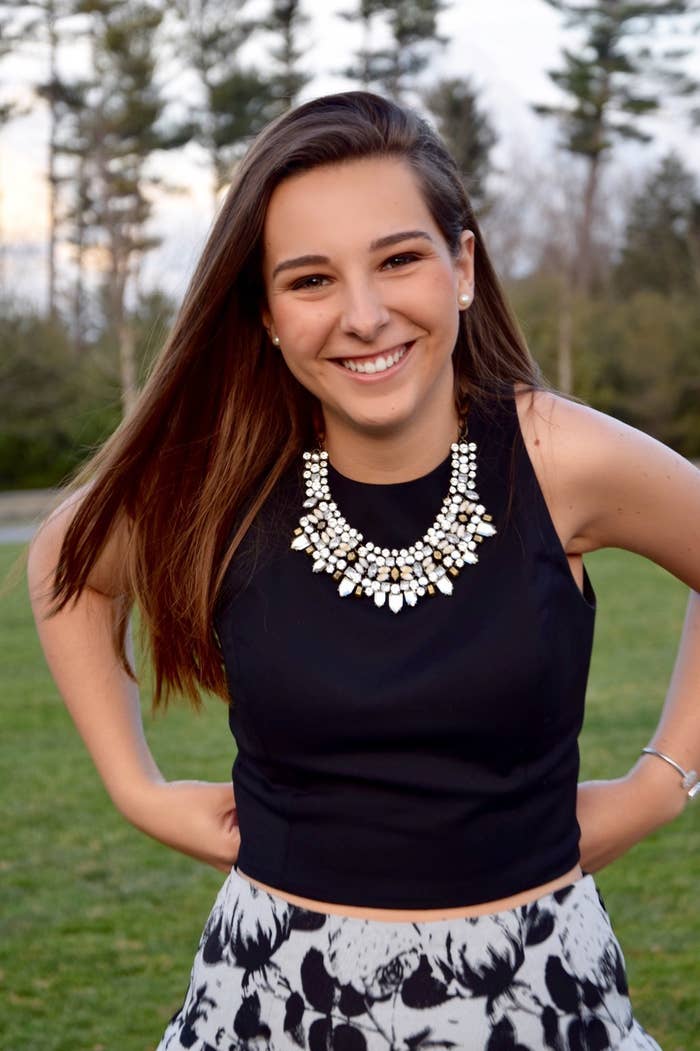 She was late to her afternoon calculus class EVERY DAY this school year, she told BuzzFeed News.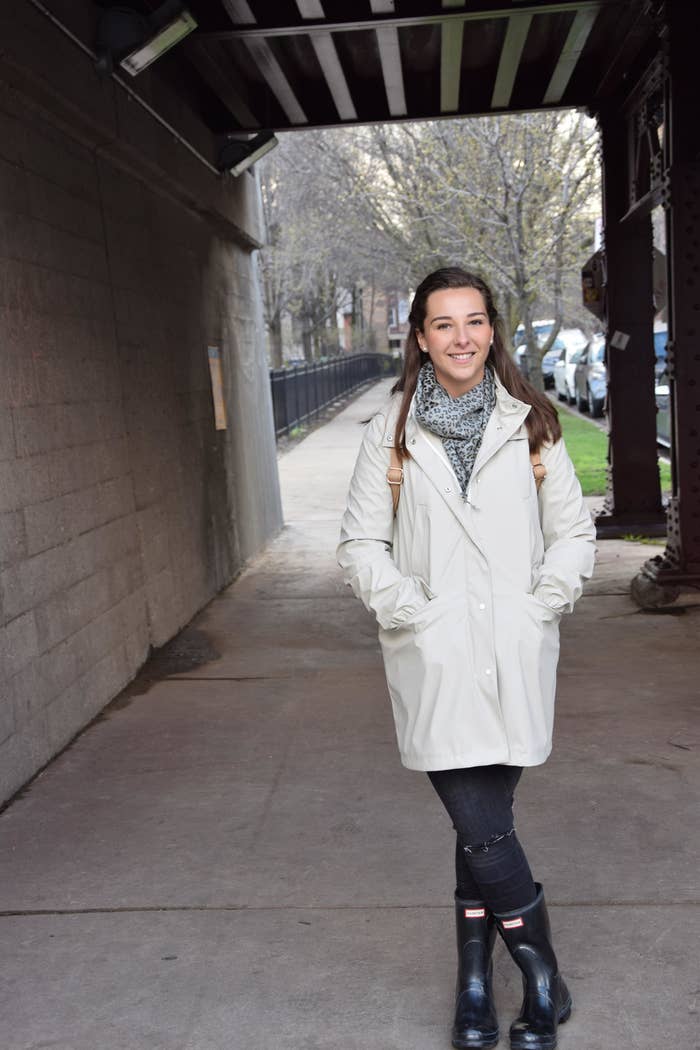 "I was editor of the yearbook and senior class president," she said. "Me being 15 minutes late to class was not me being a bad student, but I was so committed to so many things."
She said her yearbook class was right before calculus. She'd often stay late working on different projects for the yearbook.
But because her calculus teacher — who asked that his name not be made public — had been so understanding, she wanted to get him a gift.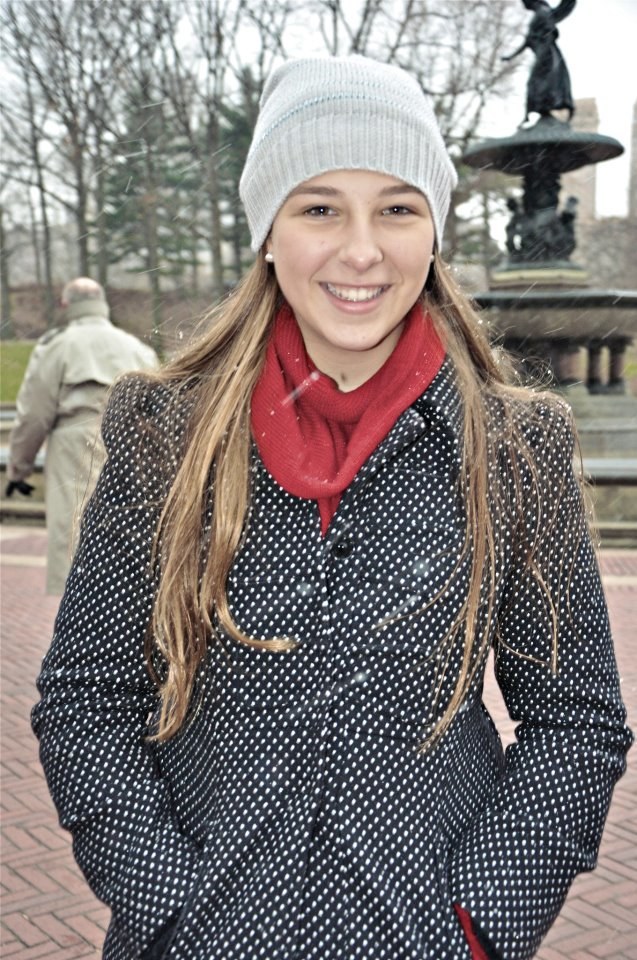 "You've been so understanding," she said she told her teacher after finishing work on the yearbook in April. "I needed to get him a gift."
Hudak went to her local Publix, which her calculus teacher had mentioned had the best cake, and bought a bright white and blue sheet cake as a gift.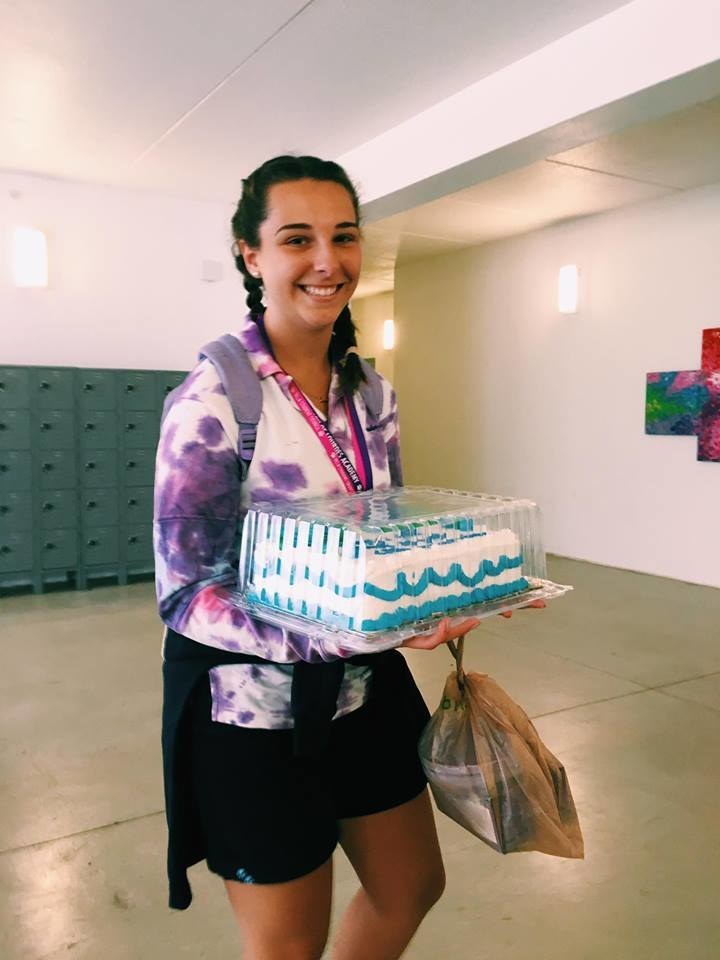 She presented him with the cake on the last day of class.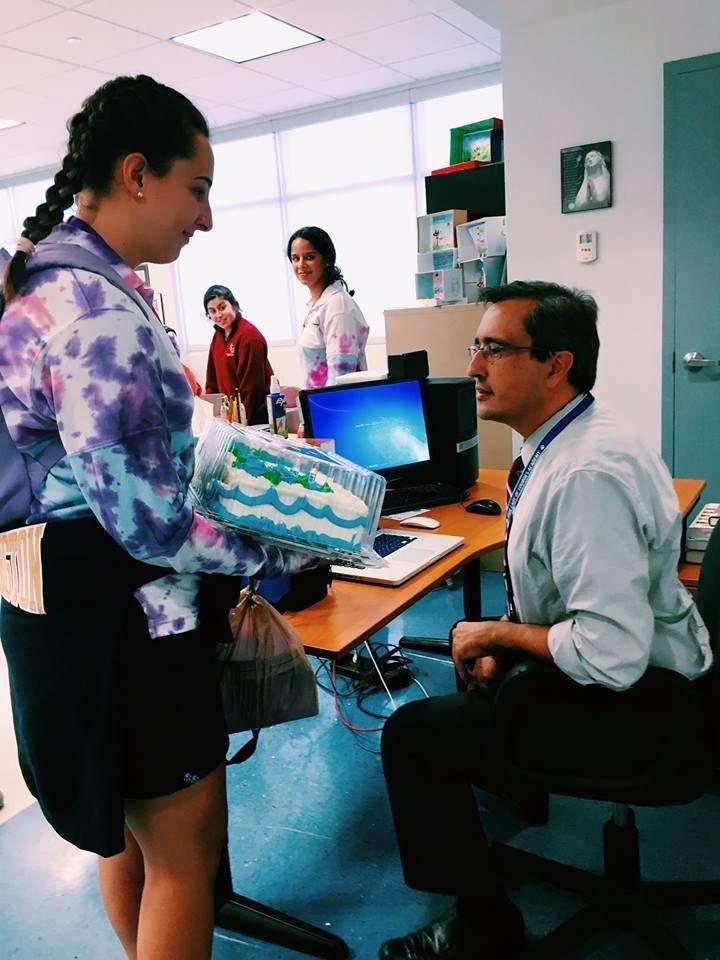 "sorry i was late to your class everyday," she scrawled across the cake.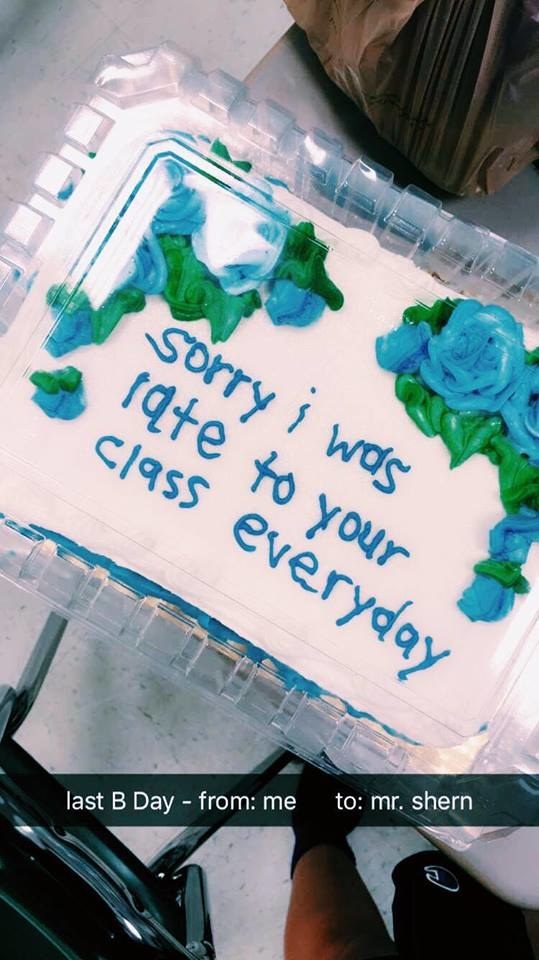 "He was really grateful," said Hudak.
The post has been retweeted over 2,600 times and has gained over 6,000 likes. People started to name teachers they think they owe a cake to.


"I need to get one for Mrs White," said one person.

"Our school teaches students 'attitude of gratitude,'" said Hudak. "It was a way to thank my teacher for being so understanding."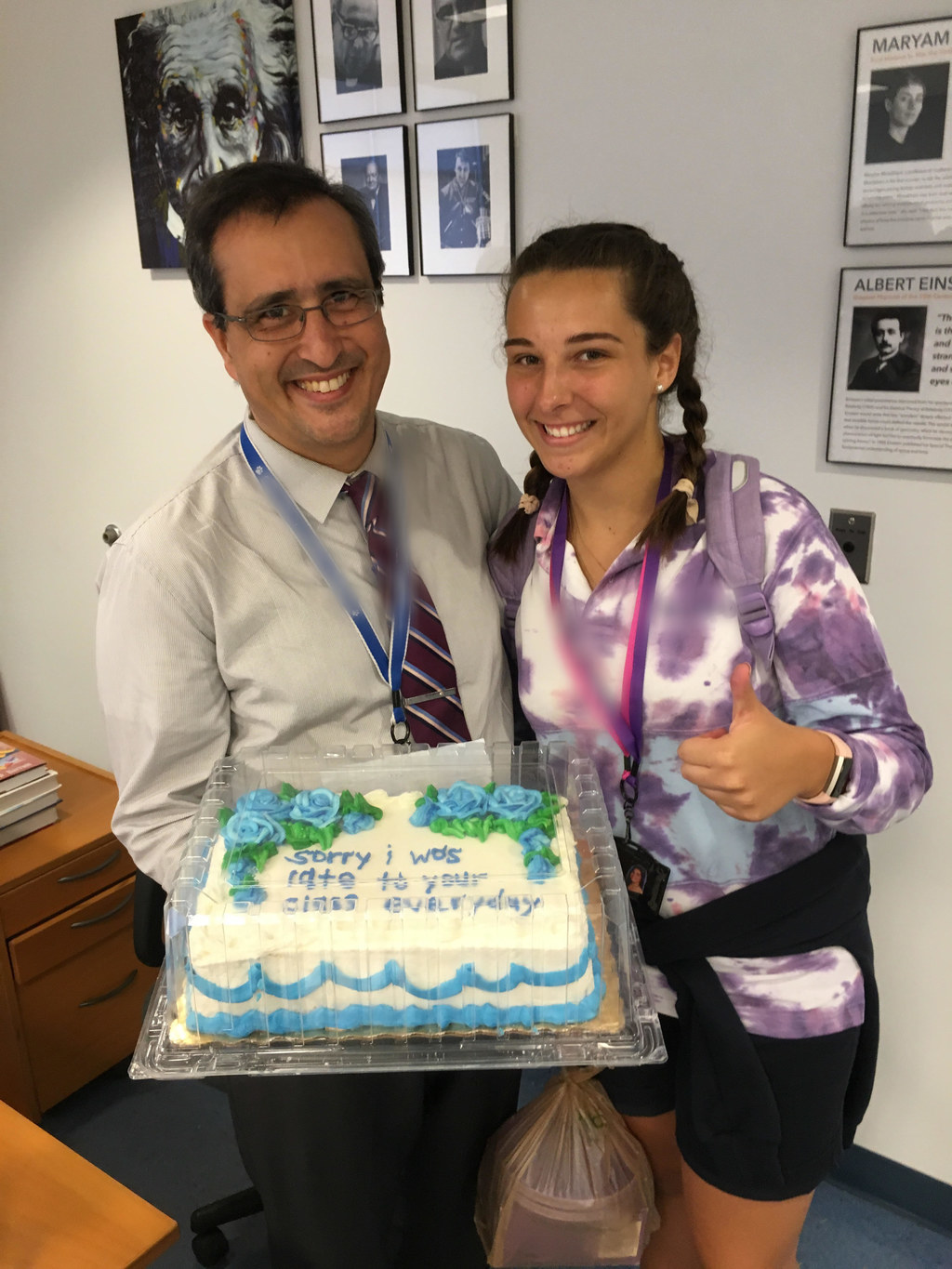 Hudak said that the calculus teacher is one of the school's most "beloved" educators.
"He was the greatest teacher ever," she said. "For me and all of his students."