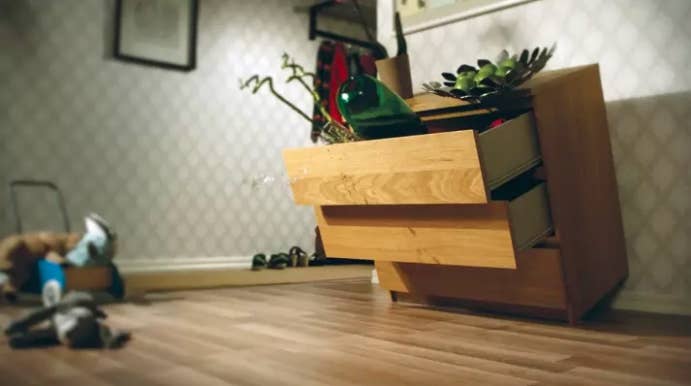 Ikea's Malm dressers are under recall — again.
The second recall comes after the Swedish furniture company received 186 reports of tip-over incidents involving the Malm chests and dressers, including 91 reports of injuries to children, according to the US Consumer Product Safety Commission.
The recall also affects several other dresser models, which Ikea lists on its website. IKEA received 113 reports of tip-overs with other recalled chests and dressers, including 53 reports of injuries to children.
"The most important part about this notice that went out is appealing to the consumer," Acting CPSC chair Ann Marie Buerkle told BuzzFeed News. "If they have children in their home, and if they're going to have grandchildren in their home, we hope they'll take advantage of this recall and avoid any injuries or deaths in the future."
In June 2016, the company recalled of several dressers after six deaths. There have since been two additional deaths, the US CPSC told BuzzFeed News in an email.
In total, eight children have died due to Ikea chests and dressers tipping over, the agency reported Tuesday. The most recent death in May involved a 2-year-old boy in Buena Park, Calif. who became trapped under an unanchored 3-drawer Malm chest that tipped over.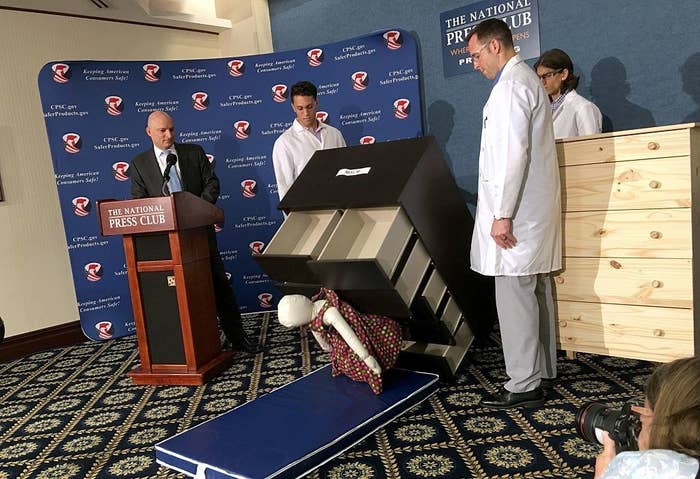 Ikea encourages consumers to secure the dressers to the wall. "The most recent incident has indicated to us that there is more work to be done in spreading the message," Ikea said in a statement to BuzzFeed News.
The company launched a "Secure it or return it" campaign through television ads, social, digital and print advertising, and sent emails to more than 13 million consumers after its first Malm dresser recall in June 2016. It serviced or refunded the purchase of more than 1 million dressers.
The company said Ikea dressers are safe when attached to the wall according the assembly instructions. But if it is not attached to the wall, users should move it to an area where it can't be accessed. The company will also provide full refunds to anyone who would like to return the dresser or it can send a wall attachment kit.
But Nancy Cowles, executive director of Kids In Danger, a nonprofit focused on children's product safety, told BuzzFeed News that these efforts don't go far enough.
"We just think with the seriousness of what we're seeing this deserves the highest attention," she said. "It isn't enough to put out a press release. It's not enough to tell people to get anchors."
Cowles has pressed Ikea and federal consumer product safety agency to launch a direct notification campaign rather than general public education campaign, which has been effective in the past.
"This furniture is much more unstable than furniture in the market," she added. "Consumers aren't getting that message."